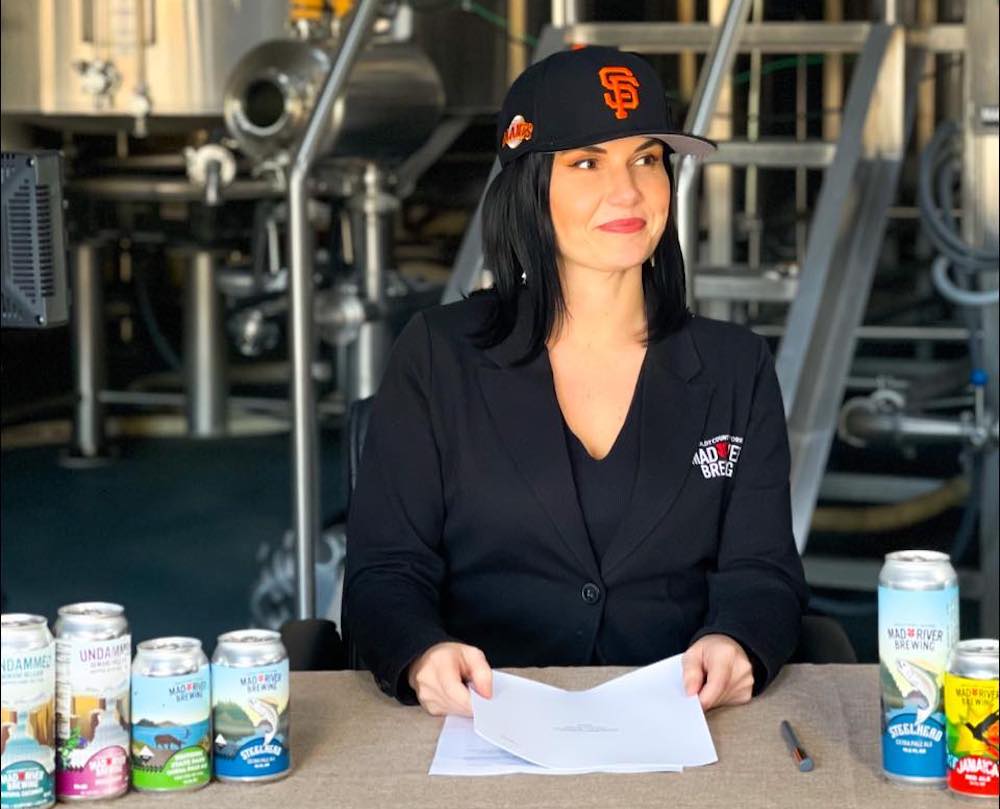 Details

By

Erin Tapahe

Economic Development
BLUE LAKE, Calif. — In what is being billed as the first partnership of its kind between a tribally owned brewery and a Major League Baseball franchise, the San Francisco Giants this season will begin selling craft beers made by Mad River Brewery.
Beyond selling Mad River's beers at Oracle Park, the team also is opening its doors for Native people to be heard. That's according to Mad River Brewery CEO Linda Cooley, who said that working with the Giants will lead to increased revenues for the Yurok Tribe to do more for the tribal community.
The Yurok Tribe purchased the brewery just prior to the COVID-19 shutdown in October 2019. While the pandemic changed the tribe's initial plans for the brewery, it also afforded them time to rebrand the company, reorganize and establish the message it wanted to share with customers.
"The pandemic economically hit us really hard, but it gave us a moment to pause and really start rebranding our values in not only sharing our culture on a can but to share what we're fighting for too," Cooley told Tribal Business News.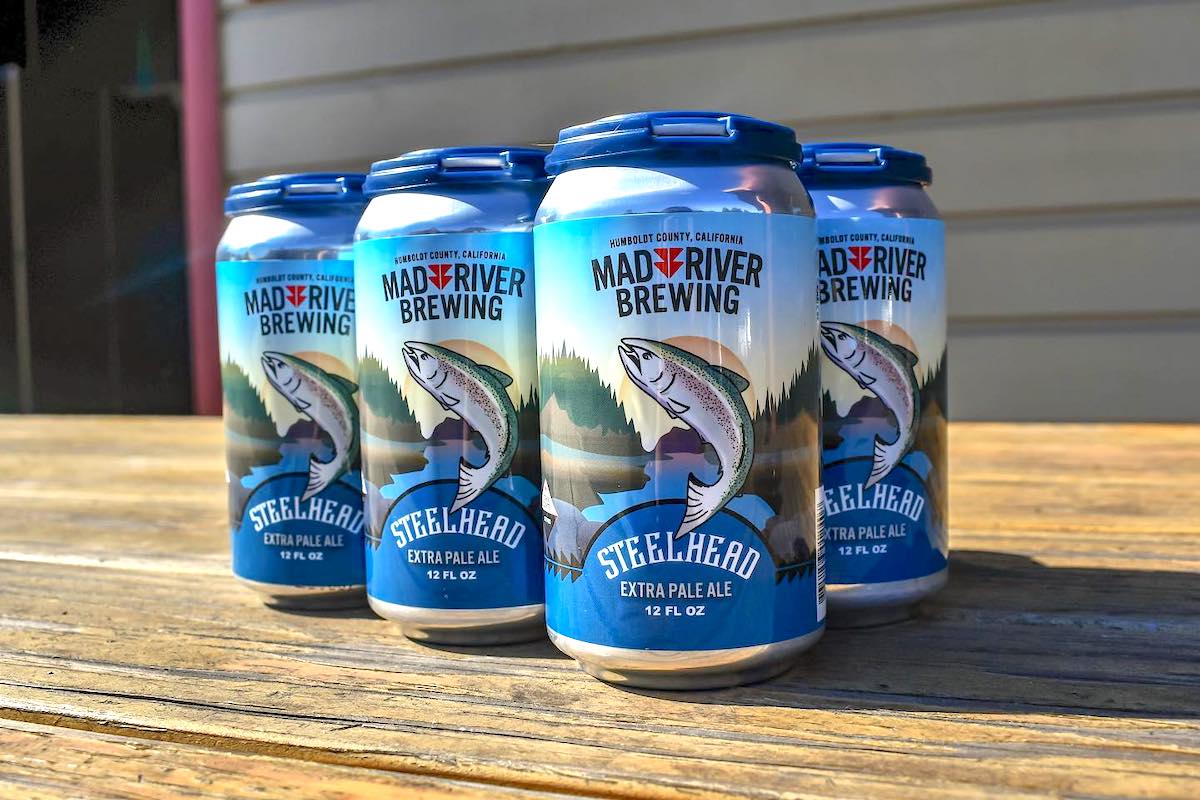 Mad River Brewing Co.'s Steelhead Extra Pale Ale (Courtesy photo)Three of Mad River Brewery's craft beverages will be sold at the Giants stadium for the 2022 baseball season. They include Undammed, a hard seltzer named for the tribe's work to remove dams on the Klamath River; Historic State Park IPA, which highlights the tribe's partnership with California State Parks to return Indigenous names to parks; and the brewery's popular Steelhead Extra Pale Ale.
The partnership could also have effects in Indian Country beyond the Yurok Tribe. To that end, Mad River recently signed an agreement with Ioway Farms, owned and operated by the Iowa Tribe of Kansas and Nebraska, to supply ingredients for the brewery operations.
"We are working with a tribe to grow all our ingredients so we can be an inclusive tribal product and have a real farm-to-table experience," Cooley said.
Cooley previously worked for Budweiser and spent time working in pro stadiums and learned how the contracts and partnerships worked between brands and sports organizations such as NASCAR, basketball, football and baseball. That experience led her to wonder how Mad River Brewery could make it to that level. She thought of the San Francisco Giants because of the team's work in diversity and equality.
Working with the brewery's marketing director to create a plan, Cooley made contact with people within the Giants organization to ask for help in sharing Mad River's products and message.
"On top of them loving our beer, they just consistently listened to us and our needs as a tribe," Cooley said.
The partnership with the Giants is an opportunity for representation because the audience attending the baseball games most likely knows very little about the Yurok Tribe. Buying Mad River Brewery's beers will serve to open the door for learning about the tribe's work to "promote the decades-long fight for environmental restoration and justice."
"We are excited to welcome Mad River Brewery into our corporate partnership portfolio," Jessica Santamaria, the team's director of partnerships and media, said in a statement. "Our organization is committed to promoting and celebrating our diverse community, and in partnering with Mad River, we can help give Indigenous peoples a presence beyond their borders."
'Giving us a chance'
Under its original owners, Mad River got its start in the early wave for California craft beer more than 30 years ago. The sector's continued strength ultimately led them to seek a buyer that would help the company stand out from the pack of more than 950 in-state breweries, which led them to approach the Yurok Tribe in 2019.
The company competes in California's $9.66 billion market, the country's largest market, according to the Brewers Association, a Boulder, Colo.-based trade group for independent craft breweries. The Golden State also produced nearly 3.4 million barrels of craft beer in 2019, more than any other state.
Cooley has worked in the beverage industry since she turned 21 and has received comments about her being Native and working with alcohol. She's at the point now where she refuses to address this because the comments and questions come across as inherently racist. Trauma is at the root of many problems within Indian Country, ranging from obesity to drug and alcohol abuse, Cooley said, noting that Mad River Brewery creates income and supports the sovereignty and self-sufficiency of the tribe.
Mad River Brewery also has diversified the tribe's revenue streams, which the new partnership will only help to bolster.
"I think that the San Francisco Giants putting us on that platform and giving us a chance to broaden our economic horizons is supporting our sovereignty on an entirely new level that we haven't seen before," Cooley said.
Natives in sports have a long history with the misuse of imagery. Cooley wanted to help change this narrative and sees the work with the team as helping fight against tokenization in a way that supports the tribal economy and puts Native American people in charge.
"This is a step in the right direction for all sports to take notice that if you want to fight tokenization and stand against it, then support tribal and Native economies by letting us tell our own story," Cooley said. "For Natives, the only way that we're going to get out of the government's control is by having our own funding and spending it how we need to. This is a step in that direction for us and a reminder for other tribes that we're in this together and we can help each other."
Mad River Brewery is focusing on fulfilling the product for the Giants and considering the possibility of opening up to future potential partnerships. The brewery has space to grow but is also looking into working with another tribe with similar aspirations to create economic diversity and collaborate on a second brewery.
"I'm open to seeing possibilities," Cooley said. "If we could keep this tribally owned or with another Native, that's the route we want to go."