Growing up, Amy Higdon always had a passion for film, but was uncertain how she would ever be able to participate in the creative industry.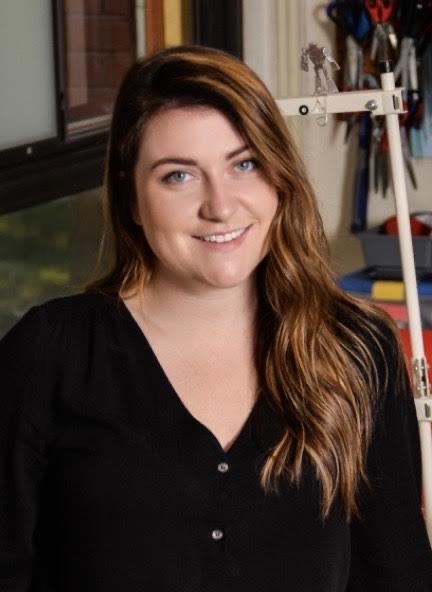 While studying costume design in the theater program at Oklahoma State University, she noticed advertisements for work on small, independent films, including one written and directed by an Osage woman. Higdon called and asked to help work as a costumer, a role that she learned on the fly while on set.
"I got really, really quick training on the small film and from the contacts I made on that film, I was able to get other jobs in Oklahoma," Higdon (Citizen Potawatomi Nation) told Tribal Business News.
Higdon has worked on Killers of the Flower Moon, Stillwater, Minari, Reservation Dogs, Heartland and other productions.
In particular, she's found success in Oklahoma working on Native productions where her heritage helps narrow the learning curve to be able to authentically portray the stories.
"A Native costumer designer already has the knowledge and so it can be quicker and easier to apply in that situation," Higdon said.
While she can build off her background knowledge and respect for Native peoples, Higdon said other tribal nations dress differently than the Potawatomi people, so even an Indigenous costumer like her still has to do research to create the correct costumes.
In the film industry, costume designers can take many avenues to gain experience. As Higdon explains it, costume design lacks a traditional career pipeline since some in the industry go the route she did, while others attend fashion school or work in museums and get tapped to develop period costumes.
Never miss the biggest stories and breaking news about the tribal economy. Sign up to get our reporting sent straight to your inbox every Monday morning.
Despite a spate of funding challenges for Native creators in the performing arts, Higdon has come on the scene during somewhat of an inflection point for Native filmmakers. She got her start in 2014, and has noticed an increased push for filmmaking in Indian Country, including by the likes of the Santa Fe Independent Film Festival, Vision Maker Media and IllumiNative, all of whom are investing to increase representation in the film industry.
Likewise, the Cherokee Nation launched a $1 million incentive to help lure productions to its reservation in Oklahoma, as Tribal Business News previously reported. With the first-of-its-kind incentive in Indian Country, the Cherokee Nation Film Office hopes to increase local revenue, provide the community with more jobs and support greater Native representation in films.
"In three to five years, we would love to see more Native television series and several Native films, both historical films that are correcting false histories that have been put out there in the past and also films and series that are telling stories that involve modern natives," Jennifer Loren, director of the Cherokee Nation Film Office and Original Content, said in a prior report.
While Higdon recently was accepted into the Master of Fine Arts in Costume Design program at the University of California-Los Angeles and hopes to break into the industry in Hollywood, she credits the locally filmed productions in Oklahoma for building her experience.
"Oklahoma is really experiencing a film boom right now and it's really exciting to work on something you feel passionate about and believe in the story that needs to be told," Higdon said. "It's so exciting to be in the film industry as an Indigenous person right now because I feel like there's so much more coming. It's super rewarding when you get to work on something that centers Native characters or themes."
For others looking to follow in her footsteps and get work in the film industry, Higdon offered this advice: "Filmmaking is a team sport and working on sets around other film crew members, there's a sense of camaraderie. In this industry, have a good attitude, be a hard worker and work your way up the ladder."
Want more news about the $130 billion tribal economy?
Tribal Business News publishes thoroughly reported and well-crafted stories about Native businesses and entrepreneurs, growth and expansion strategies, best practices, economic data, government policy and other relevant business news. Tribal Business News is required reading for tribal council members and leaders of Native businesses, as well as state and federal legislators, policymakers, economic developers, entrepreneurs, bankers, lawyers and anyone interested in doing business in Indian Country.
Sign up for our free newsletter to track Native business and the tribal economy. Or sign up for a premium digital subscription ($99/year or $10/month— cancel anytime) to gain full 24/7/365 access to our business news reporting. Megwetch.