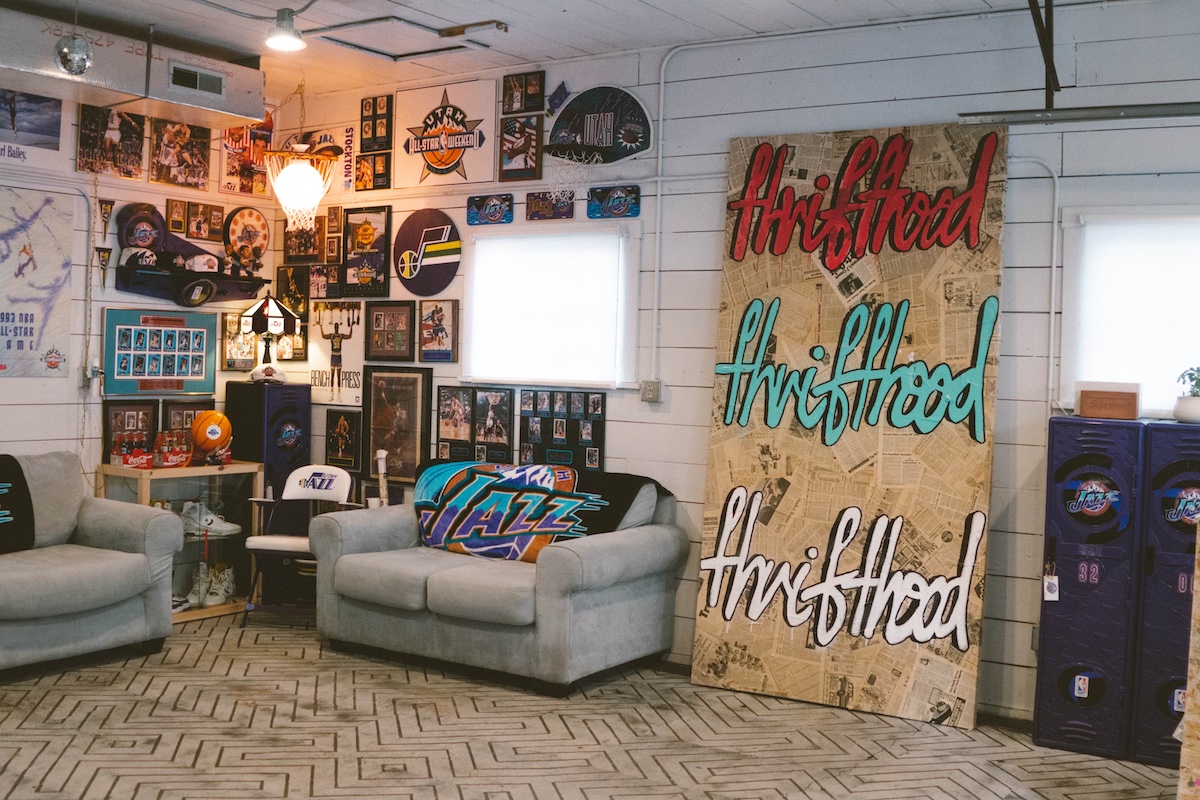 Details

By

Erin Tapahe

Entrepreneurism
PROVO, Utah — Krysten "Sissy" McDade started styling her guy friends' closets just for fun and never thought it would turn into a successful thrifting business.
Friends would give McDade (Navajo and Shoshone Paiute) a budget for her to seek out vintage clothes from the 1980s, '90s and early 2000s.
As the concept took off, McDade paired up with Alan "Albee" Bostrom to start Thrifthood in Provo, Utah, where they specialize in curating clothing collections. Sharing a keen eye for fashion, McDade and Bostrom both have a love for vintage clothing and sneakers, and seized on an opportunity in 2018 to make a little extra money. Initially, they started selling on Instagram and pieces always sold out quickly.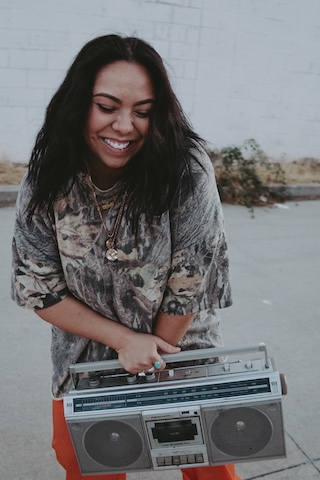 Krysten McDade, co-founder of Thrifthood. (Courtesy photo)"It was never meant to be a business. It was just like a fun idea and we love people and creating a community, which we were able to do with clothing," McDade (Navajo and Shoshone Paiute) told Tribal Business News.
As Thrifthood grew its social media presence, customers encouraged McDade and Bostrom to expand.
"The community continued to grow and grow and grow," McDade said. "It wasn't necessarily our decision but our community that forced us out of our comfort zone."
With the opportunity to expand and grow into a store, McDade leveraged her experiences traveling with her family to San Francisco and Los Angeles to visit the underground vintage shops as inspiration. She combined that with the "Thrifthood style" to create the a new kind of curated vintage thrift store for the area.
"We found that Utah didn't have an underground vintage store and we really wanted to bring it here," McDade said. "We were able to be the first in Utah County to have this type of store."
McDade and Boltrom searched Deseret Industry and Savers stores for inventory. They locally sourced their products at first, but have since expanded their search to locations in California.
"We literally hand-pick every single item that is in our store," McDade said. "There's nothing that one of us hasn't touched specifically for here."
Thrifting has been growing in popularity in recent years, with projections for continued growth. According to a report from publicly traded online consignment and thrift store retailer Thredup, the secondhand market is expected to double from $36 billion in 2021 to $77 billion in 2025, with resale — which includes curated assortments — accounting for the majority of that growth.
That expansion comes as more consumers are willing to buy secondhand products. In 2019, 70 percent of consumers over the age of 18 have purchased or are open to purchasing secondhand goods, which grew to 86 percent in 2020, according to data from Thredup.
At Thrifthood, McDade said customers see the store as a way to combat fast fashion's overproduction.
"I love the shift in the culture when it comes to fast fashion because thinking of our planet, there is an insane amount of clothing that is still being produced to this day and the quality of vintage stuff is just so much better," McDade said. "It's been fun to see all the different views coming out now and I think there will always be a love for vintage."
Never miss the biggest stories and breaking news about the tribal economy. Sign up to get our reporting sent straight to your inbox every Monday morning.
Amid that cultural shift regarding fast fashion and changing attitudes about buying secondhand clothes, Thrifthood has been able to establish itself in the market.
"When we started in 2018, the vintage and thrifting scene was nowhere where it is now, so we got a really big headstart of being able to learn the industry without so much competition," McDade said.
The company prices items based on age and rarity. While the partners generally have gained a second sense for pricing, McDade said they do occasionally benchmark their prices with other retailers and via online research.
As the 1990s-themed Thrifthood continues to build its community, the owners have been able to support themselves along with a handful of employees. They also are currently planning to add another Thrifthood location.
"The '90s is our fave and we found that it's a lot of people's favorites too, so we chose the 90's because that's just who we are," McDade said. "When I walk into the store, it's like walking into my bedroom when I was younger."
McDade cites the examples of her parents and Native American people around inclusivity and resiliency. She talks about how some people see Native American culture as a "lost culture" but Native people are quite the opposite.
"I feel like one of the biggest things that I've been trying to do here is inclusiveness and making sure that everyone, no matter what walk of life or where they come from, that they have a place to feel welcomed," McDade said.
Starting the business brought about a mix of excitement and fear for McDade, but she said she found motivation from the examples of resilience in her life.
"I feel like in our culture, we are such a resilient type of people and we figure out ways to continue to better ourselves and continue to put one foot in front of the other," McDade said.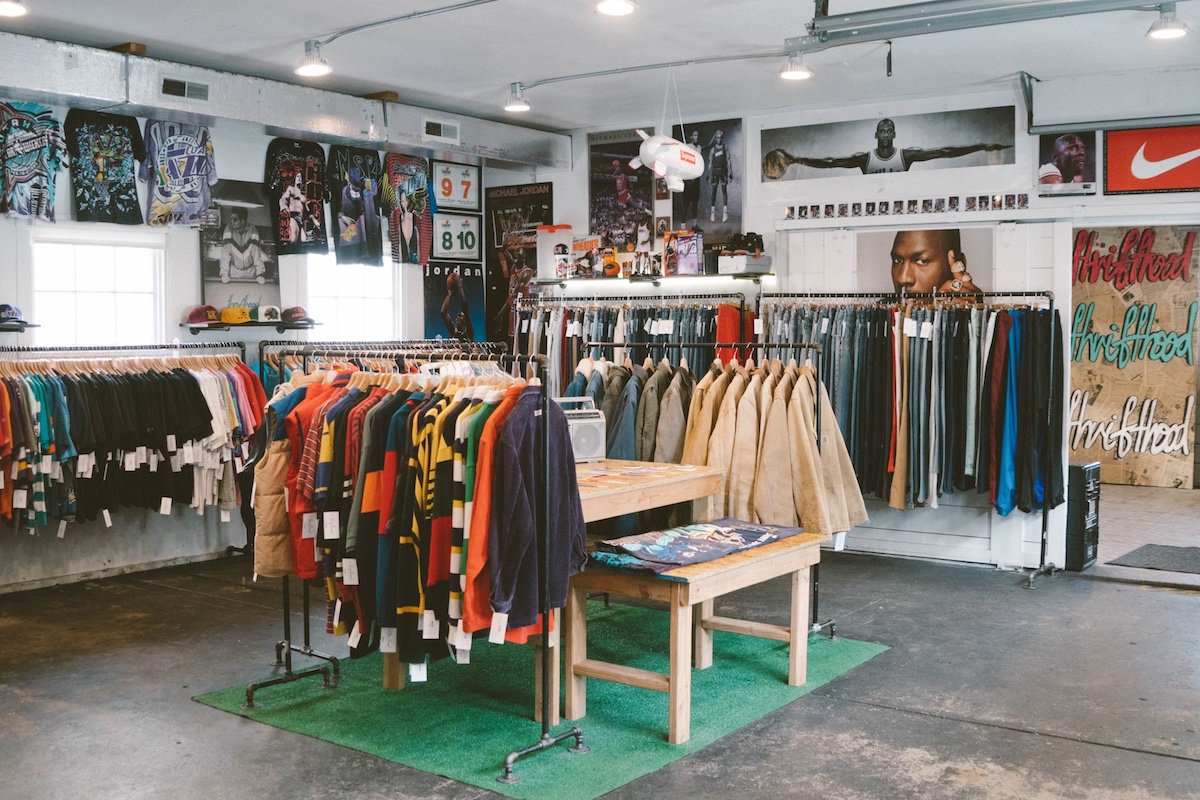 Thrifthood offers a curated collection of vintage clothing in Provo, Utah. (Courtesy photo)