NORMAN, Okla. — As the University of Oklahoma sought better relationships with tribal nations, administrators realized the school needed to have a high level position dedicated to being a liaison to Indigenous communities.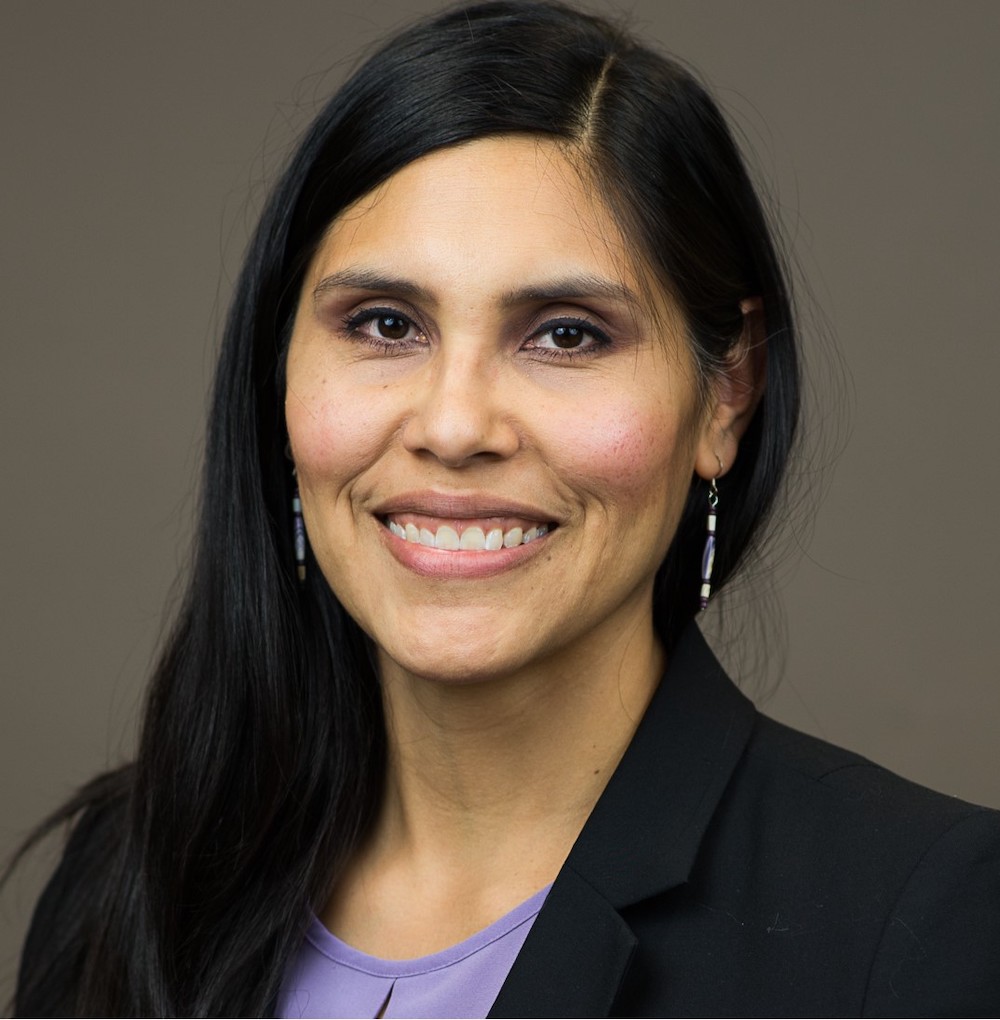 At the culmination of that process, the university created the role of associate vice president of tribal relations and tapped Tana Fitzpatrick, a veteran of the federal government, to serve in the position.
As the liaison, Fitzpatrick will focus on developing and maintaining collaborative partnerships between tribes and the University of Oklahoma.
"This position has been in the works for quite some time and I think the position is to really elevate tribal issues across all three of the university's campuses as well as really having an emphasis on an external facing role with the university and tribal nations," Fitzpatrick told Tribal Business News.
OU selected Fitzpatrick from a pool of 13 applicants. The selection process included a seven-member committee from OU's student affairs and academic affairs offices, faculty, staff and student representatives.
A member of the Crow Tribe of Montana and descendant of the Sioux, Ponca, and Chickasaw, Fitzpatrick comes to the role with extensive legal and policy experience. Most recently, she served as a specialist in natural resources policy for the Congressional Research Service at the Library of Congress, where she published on a range of Native American policy issues. Her reports included a look into land and natural resources policy implications stemming from the Supreme Court's McGirt decision to analyses of the Tribal Energy Resource Agreement program and tribal land ownership.
Prior to that, her experience included working as senior counselor to the Assistant Secretary of Indian Affairs within the U.S. Department of the Interior, staff attorney for the National Indian Gaming Commission, and program examiner for the Office of Management and Budget in the Executive Office of the President.
Never miss the biggest stories and breaking news about the tribal economy. Sign up to get our reporting sent straight to your inbox every Monday morning.
She earned a bachelor's degree in political science and Spanish from Oklahoma City University and went on to receive a juris doctorate from Arizona State University.
"Over the course of her career, Tana has developed a strong legal acumen for matters impacting tribal policy, demonstrating a keen ability to distill complex topics and build relationships across various constituencies," OU President Joseph Harroz, Jr. said in a statement. "Her vast breadth of knowledge and her diverse professional background will be a significant asset in our university's commitment to honoring the fundamental partnership we share with our Native Nations."
In this new position, Fitzpatrick plans to structure her efforts around three main principles: communication, coordination and collaboration between the university and tribal nations.
"This position emphasizes the importance of tribal relationships, tribal issues, tribal people and also Native programming and services across all the university's campuses," Fitzpatrick said. "By creating this position, it's clear to me that the university is prioritizing tribal relationships and issues which makes me hopeful that Native students will feel seen and heard in their educational experience."
Besides a well established career, Fitzpatrick also will apply her personal experience as a Native woman to this position and hopes to help others feel a sense of belonging to counter the feeling of isolation that often comes in academia.
"I don't turn (being Native) off. I don't get to leave work and not be Native," Fitzpatrick said. "That experience is with me whether I'm at work or at home with my kids at the grocery store.
"I have lived that life of being isolated, feeling isolated, feeling alienated in an educational setting. By establishing this role, I'm hopeful that current and future Native students will feel seen and be heard."
Fitzpatrick said she's excited to take on the role at such a critical moment and looking forward to creating lasting change for Native American communities.
"I'm hopeful this position will provide some influence to current students and future Indigenous students wanting to obtain higher education because it's so critically important for the future of our people," Fitzpatrick said.