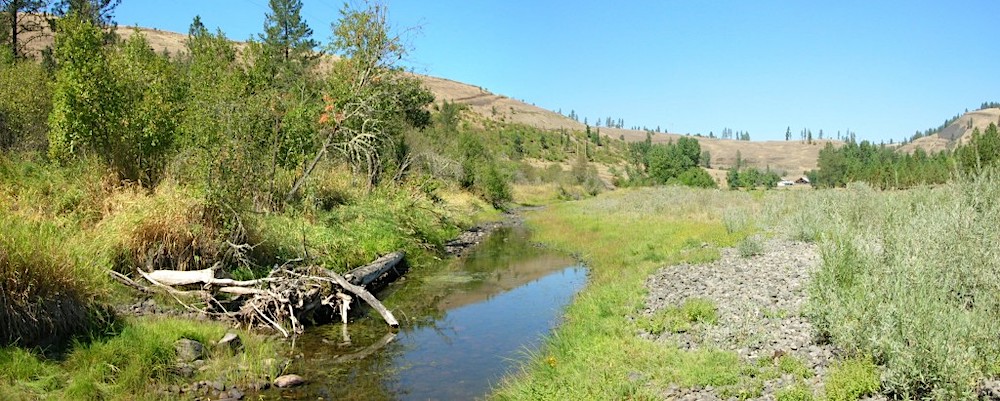 Details

Economic Development
Under a new $3.6 million funding opportunity from the Environmental Protection Agency, tribes will have access to grants to help them develop or refine their wetlands management programs.
Tribes and intertribal consortia are invited to submit applications for Tribal Wetland Program Development Grants by Oct. 7. The EPA expects grants awards will "likely range from $25,000 to $250,000," according to a statement.
EPA officials told Tribal Business News the grants were mainly aimed at "capacity building" for tribes with existing or planned wetlands management programs.
The grant focuses on assisting tribes in building and expanding monitoring programs, developing regulations, creating education and outreach initiatives, and building and maintaining water quality standards, according to the EPA.
Never miss the biggest stories and breaking news about the tribal economy. Sign up to get our reporting sent straight to your inbox every Monday morning.
A past Nez Perce Tribe project may offer clues into how tribes can use the Wetlands Program Development Grant. The tribe received a grant in 2018 to launch a five-year plan from 2020 to 2025 that detailed the importance of the Nez Perce's wetlands and how best to preserve and monitor them in the future.
"The Nez Perce people place a high value on their wetlands," Nez Perce Wetlands Biologist Rue Hewett Hoover wrote in a 2019 report on the grant. "They have traditionally derived much of their food, fiber, and medicines from wetland plants such as camas, Labrador tea, hardstem bulrush (tule), Indian hemp, wild mint, and willow. Salmon, steelhead, and lamprey — important food sources for the Nez Perce people — depend on wetlands for spawning and rearing habitat and food supply."
The report accounts for 300 wetlands across the Nez Perce's roughly 770,000 acres along north central Idaho. However, "many" headwater wetlands were destroyed by agricultural conversion, which in turn has caused problems like a loss of water storage, decreased water quality, and the loss of wildlife habitats and Native vegetation.
According to Hoover, the Nez Perce's five-year plan includes monitoring and wetlands assessment, protection and restoration efforts, the creation of water quality standards and regulation, and education on the wetlands' importance.
Thanks to the funding, the tribe was able to adapt the EPA's Wetland Ecosystem Services Protocol to the reservation to assess what would need to be done next, alongside a National Tribal Wetland Grant for building restoration efforts for damaged wetlands.
"By compiling information on the status of tribal wetlands and suggesting best management practices that will benefit wetlands, natural resource professionals within the Tribe can work together to improve the health of wetlands on the Reservation," Hoover wrote in the report.
The Tribal Wetlands Program Development Grant helps fund the first step toward creating a fuller plan, such as the Nez Perce report, according to the EPA.
Since the Development Grant's creation in 2017, the program has garnered a lot of interest from tribes since the program allows them to avoid competing with larger state programs for federal dollars.
The EPA advised applying tribes to review the application request carefully and to have a plan in mind for developing the programs they're hoping to build. Tribes and consortia should pay particular attention to the scoring criteria.
The request for applications can be found here.
Want more news about the $130 billion tribal economy?
Tribal Business News publishes thoroughly reported and well-crafted stories about Native businesses and entrepreneurs, growth and expansion strategies, best practices, economic data, government policy and other relevant business news. Tribal Business News is required reading for tribal council members and leaders of Native businesses, as well as state and federal legislators, policymakers, economic developers, entrepreneurs, bankers, lawyers and anyone interested in doing business in Indian Country.
Sign up for our free newsletter to track Native business and the tribal economy. Or sign up for a premium digital subscription ($99/year or $10/month— cancel anytime) to gain full 24/7/365 access to our business news reporting. Megwetch.