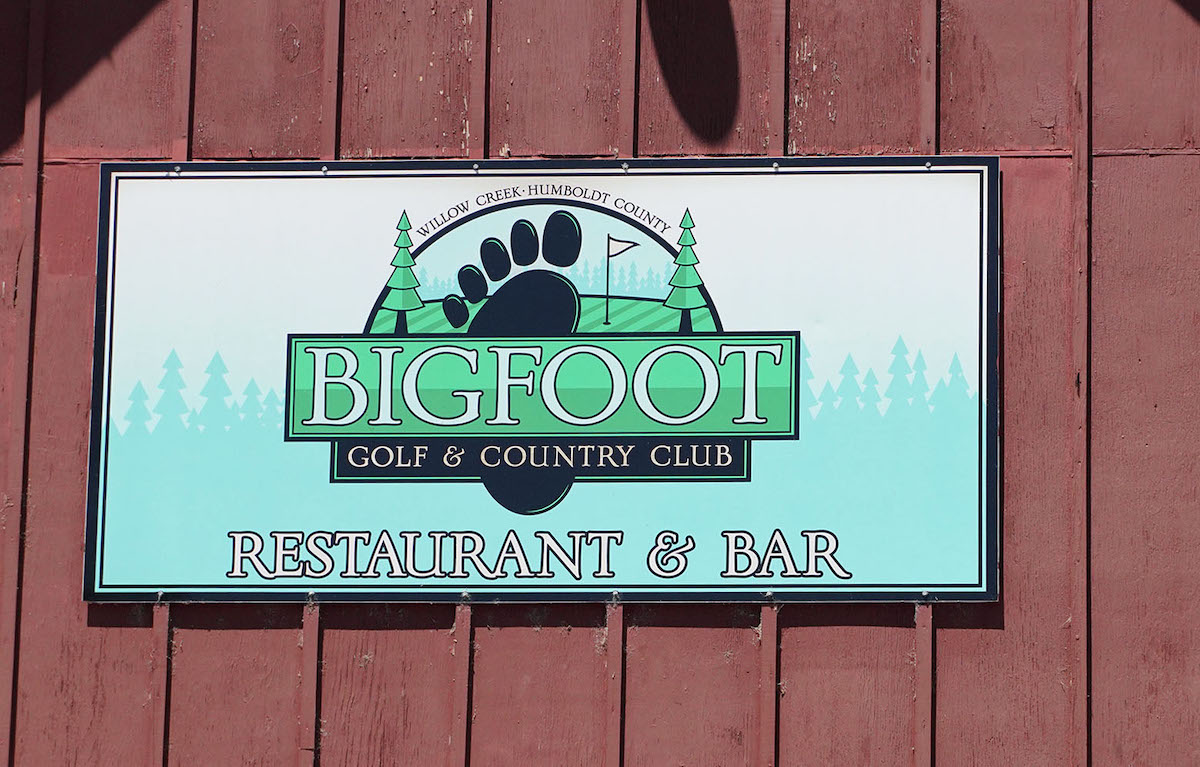 Details

Economic Development
WILLOW CREEK, Calif. — The Yurok Tribe has expanded its holdings via a transaction this month for the 90-acre Bigfoot Golf Course and Country Club in Willow Creek, Calif.
The tribally owned Yurok Tribe Construction Corp. aims to rename the facility as the Yurok Golf Course and Country Club, which includes a nine-hole golf course, restaurant, mobile home spaces, a seven-unit RV park, and two houses.
In changing the name of the property, the company is upholding the tribe's traditions regarding the course's prior namesake, Yurok Tribe Vice Chairman Frankie Myers told Tribal Business News.
"We really try to avoid using 'bigfoot' in marketing," Myers said. "Bigfoot has a place in our country. It refers to one who lives in our headwaters. We're not supposed to talk about them or bring them into that conversation, so we're trying to slowly move away from that."
With the property operating under the new branding, a trio of tribal enterprises including the construction firm, Yurok Economic Development Corp., and Yurok Agricultural Corp. now plans to modernize the course and restaurant.
Myers said the tribe's collective experience made it "uniquely equipped" to expand and improve the property.
"We saw an opportunity," Myers said. "We weren't 100-percent sure of what the whole package was, but it was a business in the community. What became really exciting wasn't necessarily the golf course, but the acreage and the businesses that came with it. We asked ourselves: How can all of our corporations really utilize their expertise and make this project tribal-centric?"
Planned improvements include redesigning tees, fairways and greens; installing a mini-golf course; partnering the on-site restaurant with the Yuroks' Mad River Brewery and, by extension, the Yurok Agricultural Corporation; and building an entertainment venue.
The Yurok Economic Development Corp. will manage the mobile home and RV parks, building on prior experience running such parks to provide housing for Yurok tribal members. That portion of the project could be a boon for some of the nearly 800 citizens living in the Willow Creek area, Myers said.
"Our members in the east district really lacked good housing," Myers said. "Finding housing is really, really limited, especially in Willow Creek. When we saw there was an opportunity to embark on a housing venture and an economic venture, we took it."
The course and taproom will continue to operate during the remodeling project.
Yurok Economic Development Corp. Executive Director Raymond Bacon said he is "proud of the collaboration between tribal corporations" involved to make the project come to fruition.
"We are working hard to build a brighter future for our Tribe," Bacon said in a statement. "In addition to producing new jobs, this project will result in a revenue stream that will serve the Yurok people for many years to come."
Never miss the biggest stories and breaking news about the tribal economy. Sign up to get our reporting sent straight to your inbox every Monday morning.
'Tribal people like to golf'
The purchase comes on the heels of a surge of Yurok economic diversification efforts, ranging from the tribe's purchase of Mad River Brewery in 2019 to the opening of an aerial surveying enterprise called Condor Aviation in June of this year.
With those businesses included, the tribe manages 12 enterprises with more than 600 people. In northern California, the tribe's economic ventures touche Del Norte, Humboldt and Trinity counties through retail, hospitality and tourism businesses.
The purchase of Bigfoot Golf and Country Club will bring some of that energy to the tribe's eastern district, Myers said.
"We said, 'Let's really build some of our economic ventures in the east,'" Myers said. "We wanted to connect with our tribal members out there and provide a safe place to gather that feels like our own."
East District Councilmember Lori Hodge, who first advocated for the property's acquisition, echoed that sentiment.
"With the acquisition and renovation of the bank and golf course properties, we are creating new jobs for the many Yurok families in the Hoopa/Willow Creek area and reviving the economy in the region," Hodge said in a statement.
Myers said the property purchase also serves as a quasi "land back" initiative, giving the Yurok the chance to reclaim another portion of their former homelands.
"We really saw this vision of not quite the typical land back," Myers said. "We really want to reclaim it as what it was, which was a hub for tribal members in the East District."
Besides, Myers said, the Yurok people like to golf.
"As it turns out, I have learned that tribal people like to golf, and we're pretty good at it," Myers said. "One of the things we're always trying to do is provide tribal members a place to participate. There is this yearning for us to connect with one another, and we're really excited to present that opportunity for people."
Want more news about the $130 billion tribal economy?
Tribal Business News publishes thoroughly reported and well-crafted stories about Native businesses and entrepreneurs, growth and expansion strategies, best practices, economic data, government policy and other relevant business news. Tribal Business News is required reading for tribal council members and leaders of Native businesses, as well as state and federal legislators, policymakers, economic developers, entrepreneurs, bankers, lawyers and anyone interested in doing business in Indian Country.
Sign up for our free newsletter to track Native business and the tribal economy. Or sign up for a premium digital subscription ($99/year or $10/month— cancel anytime) to gain full 24/7/365 access to our business news reporting. Megwetch.