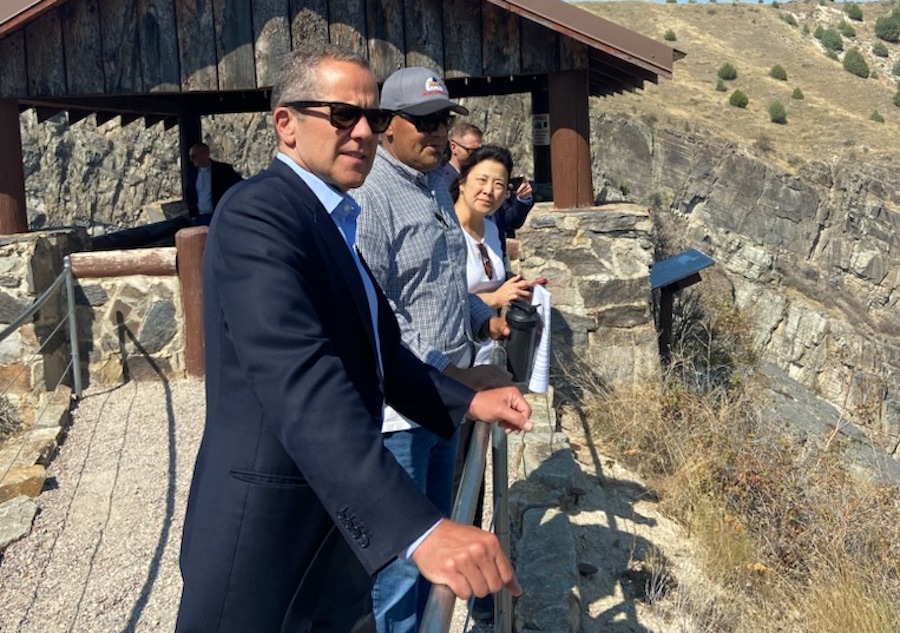 Details

Economic Development
Senior officials from the Federal Reserve visited two Montana reservations in August to learn more about economic development efforts among the region's tribes. The trip revealed a general optimism for tribal economic development, despite ongoing challenges.
Federal Reserve Board Vice Chair Michael Barr visited the Confederated Salish and Kootenai Tribes (CSKT) and the Blackfeet Nation to learn more about the dynamics of the region's native economies. He met with tribal governments, organizations, businesses, and members on the Flathead Indian Reservation and the Blackfeet Indian Reservation.
Never miss the biggest stories and breaking news about the tribal economy. Sign up to get our reporting sent straight to your inbox every Monday morning.
The visit was organized by the Center for Indian Country (CICD), a research and policy institute dedicated to advancing economic self-determination and prosperity among Native nations and tribal communities. CICD operates under the auspices of the Federal Reserve Bank of Minneapolis, which maintains a branch office in Helena.
The information gathered during the visit will help refine Federal Reserve research and understanding of how best to help tribal communities build resilient, thriving economies, according to Casey Lozar, director of CICD and a member of the Confederated Salish and Kootenai Tribes.
Lozar, who joined Barr on the visit to the Montana reservations, spoke with reporters last week about the trip.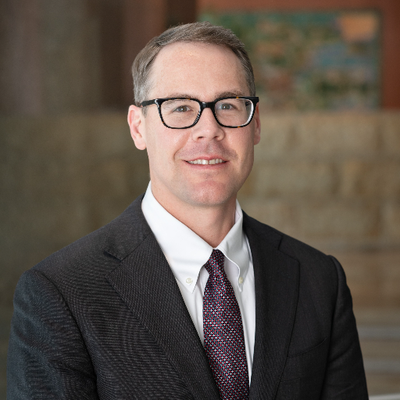 Casey Lozar, director of the Center for Indian Country Development at the Federal Reserve Bank of Minneapolis."Really the goal of the trip is to listen and to learn," Lozar said. "I think the Federal Reserve does our best work when we understand what is happening in communities — what are some of the innovations … and what are some of the challenges that tribal communities face?"
Those innovations include rapidly diversifying tribally owned enterprises and making headway in a fast-growing federal contracting market. Tribes have also turned to sectors like energy and manufacturing to stand up tribal economies amid COVID-19 era headwinds, Lozar said.
Lozar pointed to a manufacturing operation on the Flathead Reservation that paved the way for the CSKT's entry into federal contracting. He also pointed to the tribe's hydroelectric dam, which is the first in the country, Lozar noted.
"They've had the opportunity to get into the energy market with the establishment of (CSKT energy operation) Energy Keepers, which is using the energy from the Séliš Ksanka Ql'ispé Dam," Lozar said. "Their portfolio is quite diversified both internally and externally."
Blackfeet Nation has focused on establishing businesses on-reservation such as a gas station and grocery store, then supplying those stores with Blackfeet-produced foods, such as buffalo products and turkey products. Those efforts have supported the Blackfeet's existing casino operation, Lozar said.
In particular, these tribally owned enterprises created employment opportunities that led to growth and economic security at the family level, and have bolstered tribal budgets aimed at supplying essential government services, Lozar said.
"These enterprises help tribal governments invest in what's important — in cultural perpetuation, in language revitalization, in supporting elders, in supporting cultural programs important to the health of these communities," Lozar said. "I think each of the tribes have leveraged their own enterprises in different and unique ways, creating employment opportunities and providing tribal councils the opportunity to reinvest in their communities."
Each tribe has climbed over barriers to reach their goals, Lozar said. One challenge common to both tribal communities has been the housing market. A challenging overall housing market in Montana has put a pinch on housing, which has curtailed some of the potential growth in each area.
"We had the opportunity to listen to housing leaders, and the creative and innovative approaches to addressing homelessness," Lozar said, "but finding opportunities for long-term housing, like low-rent housing for elders and those in rehabilitation programs has been a challenge."
Examining the way tribal councils in both nations have made things work has proven educational for the Federal Reserve, which see itself as "connectors and conveners" for tribes hoping to share best practices and places where their operations went awry, Lozar said.
"My colleagues have a lot of relationships and we're building those relationships in Indian Country where we're always looking for innovations and best practices and making connections to other tribes so that other tribes can learn quickly, and to understand what some of the stepping stones were for certain projects," Lozar said. "I think that was a theme that was of interest to tribal leaders — making those connections and making the space to share what's working and some of their strategies."
The visit with each nation communicated a hopeful economic outlook, Lozar said.
"From what we heard, there's a sense of optimism from both of the communities. There are discussions about some of the barriers that came up - access to capital both for tribes as well as entrepreneurs, and also both communities are working towards addressing the housing needs," Lozar said. "There was certainly a sense of optimism and hopefulness for the future and a lot of really good ideas on how to meet these barriers head on in the near future."