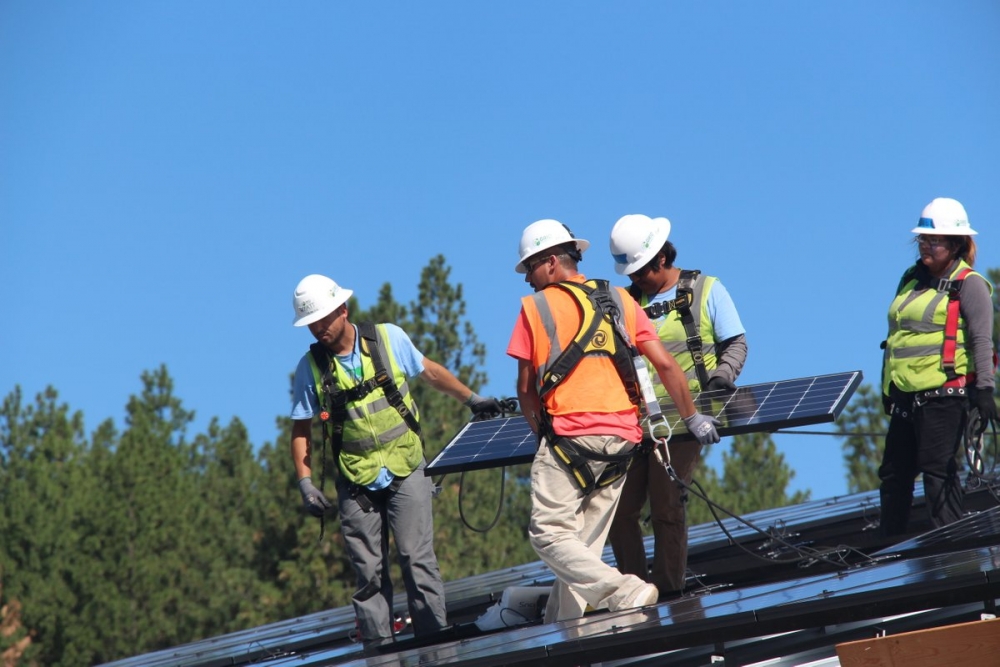 Details

Energy
OAKLAND, Calif. — A Native-focused solar energy nonprofit will open requests for proposals totaling $1.7 million in funding over three grant programs this summer.
The Tribal Solar Accelerator Fund, under parent nonprofit GRID Alternatives, based in Oakland, Calif., will open a request for proposals targeting residential and facility solar installations, followed by a funding opportunity for developing energy plans for tribal communities, and a third program providing gap funding grants to cover budget shortfalls in tribal solar projects.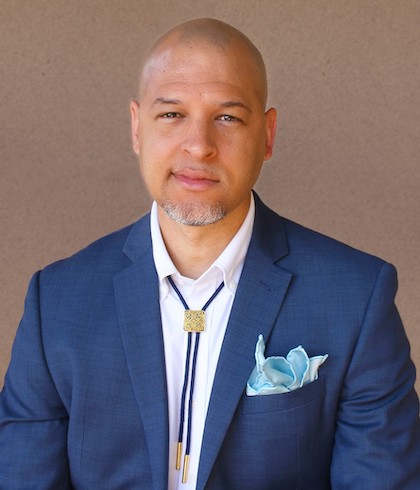 Christian Weaver, program director at Tribal Solar Accelerator Fund"Renewable energy as a whole is a big industry for Indian Country and tribal nations, and tribes are looking at ways they can develop sustainable infrastructure in their communities, whether that's solar or wind or water projects," Christian Weaver, program director for the Tribal Solar Accelerator Fund, told Tribal Business News. "We're seeing tribes really take a look at ways they can save energy costs with their community, but also create renewable infrastructure that's less taxing on our lands and waters.
"Solar's a great way to do that and we're seeing a lot of work being done around that arena."
Renewable energy projects can give tribes more control over their energy resources, lower escalating utility costs, and lessen a community's "footprint" on the environment, Weaver said.
"From time immemorial, we have been good stewards of our lands, and we have a relationship with our lands and waters that is a lot different from the Euro-centric relationship to land and water," Weaver said. "We feel connected to our lands and waters, so we want to identify ways to preserve and continue to protect them. Also, it's a way to reduce financial burdens for our community members. That's a no-brainer."
The first Tribal Solar Accelerator Fund grant opportunity, opening June 1, will focus on installing solar energy in residences and tribal facilities.
Projects ranging from installations at community or elder centers to schools and tribal offices are eligible for up to $200,000 per award. For this round of grants, the fund hopes to fund "around nine different projects," Weaver said.
"What we're looking for in the application process is a tribe's clear vision of what they're trying to achieve, and also a good history of completing large-scale projects like this, and a well-outlined project timeline and budget," he said.
The fund's second grant, which opens for applications July 1, will help tribes who haven't yet stepped into the energy sector to develop an energy plan.
The grant will fund approximately 16 awards to help tribes complete that initial planning process.
"We know a lot of tribes may not be at the stage where they're ready to build a big project. They're still trying to understand what their needs are," Weaver said. "We're hoping to help them build an energy plan that's comprehensive."
The final grant, opening Aug. 1, will cover funding gaps in ongoing tribal projects that may have gone beyond their initial budgets.
"We want to find where these projects have been funded and are underway but there's a gap that needs to be filled," Weaver said. "We'll be offering some funding to help complete those projects."
Never miss the biggest stories and breaking news about the tribal economy. Sign up to get our reporting sent straight to your inbox every Monday morning.
A solar boom
Tribal Solar Accelerator Fund's funding comes from a "diverse cohort" of donors such as the Jeff Bezos' Earth Fund who want to drive change through renewable energy.
"We're really blessed with the diverse groups of funders that are showing up to help us," Weaver said. "GRID Alternatives, which is the organization over TSAF, is the largest renewable energy nonprofit in the United States, and we've been around for over 20 years. We've got a wonderful reputation in the U.S. around building renewable energy. A lot of funders are eager and interested in working with us, which is great."
The Tribal Solar Accelerator Fund grants come as other federal funding programs also aim to bolster the deployment of renewable energy. Among them, the Department of Energy announced its intent to provide a $20 million funding opportunity through the Office of Indian Energy. The program is soliciting proposals for tribal facility solar installations, community-scale solar farms or batteries, or solar-powered emergency solutions for tribal services.
"American Indian and Alaska Native communities are home to an abundance of energy resources," Wahleah Johns, director of the Office of Indian Energy, said in a statement. "The $20 million in funding that DOE will soon make available will help tribal nations harness their vast expertise and unmatched ingenuity to bring more energy resilience and security to their lands, decreasing the cost of electric power."
Another DOE program guarantees loans up to 90 percent for large-scale tribal energy projects.
Solar projects are a natural fit for many tribal lands. While Native-controlled lands represent 2 percent of the U.S. territory, they represent 5 percent of all renewable energy sources and solar generation potential, according to a report from the National Renewable Energy Laboratory.
"If you include that 10 miles around the tribe, the number increases to something like 6-8 percent. For 2 percent of our population to have 8 percent of the renewable energy potential, that's a great opportunity," Adam Bad Wound, vice president of philanthropy at GRID Alternatives, said in a prior report. "We see tremendous potential there. We like to come to this work with a resource abundance narrative."
Through opportunities like the Tribal Solar Accelerator Fund or Department of Energy grants, Weaver wants to help tribes realize their potential.
"The sun is extremely powerful, and it's not going anywhere," he said. "Using resources — whether it's the sun or it's the wind or it's power from water — is an intelligent way to reduce energy costs, but also to be less taxing on the other things that we do to fuel our ways of life."
Want more news about the $130 billion tribal economy?
Tribal Business News publishes thoroughly reported and well-crafted stories about Native businesses and entrepreneurs, growth and expansion strategies, best practices, economic data, government policy and other relevant business news. Tribal Business News is required reading for tribal council members and leaders of Native businesses, as well as state and federal legislators, policymakers, economic developers, entrepreneurs, bankers, lawyers and anyone interested in doing business in Indian Country.
Sign up for our free newsletter to track Native business and the tribal economy. Or sign up for a premium digital subscription ($99/year or $10/month— cancel anytime) to gain full 24/7/365 access to our business news reporting. Megwetch.