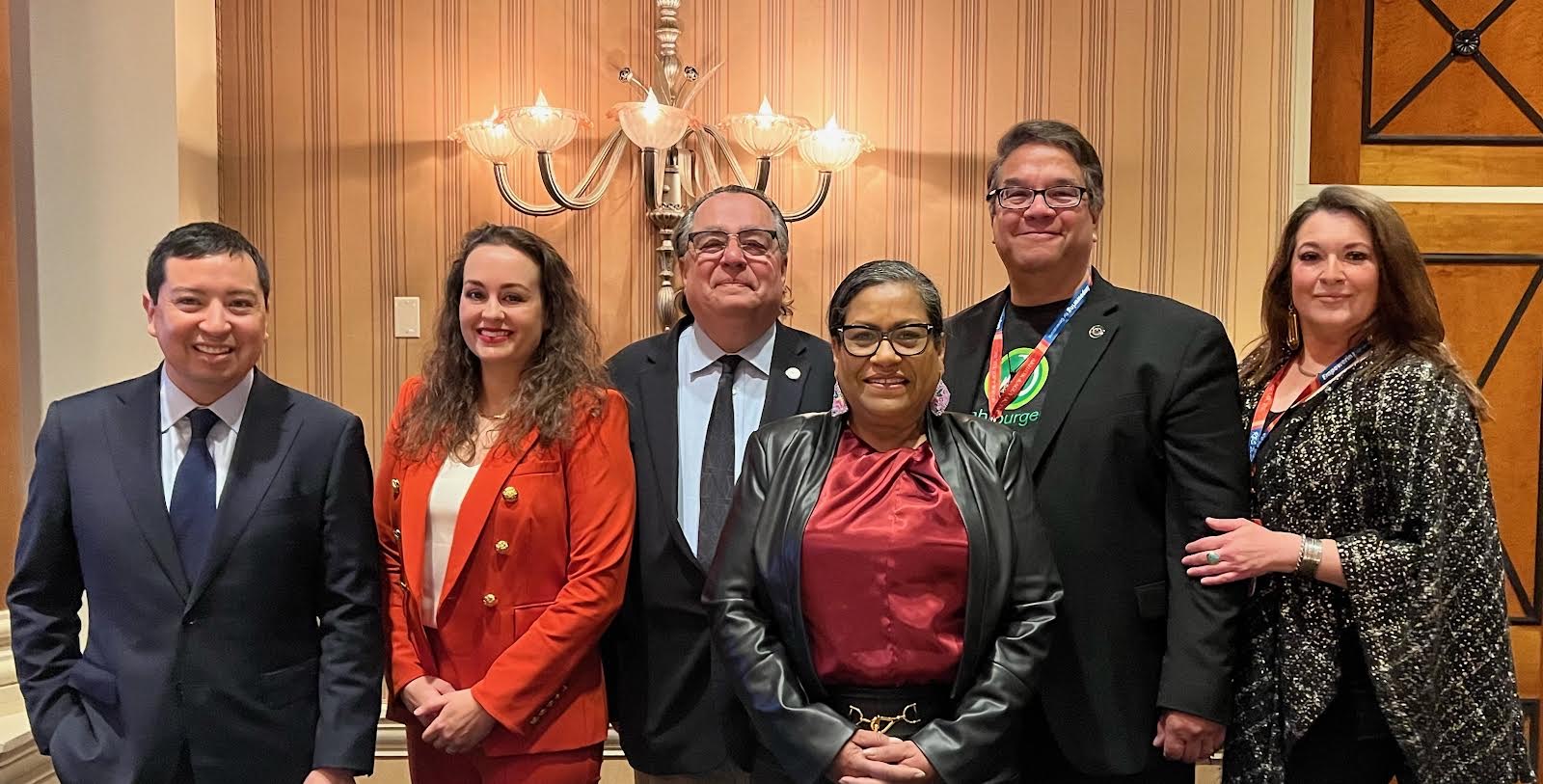 Details

Energy
LAS VEGAS — Tribal energy is an exercise in tribal sovereignty.
That was a key takeaway from a panel discussion on tribal energy projects at last week's Reservation Economic Summit (RES) in Las Vegas.
The panel featured tribal leaders talking about the strategies they employed to develop energy projects for their tribes, as well as recent expansion of financing options for tribal energy projects. Levi Rickert, editor of Tribal Business News, moderated the panel discussion, which drew about 80 participants on Thursday morning.
While the panelists came from different tribes, different backgrounds and different parts of Indian Country, they concurred there's likely never been a better time for tribal nations to work on energy projects that foster economic growth, good-paying jobs and energy independence.
"This is our once-in-a-generation opportunity to transform the way we live from an energy sovereignty perspective. It will enable us to lessen our reliance upon outside or existing systems that weren't built or meant for us," panelist Lacey Horn, a financial consultant and the former treasurer of the Cherokee Nation, told attendees.
Horn made the point that energy is a common denominator for so many initiatives that serve tribal communities — from rolling out broadband and delivering healthcare, to powering the major driver of economic prosperity for many Tribes: casinos. And tribal gaming operations, she pointed out, "consume and are totally reliant upon massive sources of power."
The panel also included David Sickey, former tribal chairman of the Coushatta Tribe of Louisiana; Eugene Magnuson, general manager of Little River Holdings, LLC and former co-chair of the Treasury Tribal Technical Committee (TTAC); and Monique Lachappa, the former chairwoman of the Campo Band of the Kumeyaay Nation.
Sickey and Lachappa both work as consultants to the Department of Energy's Tribal Loan Office. During his remarks, Sickey provided an overview of the Tribal Energy Loan Guarantee Program, which supports investment in energy-related projects with loan guarantees.
The program, which saw its funding increase from $2 billion to $20 billion as a result of the Biden administration's Inflation Reduction Act, offers financing for a broad range of projects—from solar and wind, to microgrids, virtual power plants and bioenergy projects. Sickey outlined the criteria for tribal energy projects to earn financing:
Borrower is a tribe or entity in which tribe owns a substantial Interest
Can be located on or off tribal land
Project must be financially viable
Energy project used as collateral and the tribe is insulated
Investment in energy resources, products, and services
Lachappa talked about how she helped to bring the first wind farm to the Campo Band of the Kumeyaay when she served as tribal chairwoman. She spoke about how tribes must be willing to "think outside the box" when thinking about energy projects.
The tribe is located 60 miles southeast of San Diego in Campo, California, near the Mexican border. The Kumeyaay wind farm annually produces power sufficient for about 30,000 homes and saves approximately 110,000 tons a year in greenhouse gas emissions, compared with equivalent fossil fuel generation.
Magnuson focused on how the economic development arm of the Little River Band of Ottawa Indians, located in Manistee, Michigan, established Native American Utility Company (NAUC) that will, as as tribal business entity, be able to purchase electricity without paying extra fees and taxes that typically passed on by large utility companies to their end-user consumers.
"As subsidiaries of sovereign nations, NAUC's tribal government and business customers are able to avoid taxes and, more importantly, numerous Non Electric Business Costs (NEBC's) that state regulatory agencies often require utilities to charge their customers, and which tribes are most often currently paying and the potential reduction, and in some cases total elimination, of last mile distribution costs charged by utilities, which could amount to 4 1/2 cents per kilowatt hour," Magnuson said.
All of the panelists encouraged the audience to take a hard look at how energy can transform their communities in the coming years — and for generations to come.
For Horn, having sufficient and low-cost energy is a matter of fulfilling the basic needs of tribal communities, such as heating and cooling.
"Our elders still need protection. Heating and cooling homes requires power," Horn said. "I believe that we as tribal citizens are guaranteed a fundamental basic right to healthcare in this country — it's a trust obligation of the United States. But yet again, healthcare systems require electric power."
Editor Levi Rickert contributed to this report.