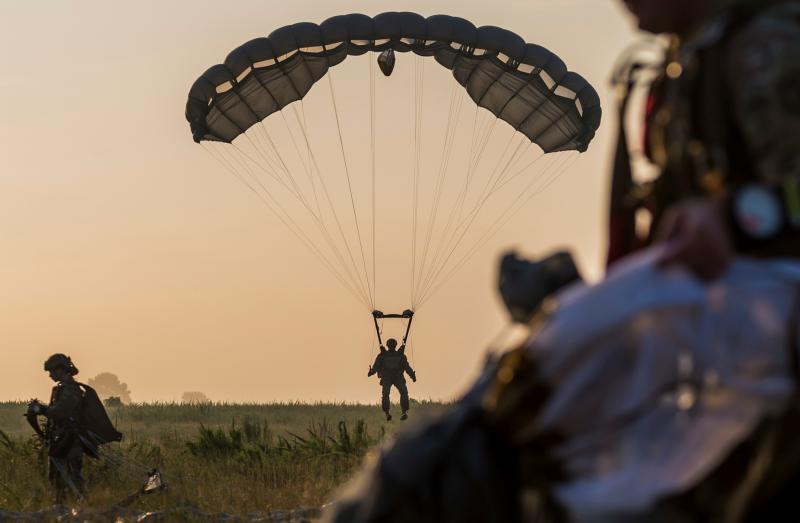 Details

By

Tribal Business News Staff

Native Contracting
HERNDON, Va. — RiverTech LLC, a federal contracting subsidiary of the Alaska Native-owned Akima, has secured a $17 million contract from a division of the U.S. Army.
Under the terms of the five-year contract, Colorado Springs, Colo.-based RiverTech will provide sustainment services to the airborne division of the Army's Civil Affairs and Psychological Operations Command. The company will focus on improving and standardizing business processes and workflow across 90 locations in the continental U.S.
The support work will include various logistics, maintenance, supply and transportation services, according to a statement.
"We are extremely proud to continue our long-standing relationship supporting the U.S. Army's mission objectives," Scott Rauer, president of Akima's Facilities Solutions Group, said in a statement. "This award demonstrates Akima's ability to provide a variety of unique solutions for our customers' needs."
The U.S. Army Civil Affairs & Psychological Operations Command (Airborne), or USACAPOC (A), based at Fort Bragg, supports the military with "strategic, operational, and tactical civil affairs, military information support, and information operations capabilities across the range of military operations," according to its website. Civil Affairs and Psychological Operations soldiers leverage various skills "to conduct and support civil-military operations for conventional and special operations forces."
The division awarded the contract under the federal government's One Acquisition Solution for Integrated Services (OASIS) program for small businesses.
A U.S. Small Business Administration 8(a) certified contractor, RiverTech offers a range of mission support services, systems engineering and information technology, particularly for space, warfighter support and training and maritime operations. The company is a wholly owned subsidiary of Hendon, Va.-based Akima, which was founded in 1995. Akima employs 7,500 people across its more than 40 subsidiaries, and currently is working on more than 2,000 contracts and task orders, according to its website.
In turn, Akima is an enterprise of NANA Alaska Native Corporation, which is owned by 14,300 Iñupiat shareholders with roots in a 38,000-square-mile section of northwest Alaska, much of which is located above the Arctic Circle.
In addition to federal contracting, NANA also maintains a diversified portfolio of commercial businesses in mining, oil and gas, health care, education, construction and exploration.