AKIAK, Alaska — The U.S. Small Business Administration has accepted Akiak Technology LLC into its 8(a) business development program, paving the way for the tribally owned company to more effectively access federal contracting opportunities.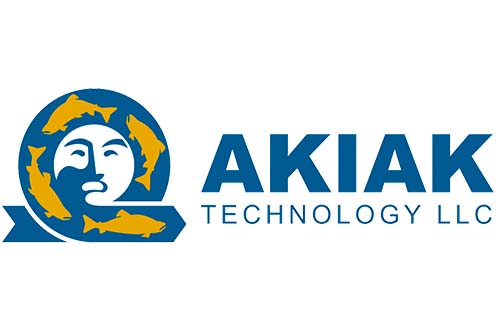 Alexandria, Va.-based Akiak Technology is an I.T. consulting firm aimed at helping clients with digital transformation. The company is an enterprise of the Akiak Native Community, a federally recognized Alaska Native tribe, aimed at helping diversify the tribal economy.
"Contracting or partnering with a tribally-owned 8(a) company leads to enhanced economic growth, creates generational prosperity and job opportunities that benefit the entire tribe," Chief Mike Williams, Sr. said in a statement. "The purpose of Akiak Technology, LLC is to provide a sustained revenue stream and brighter economic future for our tribal citizens in remote Akiak, Alaska."
With the certification, the company will be able to compete for directed or sole-source contracts valued at up to $25 million from civilian agencies and up to $100 million from the Department of Defense.
The new growth opportunities come as the tribe, like many across the country, has been dealing with the devastating COVID-19 pandemic. According to Williams, 61 percent of tribal citizens have tested positive for coronavirus.
"Acceptance of Akiak Technology into the 8(a) Program represents a major milestone for our people and offers hope for our economic future in a difficult time," Williams stated. "The revenue we generate from Akiak Technology will increase our financial stability and independence, provide economic opportunity, and improve the quality of life of our citizens."
While federal contracting opportunities are highly competitive, Akiak Technology plans to leverage executives' 50 years of combined experience to seek out opportunities and "improve how government works from the inside," said President and CEO Kevin Hamer.
"While access to federal contracts is the biggest advantage of 8(a) certification, there are other advantages to program participation including the potential to form 8(a) joint ventures and assistance through Mentor-Protégé agreements with an established large company," Hamer stated. "With our 8(a) certification, Akiak Technology is uniquely positioned to provide expedited, experienced IT help to federal agencies and the financial means to improve the lives of our tribal citizens over the next nine years."
Akiak Native Community represents the Yup'ik people in the village of Akiak, located within the Yukon-Kuskokwim Delta. The tribe's business ventures also include Akiak Holdings LLC, a holding company that provides management services to its growing portfolio of tribally owned companies.