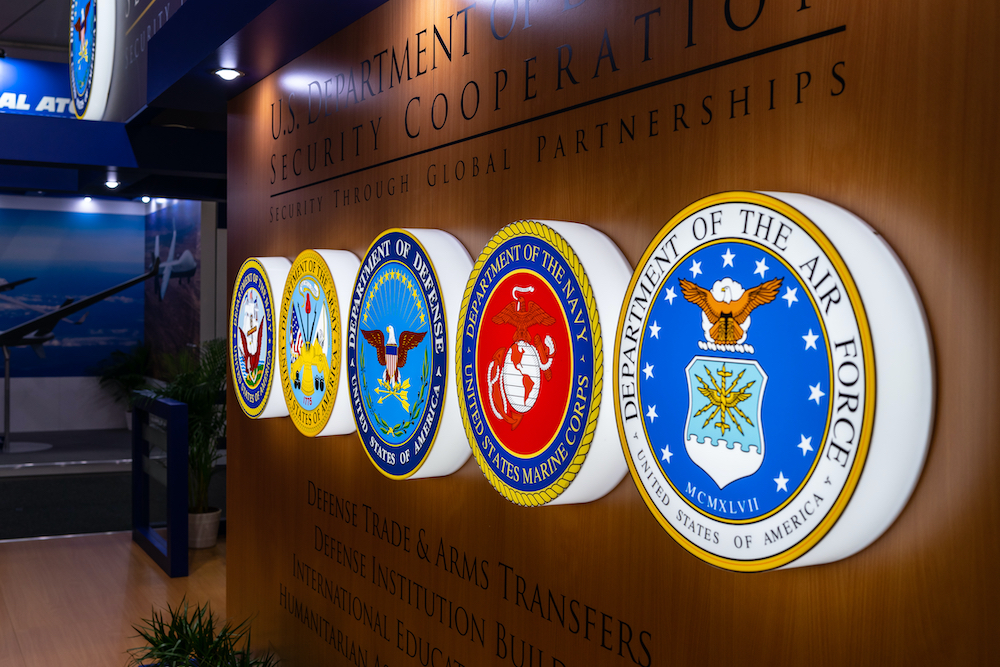 Details

By

Tribal Business News Staff

Native Contracting
Here's this week's roundup of federal contracting news, information and awards involving entities owned by federally recognized tribes, Alaska Native Corporations (ANC) and Native Hawaiian Organizations (NHO), as well as Native-owned businesses.
But first a word about 8(a).
The Small Business Administration (SBA) reopened its 8(a) business development program to new applicants after a brief shutdown spurred by a court injunction issued in Ultima Services Corp. v. U.S. Dept. of Agriculture lawsuit.
The lawsuit and application shutdown created some anxiety for tribal businesses trying to submit certifications and complete acquisitions related to the 8(a) program, per prior Tribal Business News reporting.
The SBA is currently awaiting a final ruling on the court injunction that prohibited it from using a rebuttable presumption of social disadvantage in the 8(a) program. In a memo submitted in federal court, the government asked a judge to deny a motion that would have extended the injunction.
And now, onto the contracts.
Doyon Technology Group, a wholly owned holding company of Doyon, Limited, an Alaska Native Corporation, expanded its portfolio of companies to include Arctic IT Government Solutions, a company dedicated to transforming government operations through innovation and efficiency. The company is led by long-time Arctic IT executive Steve Schmitz, who has years of experience in government technology.
Never miss the biggest stories and breaking news about the tribal economy. Sign up to get our reporting sent straight to your inbox every Monday morning.
Atmore, Ala.-based Fortis Native Group LLC, was awarded a $34.2 million contract to provide maintenance services for the Defense Microelectronics Activity campus in McClellan, Calif. Fortis Native Group is a unit of Ecke Holding Company LLC, which was formed under the Poarch Band of Creek Indians Tribe to provide products and services to federal customers.
Anchorage-based Teya Enterprises LLC was awarded a $40 million 8(a) sole source contract from the Naval Surface Warfare Center Carderock Division in West Bethesda, Md. Teya Enterprises is part of a family of companies held under Teya Development Company, LLC, which is wholly owned by the Salamatof Native Association, Inc.
SES Electrical LLC, was awarded a $37.5 million contract for F-16 aircraft maintenance operations, with work performed in Anchorage and at Davis Monthan Air Force Base in Arizona. The Air Force Sustainment Center, Hill Air Force Base, Utah, is the contracting activity. SES Electrical is a subsidiary of Bristol Bay Construction Holdings LLC, a holding company of Bristol Bay Native Corporation.
Bristol Bay's SES Civil and Environmental also won a $24.2 million contract from the U.S. Army Corp of Engineers to construct two Access Control Points in support of the replacement campus for the National Geospatial-Intelligence Agency's St. Louis facilities.
Bristol General Contractors LLC, was awarded a $26.1 million contract by the U.S. Army Corp of Engineers for the Design-Build full facility restoration of the Roy P. Benavidez U.S. Army Reserve Center and Vehicle Maintenance Shop at Fort Bliss, in El Paso, Texas. Bristol General Contractors, which performs heavy and civil construction services, new construction projects, renovation, rehabilitation and repairs, and site improvements, is wholly owned by Bristol Industries, LLC (BI) an Alaska Native Company. BI is jointly owned by Choggiung Ltd. and Bristol Bay Native Corporation.
Neptune, N.J.-based NetCentric Technology LLC, a unit of ASRC Federal, which is owned by the Alaska-based Arctic Slope Regional Corporation, was awarded a $262.4 contract by the U.S. Space Force. The contract, which has a ceiling of $489 million, provides non-personal services in support of mission requirements for vehicle launches, range operations, port operations, and the overall Space Launch Delta 45 mission. Work will be performed at Cape Canaveral Space Force Station, Florida, and is expected to be completed by Nov. 30, 2032.
Norman, Okla.-based Redtown Technical Services, an SBA SDB certified 8(a) business owned by the Alabama-Quassarte Tribal Town, was awarded a $20.1 million contract for immersion cleaning and a wastewater minimization system. Work will be performed in Corpus Christi, Texas, with an estimated completion date of Sept. 25, 2025.
King Cove, Alaska-based Delta Point LLC, was awarded a $49.4 million contract for maintenance, repair, and overhaul functional management office support services at Tinker Air Force Base in Oklahoma, Hill AFB in Utah, and Robins AFB in Georgia. This award is a sole-source 8(a) Alaskan Native set-aside. Delta Point LLC is owned by the federally recognized Native Village of King Cove.
Goldbelt Frontier was awarded a $24.5 million contract by the U.S. Food and Drug Administration (FDA) to provide scientific instrument maintenance and repair services. The company was also awarded an 8(a) direct contract for $12.8 million to provide closed circuit television (CCTV) support services to the Washington Headquarters Services. Goldbelt Frontier is a unit of Goldbelt Incorporated, an urban Alaska Native, for‐profit corporation headquartered in Juneau, Alaska.
Nakupuna Consulting earned an $11.1 million 8(a) sole-source award from the Washington Headquarters Service of the Department of Defense. The 8(a) sole-source award calls for Napkuna, a Native Hawaiian owned organization, to provide Defense Innovation Board administrative, analytical and management support services.
Seneca Strategic Partners LLC was awarded a $17.3 million contract by the Naval Information Warfare Systems Command on Sept. 22. Seneca Strategic Partners, a Seneca Nation Group company, is one of the wholly owned subsidiaries of Seneca Holdings, LLC, which is the business arm of the Seneca Nation.
Native American-owned STS Systems Defense, a Bristol Bay Native Corporation company, was awarded a $97.5 million contract from the Air Force Sustainment Center on Sept. 23. The 8(a) set-aside contract calls for STS to provide engineering services for the HIll Air Force Base in Utah. STS Systems Defense is an SBA 8(a) Alaska Native Corporation that provides technical, information management, and engineering support services to the Department of Defense and other federal agencies.
Native Businesses
Government & Industrial Supply, a Native-owned machining and material handling firm, was awarded a $20 million contract to procure various types of electronic components, hardware, and fabrication over a five-year period. The contracting agency is the Naval Air Warfare Centers in China Lake, Calif.
Vista, Calif.-based DBR General Engineering, a Native American Owned Certified 8(a) and DBE general contractor that specializes in earthwork, was awarded a $1.2 million sole source contract to provide Road Rehabilitation and Maintenance for Los Angeles Gateway Ranger District and San Gabriel Mountains National Monument in Angeles National Forest.
Sequoyah Staffing Agency was awarded a $2.4 million contract by the Indian Health Service to provide staffing services for the Cheyenne River Health Center. The contract, which was awarded in July, was posted on October 3. Sequoyah Staffing Agency, LLC is a Woman Owned, Native American Owned small business focused on healthcare recruitment and business solutions.
This information is compiled from a variety of public sources including tribal, company and government websites as well as HigherGov, a privately-owned market intelligence platform.