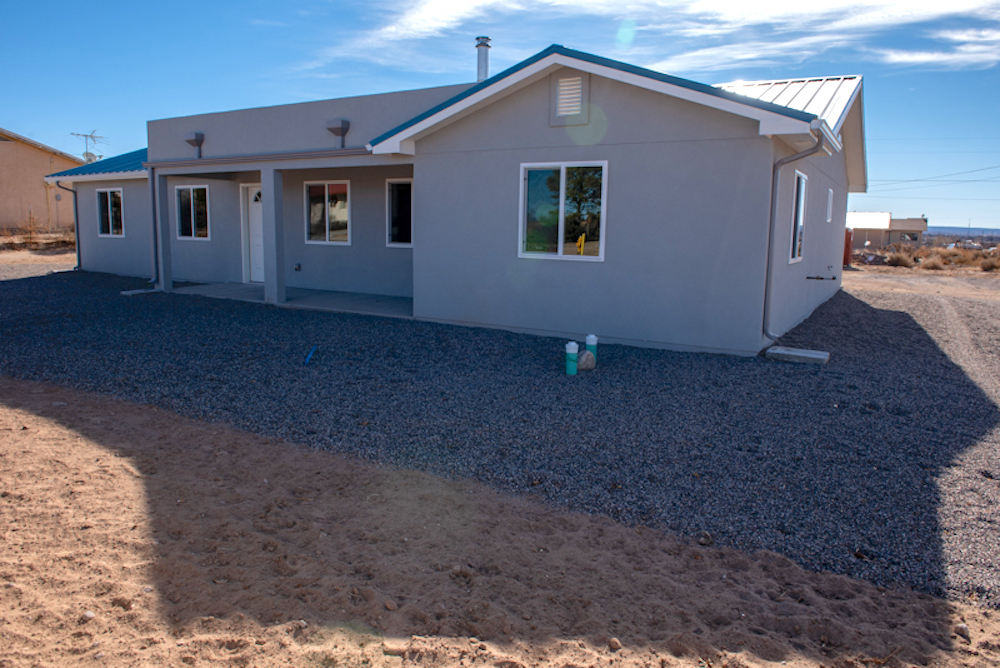 Details

By

Mark Fogarty

Finance
Financing housing in Indian Country is complicated. It usually involves several sources of funding and even then, tribes or developers might come up a little short or have expenses come in higher than expected.
An excellent source of "gap" financing for tribes is the Affordable Housing Program of the Federal Home Loan Bank System, which has provided tens of millions of dollars to Native housing projects.
Traditionally, there were 12 Federal Home Loan Banks, mirroring the 12 district banks of the Federal Reserve System (a merger has resulted in there now being 11 Home Loan Banks). Its Affordable Housing Program was mandated by Congress in the 1980s during the thrift crisis, when savings and loans managed to lose hundreds of billions of dollars. In rebooting the system, Congress mandated that each district bank allocate 10 percent of all yearly profits to generating affordable housing.
Those district banks whose member states include Indian Country generally make Native AHP awards. Members of the individual District Bank, like banks or savings and loans, must sponsor projects for awards.
The Federal Home Loan Bank of Des Moines is the leader in American Indian AHP financing. Since its merger with the Seattle district bank, it now has a 13-state territory, covering much of the West, and also funds Indian Country through "out of district" awards.
FHLB Des Moines has awarded about $17 million in AHP funds in 2020 and 2021, to more than two dozen Indian housing projects both in and out of its district.
Other district banks also have an eye on Indian Country. FHLB-Dallas, for instance, has made many awards to tribes and pueblos in New Mexico, one of its states that has a large American Indian population. In the last three years, it has awarded $1 million to Native housing projects in New Mexico.
Its most recent is a $300,000 award to the Ohkay Owingeh Housing Authority for the construction of 30 homes on the tribe's reservation, which is to the west of Santa Fe.
The award will fund down payment assistance for 30 tribal members to help them qualify for mortgages. The total program cost is projected to be $6.8 million, illustrating that AHP money never pays for an entire project.
"Many tribal members are low income and can't afford to renovate or develop their homes on the reservation," said Tomasita Duran, executive director at Ohkay Owingeh Housing Authority. "We want families to continue to live on or move back to the reservation. They are a piece of our history, and the funds will help us achieve this goal."
The housing authority also received $104,000 in AHP money from the FHLB Dallas in 2019 for eight rental units. Meanwhile, the Mescalero Apache Housing Authority received $600,000 in AHP money to build 40 rental units on its reservation in southern New Mexico.
The awards will add to Ohkay Owingeh Housing Authority's running totals of about 300 rehabilitated housing units and 80 new homes built since its inception in 1997.
Gregory Hettrick, director of community investment at FHLB Dallas, detailed an engagement with Native housing at the district bank dating back to the 1990s. Twenty-eight projects have been awarded a total of $2.63 million in AHP money to help finance 360 units of housing.
"The Dallas Bank is always cognizant of the needs of tribal entities," he said, adding there is "plenty of opportunity" to help the 260,000 Natives in its district. (New Mexico has more than 20 tribes and pueblos, Texas has three, Mississippi has one and there are four in Louisiana.) Its maximum AHP grant is $750,000.
The Bank has an Affordable Housing Advisory Council with Native members who help keep it current on Native housing needs, Hettrick said.
FHLB Des Moines also has issued a recent grant in New Mexico, $400,000 to the Pueblo of Acoma Housing Authority just west of Albuquerque. Its many out of district awards are explained by an Indian preference it has, which may make Indian housing applications successful in Des Moines rather than in their own districts.
"Each FHLB District has its own Implementation Plan that includes a competitive scoring section. Fortunately, the Des Moines district includes a bank priority (13 points) for Native housing," said Bryan Schuler, vice president for housing development at Travois Inc., a Kansas City, Mo.-based firm which has been involved in many successful Native AHP applications.
"The challenge in taking an Arizona or New Mexico project to Des Moines is finding a Des Moines member bank willing to sponsor an out-of-district project," he said. "Fortunately, Travois has developed relationships with several banks that are open to sponsoring such projects. If other FHLB districts were to add scoring for Native housing, then it's likely tribes could compete better within their home FHLB district, but as it currently stands — with how competitive the AHP grant is — in-district projects have a tough time competing."
Travois has raised more than $34 million in AHP funds through 79 successful applications, assisting 43 American Indian tribes or tribal entities with grant funding for new and rehabilitated homes, according to the firm.
In 2021, four Travois projects received AHP awards from Des Moines for a total of $2.4 million for 119 homes. They included projects for the Knik Tribe of Alaska, the Tohono O'odham tribe in Arizona, the Acoma Pueblo in New Mexico, and the Pascua Yaqui tribe in Arizona.
Other Des Moines AHP awards went to Cook Inlet Housing Authority in Alaska, $750,000 for the Spenard East Phase II project, $750,000 for the Red Lake Supportive Housing 2 project in Minnesota, $750,000 for the Veterans Complex of the Turtle Mountain Housing Authority in North Dakota, and many others.
In all, the 11 FHLBs awarded $314 million in AHP funding last year.