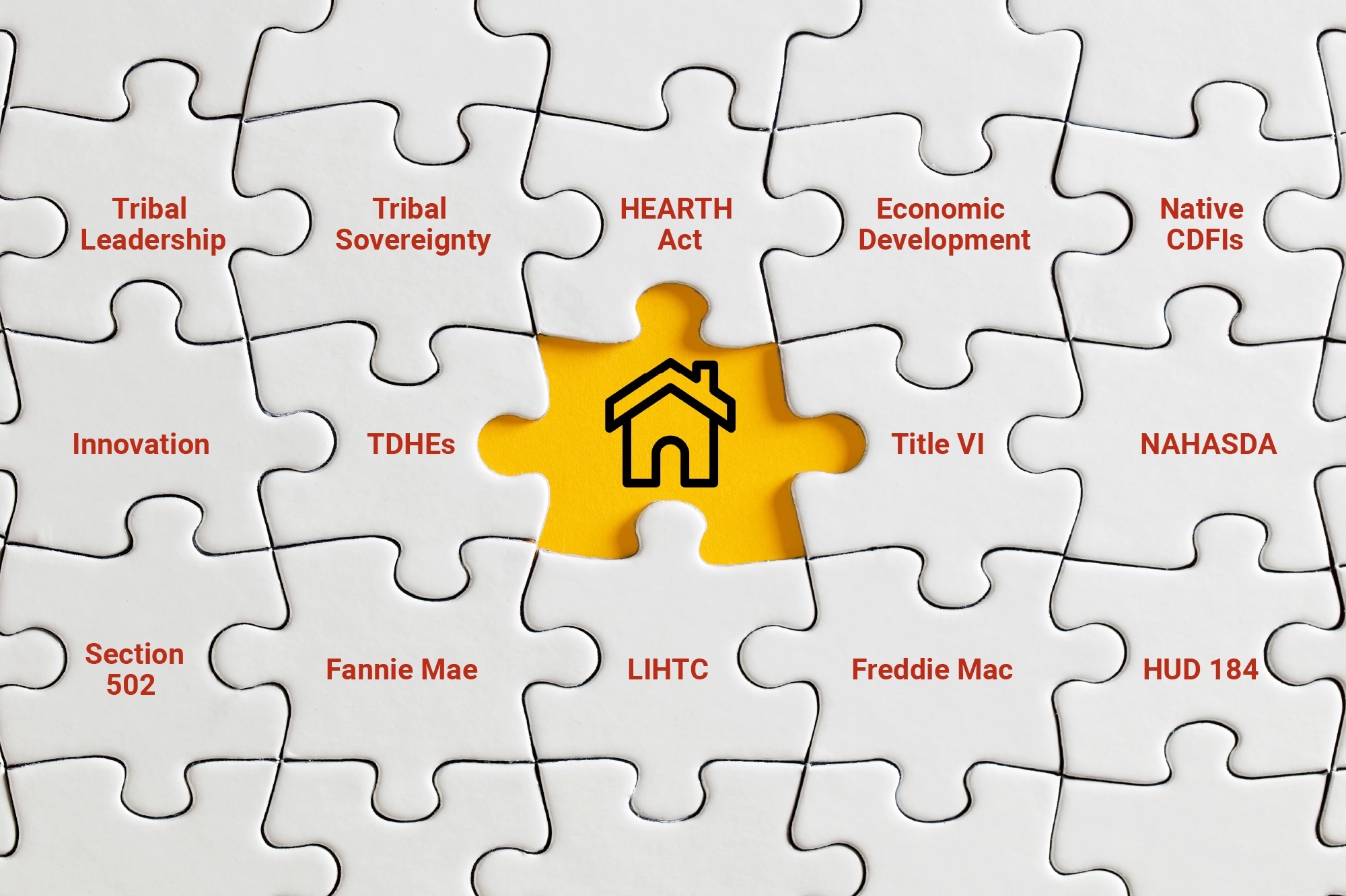 Details

By

Mark Fogarty

Real Estate
This special Tribal Business News reporting project examines the challenges tribes and their citizens face when it comes to housing — as well as what's needed to address those challenges in a meaningful and sustainable way. Spoiler alert: It's not just money.
The federal Department of Housing and Urban Development reported in 2017 that there was an immediate need for 68,000 new and rehabilitated housing units to be built in Indian Country. But in 2021, Anthony Walters, executive director of the National American Indian Housing Council, testified to Congress that less than 2,000 units a year were being built with federal housing assistance. With progress like that, the housing crisis in Indian Country may seem intractable. But there are a lot of ideas about what would help solve it.
It would take a lot of money to build enough housing for all the American Indians who need it—perhaps more than $50 billion.
But the most decisive piece of the puzzle may not even be money, as important as that is.
Ask Native housing leaders and nonprofits in the field about how to solve the housing crisis and there's a theme that comes up repeatedly: strong tribal leadership.
Tribal housing success "begins with a sovereign tribal council declaring a need and supporting homeownership," says Robert Gauthier (Salish), the longtime director of the Salish & Kootenai Housing Authority on the Flathead Reservation in Montana and longtime chairman of the regional United Native American Housing Association.
Strong support from the tribal council, Gauthier told Tribal Business News, is probably the single largest factor in the Salish & Kootenai Tribe's remarkably high homeownership rate, which is around 70 percent.
His council set up a tribal-credit operation that has been in operation since 1936, and has consistently supported it through council changes.
"When I was hired as Housing Authority director in 1983, it was expected that if you had a job, you were supposed to go to Tribal Credit and get a loan and build or buy your home, and they reserved the HUD program (federal Department of Housing and Urban Development rental assistance) for single mothers and elders. It worked like it was supposed to," he said.
"On any Indian reservation that didn't have a tribal-credit program, the only housing that got built was HUD housing," Gauthier continued. "If the tribal council isn't trained and stable, you're not going to have progress in housing. That's been my experience over 40 years, and I've worked with hundreds of tribes."
Dave Castillo (Nahua) chief executive of Native Community Capital, a Native community development financial institution (CDFI) based in the Pueblo of Laguna, N.M., has similar thoughts, but directed toward tribal members providing the leadership.
"The solution has much more to do with the work of tribal members themselves to design, build, scale, and advocate with the established leadership to challenge the disparities," he says.
No Easy Answers
Castillo acknowledges the Indian housing crisis is "far from an easy and simple solution." Instead, it requires everyone to look inward and towards each other for the solution, he said.
And in Hawaii, Robin Pounani Danner (Native Hawaiian), a senior policy analyst for Gov. Josh Green and the former chair of the Sovereign Council of Hawaiian Homesteads, also points to self-determination.
"For Native Hawaiians on our trust lands, the core answer is simply to energetically implement the federal policy of self-determination by both federal agencies and state government, with our self-governing organizations called homestead associations," says Danner. "If embraced instead of the decades of paternalistic government policies we experience today and over the last 100 years, this will lead to direct partnerships and resourcing to homestead associations and their designated nonprofit CDFIs and housing development nonprofits."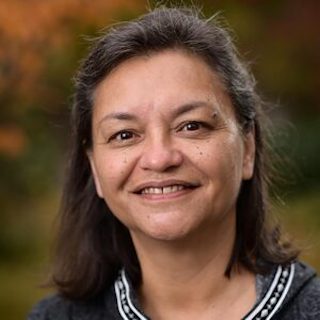 Robin Pounani Danner, former chair of Sovereign Council of Hawaiian HomesteadsSovereignty is a key concept also for Tonya Plummer (Sisseton/Wahpeton), director of mountain, tribal nations, and rural Native American housing projects at the New York-based nonprofit Enterprise Community Partners.
In this regard, she lauds the 2012 HEARTH (Helping Expedite and Advance Responsible Tribal Home Ownership) Act, which allows tribes to take over their own land-leasing processes without a review from the Bureau of Indian Affairs.
Enterprise has recently teamed with Wells Fargo to announce a $20 million "Invest Native" initiative that follows a previous $50 million investment in Indian Country program from the San Francisco-based bank.
"I think it's a good start for Wells Fargo to step up to the plate" to make direct investments in Indian Country, Plummer says.
How much of a need is there for housing in Indian Country? In a 2017 report on American Indian/Alaska Native housing needs, HUD estimated an immediate need for 68,000 units, projecting that 33,000 would be newly built and 35,000 rehabbed.
In Hawaii, the state Department of Hawaiian Homelands said in 2022 that more than 23,000 Native Hawaiians are on a waiting list to get a residential lease on land on the Hawaiian Home Lands, which are roughly equivalent to reservations. Other estimates put the number as high as 28,000.
Need for 125,000
So, at a minimum, more than 90,000 units are needed. The amount is probably much higher, as HUD's estimate of 68,000 is more than six years old. The total need could be as many as 125,000 units.
Money will be needed, and lots of it. And what the federal government gives to tribes is just a drop in the bucket. For many years, tribes got $650 million a year in housing block grants. (This included Alaska Natives, but not Native Hawaiians.) And that money was split between building new housing and maintaining the aging public-housing stock tribes had on their lands that was built under the Housing Act of 1937.
The most current budget item is for $1.12 billion in net outlays, a nice bump up by historical standards, but still wholly inadequate for the need to build or rehab 125,000 units.
That figure includes $70 million for the Indian part of the Community Development Block Grant (CDBG) program — a small gesture to economic development that points at another lack on reservations.
Benjamin H. Nuvamsa, chairman of Native Community Capital in Arizona and New Mexico, cautions that housing cannot be considered in a vacuum. Rather, it needs to be viewed as an integral part of building tribal economies.
"The key, I believe, is first to build a sustainable economy on our tribal lands," says Nuvamsa, who also has been an elected chairman of the Hopi tribe. "This means bringing dollars to create sustainable programs and jobs."
Without jobs, he added, homes could be built, but tenants won't be able to afford upkeep, and the homes will fall into disrepair. Lands and infrastructure have to be available, as well.
Never miss the biggest stories and breaking news about the tribal economy. Sign up to get our reporting sent straight to your inbox every Monday morning.
Clearly, sources outside of Indian Country need to be tapped to solve the housing crisis. When Congress passed the Native American Housing Assistance and Self Determination Act (NAHASDA) in 1996, it directed tribes and their housing entities to leverage that federal-aid money to get dominant-culture firms to invest in Indian Country.
Some tribes were faster than others at tapping outside money sources such as the Federal Home Loan Bank Affordable Housing Program, HOME funds, the Low Income Housing Tax Credit program, HUD Title VI guaranteed loans, and others. Some tribes brought in millions of dollars more than they would have gotten from NAHASDA grants alone.
Two Potential Helpers
On the homeownership side, HUD's Section 184 program, which guarantees mortgage loans for American Indian and Native Alaskan buyers, was designed to bring mortgage lending onto reservations. On the rental side, the Low Income Housing Tax Credit (LIHTC) is a nearly perfect fit for Native housing, although its rollout in Indian Country has been slow.
Robert Gauthier's Salish & Kootenai tribe, for one, was an early user of Section 184 to leverage mortgage credit from outside lenders.
The Section 184 program has been controversial because only a small percentage of its lending has taken place on trust land. The vast majority of its loans have been for off-reservation property, though HUD maintains that a considerable amount of this lending is in border areas near reservations.
Steve Barbier, the NeighborWorks America nonprofit's Western-region relationship manager, said that out of 3,680 Section 184 loans HUD granted in fiscal 2022, just 441 — about 12% — were for mortgages on trust land.
"We've got a lot of room for growth," he says.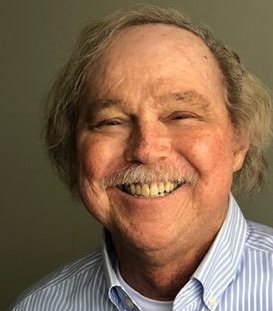 Steve Barbier, NeighborWorks AmericaBarbier says new changes being contemplated to the Section 184 program would require all lenders—there are 160 or so that make Section 184 loans—to do market outreach and originate the loans on tribal trust or restricted lands.
Another type of institution "not getting much traction" in Indian Country is the government sponsored entities (GSEs) such as the two giant mortgage agencies, the Federal National Mortgage Association (commonly known as Fannie Mae) and the Federal Home Loan Mortgage Corporation (Freddie Mac). This is despite Congress assigning them a "Duty to Serve" Native nations by buying mortgages made on trust land.
At least one of them has moved recently to address the housing needs in Indian Country. Last month, Freddie Mac announced plans to launch a new product called the HeritageOne mortgage that's designed to support homeownership among Native Americans.
The Tysons, Va.-based financial giant said the new loan product will provide affordable financing options for single-family properties on tribal lands in rural areas. The new mortgage program will also provide financial counseling and other resources to members of Native American tribes, especially first-time homebuyers.
That market is small, but it is growing — and there are no guarantees that a big lender will come into it, a Freddie Mac executive recently told Tribal Business News.
Still, if Freddie Mac or Fannie Mae were to fully embrace Indian Country home loans, it would increase the number of mortgages financed on tribal lands. The math is simple: Someone gets a $100,000 loan for a house on tribal lands from, say, a Native CDFI. After the loan is made, Fannie Mae or Freddie Mac can buy the debt from the original lender, who will now have another $100,000 that can be lent to another prospective home buyer.
"Will HUD leadership pull in the GSEs?" Barbier asks. "Will Fannie and Freddie utilize their huge advantage in the market to pull in conventional lending, by developing common language that all the entities can agree to and offering them as a streamlined approach for tribes to opt in?"
NeighborWorks has reached out to the Federal Housing Finance Agency, which regulates Fannie Mae and Freddie Mac, to promote that concept as well.
Financial education is another hugely important ingredient in solving the housing crisis, Barbier adds.
An Underused Loan Program
A second HUD loan program, Title VI, intended to finance tribes' housing and infrastructure projects, also has been underused. Between 2000 and 2016, it made 87 loans for a total of $221 million, according to HUD. As with Section 184, HUD guarantees Title VI loans, but they are made by private lenders, so tribes leverage outside finance.
A promising sign in housing lending is the 64 federally certified Native CDFIs, which are loan funds based in and near Indian Country. They generally have passionate people running them, and many have shown independent vision when it comes to lending for housing and community development.
Native CDFIs also have an "intermediary" CDFI, the Oweesta Corp., that makes loans to those individual institutions to extend their reach. Fern Orie (Oneida), its chief program officer, says that coordination and partnership among tribes, CDFIs, and other Native financial institutions will be especially important for solving the Native housing crisis.
Other important factors Orie sees are capital; infrastructure; buildable residential sites across Indian Country, both on and off the rez; breaking down barriers within Bureau of Indian Affairs leasing processes and building up uniform codes for residential leasing/real estate on tribal lands; and effective use of the Community Reinvestment Act — such as major sanctions for banks still redlining, major opportunities and "points" for banks that are lending in underserved communities or investing in CDFIs, and breaking down the stigma of and any perceived challenges to lending on tribal lands.
The South Dakota Native Homeownership Coalition, which has many Native CDFIs in its membership, has won agreements to be "re-lenders" for moribund government programs like the Veterans Administration's Native American Direct Loans for veterans and the Department of Agriculture's Section 502 guaranteed mortgage loans for low-income people. This kind of energy ensures that mortgages actually get made and are not just on the government's books for show.
The South Dakota Coalition, in fact, recently has been tugging on Superman's cape by threatening to start a "secondary" mortgage market in Indian Country if Fannie Mae and Freddie Mac don't quicken living up to their Congressionally mandated "Duty to Serve" Indians on their homelands.
Since that 2017 Congressional directive, neither of the two giant agencies has bought a mortgage on federal trust land, though they are in motion to do so. They have bought literally millions of mortgages in the dominant culture (thus increasing the amount of money available to be loaned), and their robust presence in Indian Country would be a great factor in solving the Indian housing crisis.
Finally, another piece of the puzzle is that there is no real-estate infrastructure to speak of in Indian Country. No Realtors, home builders, developers, appraisers, closing attorneys, or title insurers. Getting this kind of infrastructure off the ground would certainly help solve the housing crisis.
Lanalle Smith (Dine), former executive director of the New Mexico Partnership for Housing (now the Native Partnership for Housing), detailed how the group made a start in getting that infrastructure off the ground at the Navajo Nation.
Buying and Selling
She describes a handful of buy-and-sell real-estate deals on the big reservation, a successful beginning but not an at-scale opportunity. The Partnership also shifted its focus to become a developer on 51 lots on the Karigan Estates, a development begun in 2004 in St. Michaels, Arizona. Karigan, a market-rate project, is located on fee-simple land, which means people who buy houses also own the land, within reservation borders. The project's intent was to give Navajo tribal members and employees the chance to live near where they work.
And a recent item may hold out more hope for mainstreaming the Indian real-estate industry.
In February, the American Home Inspectors Training group announced that Veryl Chavez has become the first home inspector that it certified on the Jicarilla Apache reservation in northern New Mexico.
In his own small way, Chavez is a face of the future of the housing industry in Indian Country, and a cog in the wheel of solving its housing crisis.