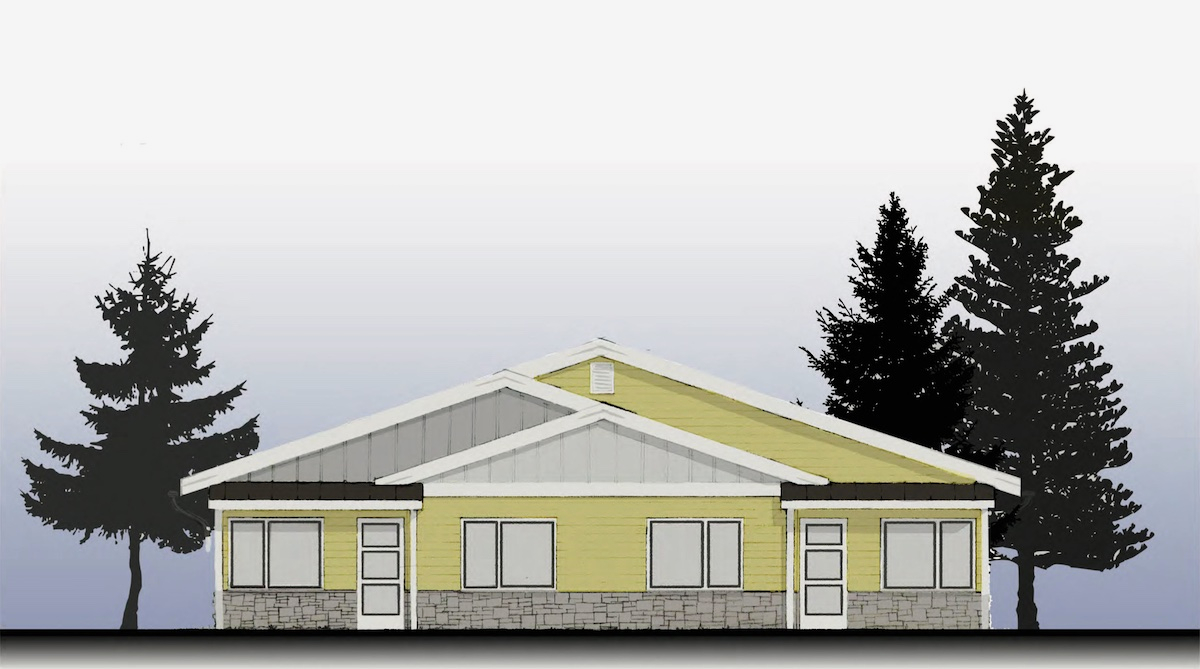 Details

By

Mark Fogarty

Finance
Although they're often a complicated maze of programs, housing trust funds can serve as a key piece of the funding pie as American Indian tribes seek to develop affordable housing.
Housing trust funds vary at the city, county, state and national levels, but offer billions of dollars in aggregate across literally hundreds of programs. Moreover, their mission to help very low income and marginalized populations fits the bill for much of Indian Country.
Some tribes are already taking advantage. A pair of Washington tribes recently received multimillion dollar awards from their state housing trust fund. As well, the nascent National Housing Trust Fund is targeting tribes. Its initial 2016 funding round, for example, included monies for tribes in North Dakota and South Dakota, which supported a total of 16 housing units.
Additionally, South Dakota sets aside $600,000 and North Dakota sets aside 10 percent respectively, of their $3 million annual housing trust fund allocations for projects developed within Indian reservations. Past tribal recipients of housing trust fund money include the Cheyenne River Sioux Tribe in South Dakota and Turtle Mountain Band of Chippewa in North Dakota.
Housing trust funds get their funding from any number of sources. The National Housing Trust Fund is funded by a set aside of 0.042 percent of activity from mortgage giants Fannie Mae and Freddie Mac. However, other trust funds can get money from such disparate sources as bonds, real estate transfer taxes, an unclaimed property fund, mobile park owner fees, unclaimed bank accounts and the Marcellus Shale Impact Fee.
Hoosiers who still vape support the state's housing trust fund through the Indiana smokeless tobacco tax, while frackers are generating housing money in Pennsylvania through a fee.
Housing trust funds at all levels now number more than 770. In aggregate, the states collected more than $1 billion for their housing trust funds in the 2015 fiscal year, according to the Center for Community Change. The National Housing Trust Fund has issued $1.9 billion in grants over the last six years.
The Port Gamble S'Klallam Tribe last year received $2.9 million for its multi-phase Warrior Ridge Supportive Housing Project in Kingston, Wash. A second grant, for $5 million, went to the Yakama Nation Housing Authority.
HTF grants do not fund entire projects but serve as "gap" financing and often get paired with Low Income Housing Tax Credit allocations. For instance, the Port Gamble project, which received a LIHTC allocation, is a $9.5 million development, while the total development cost for Yakama Nation's TC 8 Wishram project is $20.6 million. The Yakama project also received a $1.1 million allocation of tax credits in 2020.
Initial construction at Port Gamble calls for 30 units, 15 for seniors and the rest split between six for very low-income families, eight for transitional housing and one apartment for an onsite case manager. The case manager will be a first for the tribe.
Construction on the first of four possible phases at Warrior Ridge should start this year with move-in set for 2023. Phase two of Warrior Ridge will include four apartment buildings with three units each for tribal members.
"The current housing market has priced a lot of people out," said Kara Horton, executive director of the Port Gamble S'Klallam Tribe Housing Authority. "Some members of our community, even those who are working full-time, are finding it difficult to keep up with the cost of rent."
Horton said the tribe worked on the LIHTC and housing trust fund financing with RTHawk Housing Alliance LLC, a Selfridge, N.D.-based, Native-owned consultancy. The project also has several other funding sources, including the Affordable Housing Program of the Federal Home Loan Bank System and the Indian Community Development Block Grant.
Raymond James served as the investor in the LIHTC tax credits.
Horton said the application process for the tribe went smoothly, with the help of RTHawk.
"I would recommend HTF to other tribes as long as their income levels can meet the requirements of HTF and the tribes are committed to the long-term reporting requirements for the funds," Horton told Tribal Business News.
Last October, Yakama Nation put the TC 8 project out to bid for construction subcontractors. It said the project, which will be called the Gorge View Country Estates, would build 46 new single-family homes in Wishram, Wash.
Sarah Saadian, senior vice president for public policy for the National Low Income Housing Coalition in Washington, D.C., thinks housing trust funds are a good fit for Indian Country.
Saadian, whose group is involved with the National Housing Trust Fund, says opportunities for tribes to use housing trust funds will increase dramatically if Congress ever approves the Biden administration's Build Back Better package, which includes $15 billion for the national HTF. That level of funding could translate into 150,000 units of housing.
Since the National Housing Trust Fund program is fairly new, she thinks a lot of people in Indian Country and elsewhere may not have heard of it. (The funding for 2016 was $174 million, which expanded to $3232 million in 2020, and $690 million in 2021. Estimates put the 2022 funding at about $740 million.)
"What's great about it is it is targeted to the very lowest income people," she said, meaning it often is a good fit for Native housing. "It could potentially be a significant resource for tribes. Tribes have some of the worst housing conditions, and the worst housing needs."
Often, developers who receive housing trust fund money layer those funds on top of LIHTC grants, she said.
According to a fact sheet from the National Low Income Housing Coalition, 90 percent of National Housing Trust Fund money must go toward rental units, with up to 10 percent allocated to homeownership units for first-time buyers.
Also, at least 75 percent of housing trust fund dollars used to support rental housing must serve extremely low-income households earning no more than 30 percent of the Area Median Income (AMI) or the federal poverty limit. All housing trust fund dollars must benefit households with very low incomes earning no more than 50 percent of AMI, according to the coalition.