A Utah tribe that owns a mortgage banking agency is promoting down payment assistance as a way of boosting the volume of home loans among American Indians and all minorities.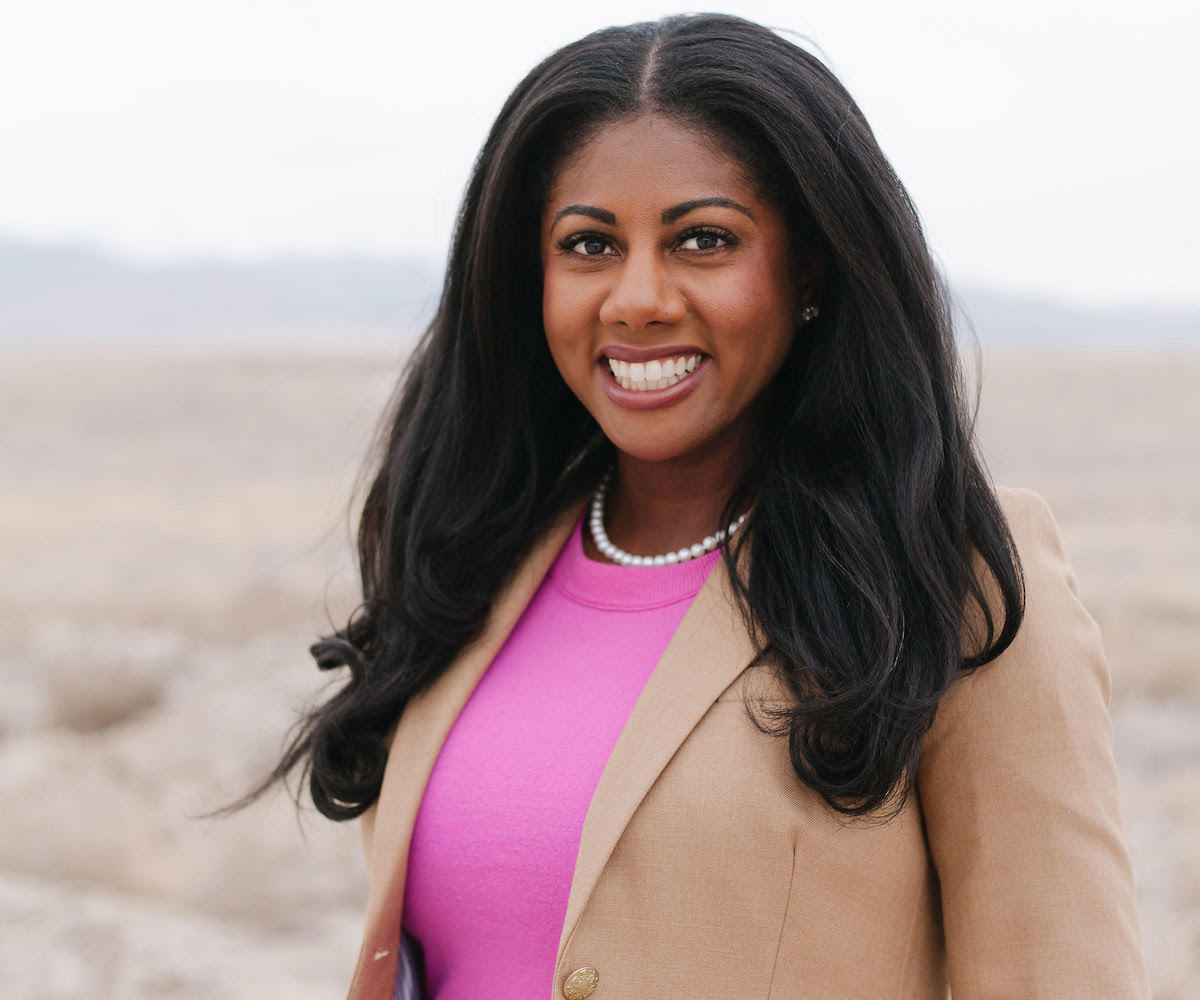 CBC Mortgage Agency, started in 2013 and based in South Jordan, Utah, is a wholly owned subsidiary of Cedar Band Corp., a federally chartered tribal corporation founded by the Cedar Band of Paiute Indians, based in Cedar City, Utah.
CBC founders Richard Ferguson, Todd Ludlow and Michael Whipple partnered with the tribe to create a down payment assistance (DPA) program that would be offered nationally, with the exception of New York state.
"That was very new to the marketplace," said Tai Christensen, CBC's diversity, equity and inclusion officer.
Whipple said the tribe started a mortgage company "to provide under-served borrowers with greater access to home financing."
Some tribal members work for the mortgage agency and more than half of CBC's Chenoa Fund down payment assistance money goes to minorities. While Native Americans only have a 3 percent share of those funds, Christensen is "trying to get the word out to Native America."
To that end, CBC in 2021 started another venture, the Kani Urban Indian Housing Initiative, targeted directly to Indians.
The Kani Institiative (the word means "home" in Paiute; Chenoa means "peace") is a partnership between CBC and the National Urban Indian Family Coalition. It is led by Tama Tsinnie (Navajo) and Jon Cortez (Navajo). It is primarily an education initiative for urban Natives, both on how to get a mortgage and then how to leverage home equity for generational wealth.
Never miss the biggest stories and breaking news about the tribal economy. Sign up to get our reporting sent straight to your inbox every Monday morning.
Mortgage banking firms, which originate mortgages and then sell them to "secondary" agencies like the Federal Housing Administration (FHA), Fannie Mae and Freddie Mac, are quite rare in Indian Country. CBC describes itself as "a correspondent aggregator, purchasing loans originated by correspondent lenders then selling them for a gain in the secondary market to fund DPA financing."
A correspondent mortgage lender does not have retail branches like Wells Fargo Mortgage or Bank of America, but rather deals with third parties involved in the process. More common financial institutions in Indian Country include banks, credit unions and community development financial institutions.
CBC uses the FHA and Fannie Mae as secondary markets, with a big majority of that going to FHA, said Christensen. With FHA programs, borrowers can be approved for 3.5 percent to 5 percent of the mortgage total, and with Fannie Mae, 3 percent to 5 percent.
FHA borrowers need to have a minimum 600 FICO (credit rating) score for two of the FHA programs it uses, and 640 for another. The Fannie Mae program requires a minimum of 620 FICO.
DPA programs got a bad reputation in the mortgage bubble of 15 years ago, as many were funded by the seller of the home, who might then just add the DPA amount to the cost of the home, in effect giving the borrower a mortgage they were not qualified for and were quite likely to default on. Now, DPA borrower delinquencies are running only about 1 percent higher than at FHA as a whole, but seller-financed DPA goes bad at a much higher rate, 13.5 percent currently.
As far as CBC's own delinquencies, Whipple said: "Our seriously delinquent rate, which includes foreclosures and bankruptcy plus 90+ days late, is approximately 5.56 percent as of the end of January. This percentage is under that of FHA numbers generally."
The Chenoa Fund does not use seller-funded DPA, but rather money generated by the sale of mortgages into the secondary market, Christensen said.
In addition, its underwriting standards are high, with borrowers having to qualify for a second lien and undergo both pre- and post-closing housing counseling. (Some of the second liens can be forgiven if a borrower makes payments for 36 straight months.) CBC has "fairly strict standards" when it comes to requirements like debt-to-income ratios.
The underwriting makes the program "sustainable," Christensen said. "There is no point in getting people into homes they can't afford. The borrower has skin in the game and is incentivized into making their mortgage payment on time."
Christensen said tribal borrowers can couple any down payment assistance they get from their tribe with the Chenoa Fund's DPA. That might create enough to cover closing costs "and become a truly zero-down program," she said.
One of the reasons DPA programs work for minorities is that "the minority community is underserved when it comes to having cash assets on hand," said Christensen.
Native people in particular face challenges. They have the second-lowest credit profile of all demographic groups (only Blacks are lower), according to data cited by Christensen. As well, Natives do not utilize credit in a traditional fashion either.
"Housing insecurity in the Native American community is a major issue," she said.
In St. George, Utah, where the Cedar Band of Paiute Indians is based, "they are being priced right out of their community because the market prices are so exceedingly high," Christensen said. "They are being priced out of homeownership and they are being priced out of rentals."
The average price of a home in America now is about $400,000, and requires an income of a minimum of $100,000 and a low debt-to-income ratio to qualify.
"That is not commonplace at all for the vast majority of Native Americans," she said.
There are opportunities, though. One is the Housing and Urban Development section 184 guaranteed mortgage for Indians. The HUD 184 can be coupled with DPA.
Today's heated real estate environment, with all-cash offers making it a seller's market, can be particularly difficult, but that will swing around eventually, according to Christensen, who advises: "For our minority borrowers, my message is to just stick with it."