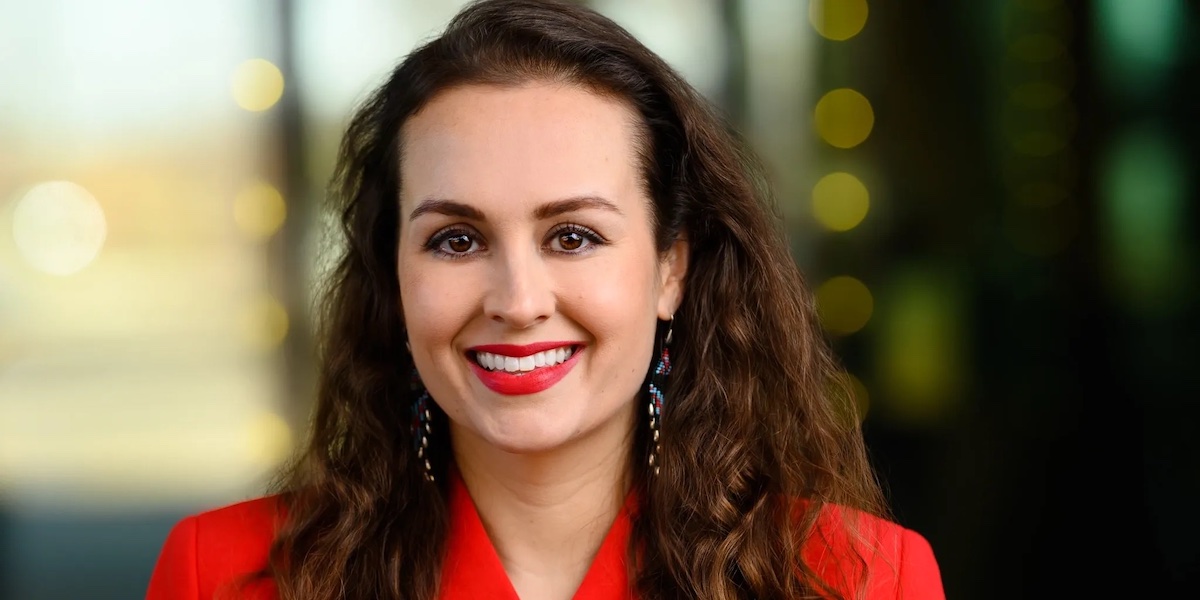 Details

Finance
VIAN, Okla. — Strategic financial consulting firm Native Advisory LLC has earned certification as a B Corporation, a move that could open an array of new business opportunities for the company.
That's according to founder and CEO Lacey Horn, who notes Native Advisory is the first Cherokee citizen-owned business to be certified as a B Corporation.
Native Advisory joins more than 6,000 corporations that have earned the status, providing an opportunity to raise an Indigenous voice on a global stage.
"I'm thrilled B Lab saw the integrity of Native Advisory's work and the impact on its clients," Horn said. "It's really an honor to join this global community. We get to elevate these Indigenous voices and perspectives."
Never miss the biggest stories and breaking news about the tribal economy. Sign up to get our reporting sent straight to your inbox every Monday morning.
Native Advisory earned the certification from Pennsylvania-based nonprofit B Lab. The B Corporation designation, short for Benefit Corporation, demonstrates that a certified company has a mission to the public as well as itself and a responsibility for more than just generating profits. Participating companies have their practices audited by B Lab and give employees, customers, and affected communities a say in their governance alongside traditional shareholders.
B Lab contends that the model keeps companies accountable for the effects they're having on the society around them. In exchange, B Lab provides a public profile of the business tracking their social progress and contributions, as well as a certification and title, creating acclaim around the designation.
Together, B Corporations form a network of socially minded companies working toward the public good.
For Horn and Native Advisory, that mission is to help tribes "improve their sovereignty and leadership" through financial consulting and strategy development tailored for Native communities, Horn told Tribal Business News.
"We're here for Native Advisory's work to be impactful for seven generations and beyond," Horn said. "We curate our response team to each project and client, and we build those strong relationships together."
B Corporations undergo a certification process that ranks the company's social and environmental performance standards. A standard, profit-driven business earns a median of 51 points, while B Lab requires a minimum score of 80 for certification. Native Advisory earned 151 points, Horn said.
B Lab Director of Equitable Growth Andy Fyfe said in a statement that Native Advisory could serve as an example for other businesses on how to work with tribes and build positive relationships.
"Native Advisory sets the standard, inspiring others to follow responsibly and in recognition of the colonial history of our current economic system," Fyfe said. "Native Advisory's leadership should inspire others who strive to use business as a force for good, especially those who seek to support tribal sovereignty and businesses hoping to work with and alongside Indian Country."
Doing business in Indian Country remains complex, given concerns with sovereignty, various tribal regulations, and the matrix of federal funding and programs. But with the right strategies, companies can build strategies and culturally-centered approaches to keep "billions" on the table for tribes across the country, Horn said.
Horn founded Native Advisory in 2019 after eight years as treasurer for the Cherokee Nation, where she managed billions of dollars coming into and leaving the tribe's coffers. The experience gave her a sense of how difficult and tangled managing tribal money can be.
As a result, Native Advisory helps tribes design everything from welfare benefits programs to grant-writing strategies, as well as helps to train tribal CFOs and smooth transitions between administrative positions, Horn said.
Thanks to the flood of federal funding in the wake of the COVID-19 pandemic and a more environmentally-minded federal administration that's been aiming dollars at combating climate problems, business has been booming for Native Advisory, Horn said. To date, Native Advisory has "advised on and secured" $1.1 billion for tribal clients across the country.
"A lot of money has come into Indian Country lately," she said. "There's this unprecedented opportunity to pursue energy sovereignty under the Department of Energy's Tribal Loan Guarantee program, for example. Tribes need a strategy to manage and make use of that money."
Beyond regulatory entanglements and complex funding opportunities, tribes also work best with consultants who understand sovereignty and self-determination, and are willing to build a relationship of trust and respect, she added.
"That trustworthy counsel is crucial," Horn said, noting that the Indigenous-focused approach contributed significantly to Native Advisory earning the B Corporation certification.
With that certification in hand, Native Advisory's voice and philosophy can spread further through the network of other B Corporations, thanks to B Lab's encouragement for collaboration and partnership.
"Native Advisory plans to use its B Corp status as a bridge between tribes and other B Corp businesses, creating solutions that benefit tribal initiatives and bottom lines," Horn said. "This is really just a huge honor for us."