Raven Indigenous Capital Partners has raised $75 million (U.S.) to support early- and growth-stage companies led by Indigenous entrepreneurs in Canada and the U.S.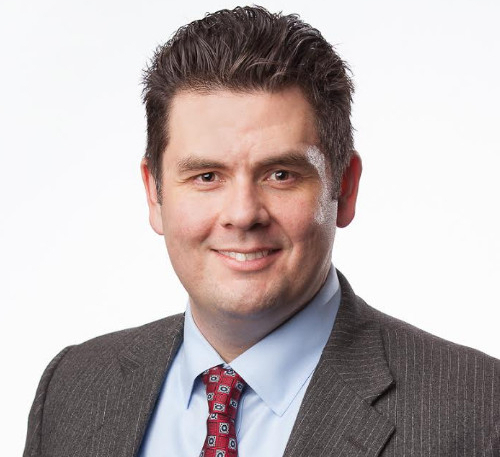 The Vancouver-based impact investor, which is Indigenous-owned and led, said the "historic" financing round was oversubscribed and included backing from some of Canada's most prominent foundations and financial institutions. U.S.-based limited partners include the MacArthur Foundation, Bank of America, MassMutual and others.
The newly formed Raven Indigenous Impact Fund II is the second fund Raven has launched to invest in "innovative, mission-driven, Indigenous businesses that are ready to grow," according to Garry McBerryhill, a citizen of the Muscogee (Creek) Nation who leads Raven's investment efforts in the U.S.
The new fund intends to invest primarily in seed and early-stage rounds, with typical investments in the $250,000 to $3.5 million range. It will take a "patient capital" approach and primarily make equity investments, though it does have some flexibility to do convertible debt deals for earliest-stage companies and revenue-sharing agreements for companies that are further along or looking to minimize dilution, McBerryhill told Tribal Business News.
While the fund is open to investing in companies across a broad range of industry sectors, Raven does have a special lens on technology, clean energy/renewables, health, and regenerative agriculture, which McBerryhill describes as "technology that supports sustainable agriculture practices."
The new fund will also be looking for companies that produce next-generation consumer products, which are made for buyers who are very conscious of what goes into the product, how it was made, its impact on the environment and other factors, such as traditional, Indigenous knowledge used in making a product.
Raven's existing portfolio of companies, acquired by its first fund, includes several Indigenous-led companies that fit the next-generation consumer products bill, including Ginew, a Portland, Ore.-based garment company that makes "Native Americana" fashion items, and St. Catharines, Ontario-based Cheekbone Beauty, which makes high-quality cosmetics that are vegan, clean and cruelty free.
Raven also recently led a $2.2 million pre-seed round in Native woman-owned fintech startup Totem Technologies, Inc., which provides digital banking services designed for Native American.
The new fund will build on the investments made by the Raven Indigenous Impact Fund I, which raised $25 million (Canadian) in January 2021 from 38 investors across Canada and the U.S. to help close the resource gap for Indigenous entrepreneurs.
The majority of Fund I's investments involved Indigenous companies located in Canada, though some funds were allocated to Native-owned businesses in the United States to prove that Raven's investment model was a good fit for the U.S. market. With Fund II, about half of the investment funds will be allocated to companies in Canada and half allocated to companies in the U.S., McBerryhill said.
Raven is already "in process with multiple potential investments" on both sides of the border and expects to close one or two deals in the first quarter of 2023, McBerryhill said.
When it comes to sourcing deals for Fund II, Raven intends to take a "coast to coast view" that also could have some broader benefits for the Native economy, McBerryhill said.
"We never turn down the chance to speak with any entrepreneur in Indian Country, because even if they're not necessarily a good fit for us strategically, it's a great way to support the community," McBerryhill said. "There hasn't been a lot of attention paid to the Native economy from outside of our community, and one of the ways we can help fix that is by drawing outside attention to it."