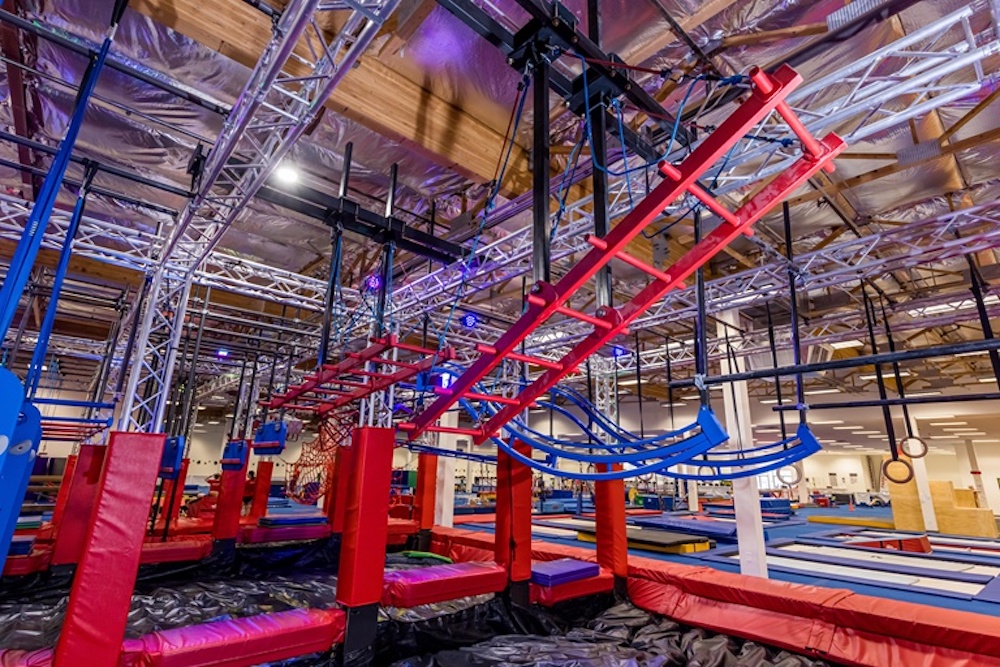 Details

By

Elyse Wild

Finance
Native-owned venture capital firm Relevance Ventures led a $16.8 million Series-A funding round for Powers Gymnastics, which operates the largest network of USA Gymnastics-certified gyms in the nation.
The funding round brings the Nashville-based firm's investment portfolio to 23 companies and more than $115 million under management.
Founded in 2011, Relevance Ventures has shifted its focus on companies built around health, wellness and well-being. The firm has led funding rounds for brands such as Sunbasket, a healthy-meal kit subscription service; Ombre, a wellness company offering at-home microbiome tests and probiotic subscriptions; and Rootine, a company that offers customized vitamins and supplements.
Powers Gymnastics, founded by former competitive gymnast Jill Powers and partner Trevor Thompson, is the investment firm's first core sports company. With the capital raised, Powers plans to continue scaling its network of 16 state-of-the-art gymnastics facilities, which includes the manufacturing of Ninja Warrior obstacles and providing comprehensive insurance solutions for gym owners.
Powers Gymnastics is "an early adaptor for combining Ninja Warrior obstacle courses with gymnastics, in addition to gamifying and mindfully aligning family, fun and competition for athletes and coaches, inside and outside of the training facility," according to a news release announcing the funding round.
Relevance Managing Partner Cameron Newton (Patawomeck) said Power Gymanistics' drive to create equal access to the sport of gymnastics caught the firm's attention.
"Wellness just isn't diet, lifestyle, fitness — it's mental health, it's corporate wellness, it's community wellness," Newton told Tribal Business News. "Anything that reduces social and economic friction in someone's life or workplace or community, we'll take a look at it. What really drove us to an investment decision was the mission of the company, which was to create a safe place for men and women, children, boys and girls to practice gymnastics."
Newton said most gyms are modeled to be pipelines to the Olympics, with 80% of gym space focused on training elite athletes and the rest for recreational use. Powers Gymnastics flips that model, with 20% of the floor plan dedicated to training competitive athletes and 80% for recreational or casual users — a model that creates more opportunities for revenue, Newton said.
"When 80% of your floor space is focused on an elite athlete, which, you know, six go to the Olympics, it might be great for those athletes, but it's not great for financial purposes," Newton said.
Powers Gymnastics owns gyms in Arizona, Colorado, Florida, North Carolina and Texas. While all train high-level gymnastic teams, the primary focus is expanding to reach everyday users. Founders Powers and Thompson bought their first gym in the Phoenix area in 2019 and put efforts into recruiting those casual users, gym enrollment tripled within one year.
Newton said the seed funding round a success, calling the current fundraising environment "difficult," but noting that the round is "just the beginning."
"I feel relieved to some degree that we were able to get a deal through such a tough fundraising environment, but I'm excited for the entrepreneurs, so excited that they get the opportunity to fulfill their vision," Newton said. "I tell entrepreneurs that fundraising is the starting line, not the finish line. Too many times after a big fundraising round, they take their foot off the gas, but you're just at the starting line and you have to stay focused."
Newton expects Relevance's eventual exit will be through a sale to a larger facility operator, like Planet Fitness, or a buyout firm. In an interview with Sports Business Journal, he compared Powers Gymnastics to Varsity Brands, the cheerleading uniform manufacturer that Bain Capital Private Equity acquired for $2.5B in 2018.
"Private equity is definitely a direction I think this can go," said Newton. "And if you let it run, you're going to be big enough to go public with this thing. There is enough (total addressable market) out there where this could be just a gigantic business."