Native American Agriculture Fund has a theory that an Indigenous perspective will improve response rates and, by extension, existing data on food insecurity.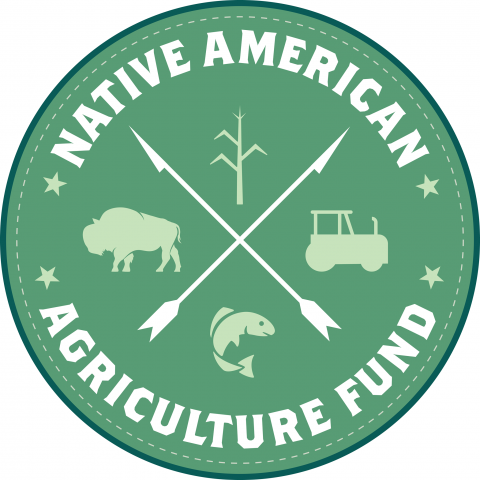 The organization is putting that theory to the test with a new survey on the effect that COVID-19 has had on food security within Indian Country. The survey, accessible here through March 10, asks respondents to discuss how the pandemic has affected their ability to access food.
Questions range from whether families have cut serving sizes to whether food stocks would last until the next paycheck.
The questions are modeled after similar surveys conducted by federal feeding programs. The difference is that the survey stems from the Indigenous experience, according to NAAF Regional Director Valerie Segrest (Muckleshoot).
"Those questions are directly inspired by the surveys the federal government distributes, but they are also infused with the type of questions a person who is in the actual food system would ask," Segrest told Tribal Business News. "For instance, if you were a tribal fisherman last year, you might have experienced a hardship, and that may have caused you to do more direct sales to tribal customers or tribal communities. We want to know about that."
By including those questions and originating the survey from a Native-led organization, NAAF hopes to improve survey response rates and thus collect more complete information.
"This survey is critical to collecting a real clear perspective on how people have been accessing food," Segrest said. "We see this as really critical because when we have a better idea of what food insecurity looks like, we are more informed about the crucial work of our Native agriculturalists."
Segrest said NAAF hopes to compare its data to federal statistics on food insecurity to determine if governmental collection methods are "effective, culturally appropriate and relevant."
"We think it would just strengthen our ability to say tribal communities are uniquely positioned to feed their own people," Segrest said.
Food insecurity in Indian Country
A November 2020 report by hunger-relief organization Feeding America found that one in four Native Americans are food insecure, compared to one in nine Americans overall.
"Native Americans suffer from some of the highest rates of food insecurity, poverty, diet-related diseases, and other challenges due to historic and present day systematic and institutional inequities," according to the report. "Several federal programs currently address food insecurity in Tribal communities, but it is also important to explore complementary solutions especially those that promote Native American food sovereignty."
Promoting food sovereignty was another goal behind the survey. NAAF predicts the results will support the theory that Native-led solutions kept pandemic-prompted food insecurity from getting even worse than it did, according to Segrest.
As COVID-19 related supply disruptions and shortages ravaged many people's ability to easily access food, it was Native producers who stepped up to fulfill the needs, Segrest said. Prior reporting by Tribal Business News chronicles such efforts as bison reintroduction, sustainable farming, and traditional food education programs.
"I think COVID has illuminated so many gaps, specifically in our food supply. As an organization that focuses on supporting Native farmers and ranchers, we have seen that gap in our food system and supply chain pretty clearly. We've also witnessed the strength of Native-led organizations," Segrest said. "When everything was going down and panic buying was happening and people who live in food insecure zones were traveling 100 miles to a grocery store, it was our Native-led organizations that had the answers, and it's our tribal communities that have been responding to help support our people."
The Feeding America report also notes that the most recent U.S. Department of Agriculture statistics do not include Native Americans as a statistically significant group. Segrest pointed to that lack of information as a signal of inadequate data on the problem, and said part of it had to do with response rates.
"There was a report a little while ago that listed Native Americans as 'something else,'" Segrest said. "Response rates to federal surveys have historically been very low. This was a 'something else' situation."
NAAF President and CEO Janie Simms Hipp (Chickasaw) said the lack of data on Native food security persists in both urban and rural areas, often for different reasons. She described the dearth of information as "a chronic condition, ongoing for many decades."
"This data issue is significant and should be alarming to anyone," Hipp said in an email to Tribal Business News. "Data isn't always sexy, but it sure is necessary!"
Hipp added that tribal governments often lack the necessary resources to do "the level of deep data gathering, analysis that needs to happen and the necessary support to interface with other data gatherers."
Building a case for support
On the other hand, NAAF is "uniquely positioned" to gather more accurate information from the communities whose projects the organization often supports, Segrest said.
"Our greatest strength is our interconnectedness to the people we serve," Segrest said.
By building a better case with more complete data, NAAF hopes to influence policy that may lead to better federal support down the line.
"We need support that has historically been anemic, financially, and who knows, this could be a briefing that lands on the desk of tribal, local, state and federal policymakers," Segrest said.
Adequate data also could help better address Native nutritional needs, which in turn would be the best way to preempt "nutritional epidemics" in Indian Country such as diabetes and heart disease.
"I'm hoping we can scratch at the surface of some of that, too. We came out a little more heavy-handed on asking questions around traditional food economies," Segrest said. "Pushing that perspective into these policies is critical to nourishing people adequately, and that's what's critical to addressing nutrition-related epidemics."