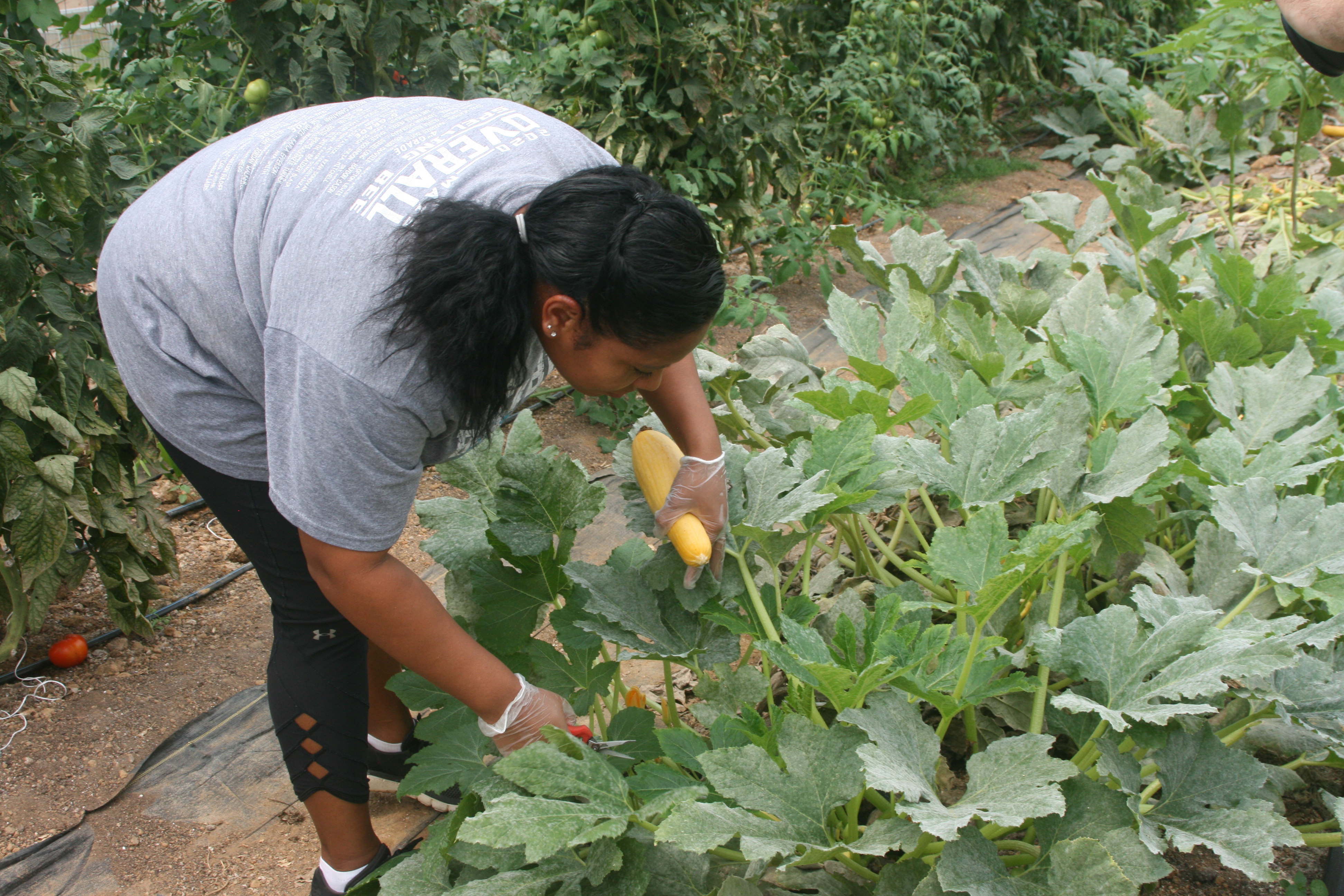 Details

Food | Agriculture
The Native American Agriculture Fund has awarded $1 million in grants to 20 organizations supporting Native youth.
The funding will support a wide range of projects, enabling everything from scholarships for Native students entering college for agriculture-related majors to microloans for starting small agribusinesses.
Much of the funding went toward agricultural education, teaching cultural foodways, and providing training for future careers, according to statistics provided by NAAF. Roughly 14 percent of the $1 million will translate into direct funding such as loans and scholarships for Native students.
NAAF expects the grants to ultimately affect more than 3,500 students and youth across 115 tribes and 15 states, according to a statement.
Rachel Livingston, outreach coordinator for the Arrowhead Center at New Mexico State University, said her department plans to partner with two other school organizations to organize a pair of agriculture camps focused on livestock care using a $60,000 grant from NAAF. The groups also planned five follow-up workshops focused on business training like branding, marketing and accessing funding.
"All of the partners on this grant were so excited to hear that we were awarded the NAAF Youth Grant to help serve our communities," Livingston said.
Skya Ducheneaux, who works with Akiptan, a Native community development financial institution (CDFI) based in Eagle Butte, S.D., echoed that sentiment.
"I was ecstatic to learn that our application had been awarded funds," Ducheneaux said. "At Akiptan, we firmly believe that investment into Native youth is necessary for a prosperous future in Native agriculture. We are humbled to be able to do our part in investing in the future of Native agriculture by being awarded this grant."
Akiptan received $56,000 to create a scholarship program for Native high school seniors headed to college in agricultural majors. Directly funding students' education can give them a better chance of success, which in turn improves the communities those students return to after they graduate, Ducheneaux said.
"It is no secret that a college education opens more doors for individuals, which in turn builds a solid foundation for the future of Native agriculture," Ducheneaux said.
Ducheneaux also praised the application process, which she said was easy enough to make the grants accessible to a wider range of applicants.
"They are one of the most streamlined applications I have come across. Oftentimes, for other grants, the application process can be a huge barrier and deter people from applying," Ducheneaux said. "NAAF makes sure to make the process comprehensive, but straightforward. This is important because it makes it inclusive for all organizations to apply."
That's on purpose, according to NAAF Regional Director Toni Stanger-McLaughlin. A major benefit of NAAF funding is the organization's private status. Because NAAF funding is private rather than federally operated, its grant application process can be less cumbersome.
"We try to make our application as user-friendly as possible. By doing that, we hope that our applicant pool can use our fund as leveraging. They can use our funding to support all types of projects in the community," Stanger-McLaughlin said. "Our funding can be used creatively: They can use it for infrastructure, for scholarships, for greenhouses, water improvements, soil improvements. They can also use that as their cost share if they're applying for other funding."
By funding such programs, NAAF hopes to help pave the way for the next generation of Native farmers and ranchers.
"We are in existence to support Native American agriculture, and part of accomplishing that mission is supporting the next bench of agricultural producers and those engaged in agriculture across the board," Stanger said. "It's really about supporting our next generations and making sure that they have access to that education as they enter adulthood."
NAAF funding provides opportunities for Native communities to engage with their youth "on multiple levels," said Programs Director Karli Moore.
"We don't have nearly enough agricultural professionals to meet the demand we have," Moore said. "We want to communicate that you can be an agricultural professional in this space and those opportunities are open to you. We need all the folks coming into this space."
NAAF began its grantmaking in 2018. The organization's funding stems from money held in trust after the 2010 Keepseagle v. Vilsack settlement, a case in which courts found that the U.S. Department of Agriculture's loan programs historically discriminated against Native farmers and ranchers.
The trust's grantmaking, and the subsequent projects funded with it, help Native tribes and organizations improve their agricultural programs and production and, by extension, Native health, Stanger-McLaughlin said.
"For many of our Native communities, food is spiritual. It's connected to our creation stories, it's part of who we are as a people," Stanger-McLaughlin said. "It's part of our blessing in that we have our burden to protect our ecosystems. We need our youth engaged in that now. I'm not talking about just traditional foods, but also food production overall."