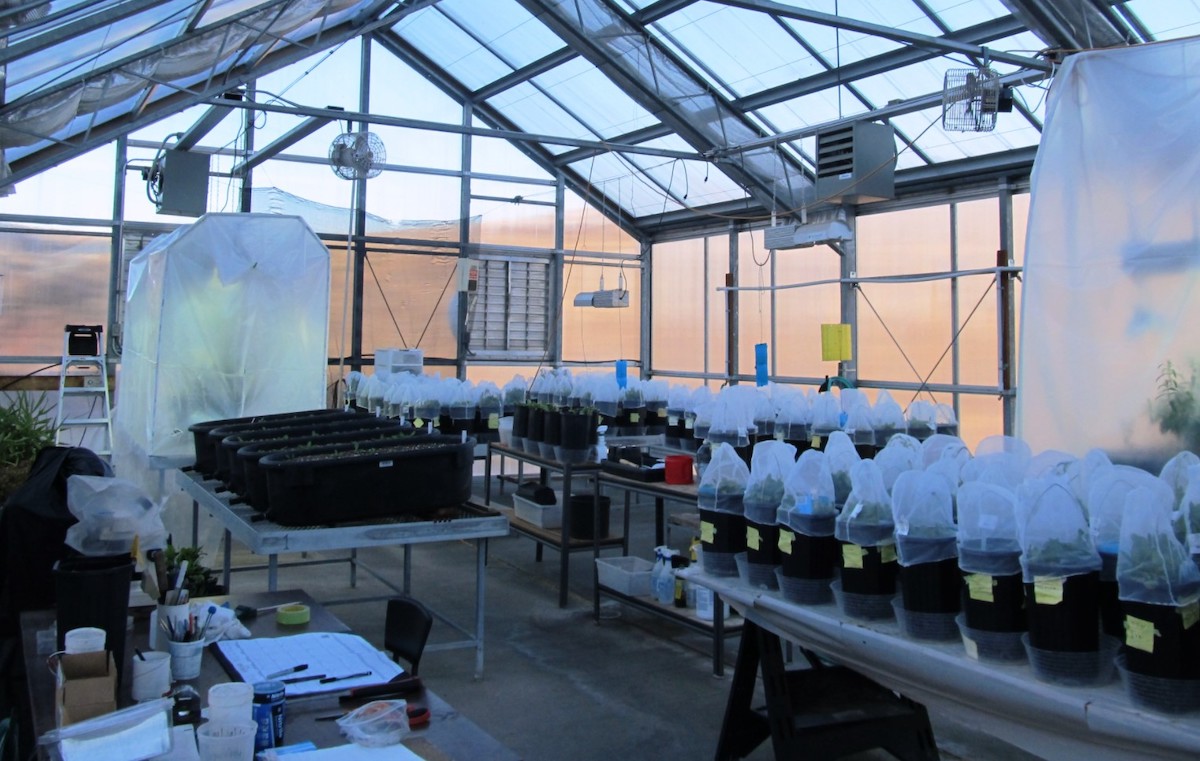 Details

Food | Agriculture
The Nez Perce Bio-Control Center in Lapwai, Idaho serves as the launching point for a war against invasive plants using somewhat unconventional biological weaponry: insects and other organisms bred specifically to keep the non-native plants in check.
It's the only such tribal program of its kind in the country, and it's one of several tools used in the Nez Perce Tribe's battle against plants like the yellow starthistle, which has invaded ranges and acreages across the tribe's reservation, said coordinator Paul Brusven.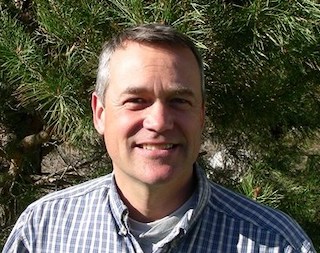 Paul Brusven, coordinator of Nez Perce Bio-Control Center. (Courtesy photo)In that fight, for example, the tribe has cultivated three varieties of weevil and several kinds of flies, each of which attack the starthistle's seed head, slowing the plant's spread.
"We raise those insects, we work with a lot of other collaborators, and once we get the population of that biocontrol agent, then we start collecting them from the field," Brusven said. "It's primarily insects that we are using for biocontrol, so they have to be host-specific and be unable to reproduce on other plants.
"We're protecting native plants and threatened and endangered plants. We're ensuring a safeguard that will target only that weed and control it."
The program has attracted attention from the U.S. Department of Agriculture, which awarded the tribe a $250,000 grant in early February to support its pest control measures. The money will help the Nez Perce Bio-Control Center to continue providing its services not only to tribal members, but communities across Idaho, Brusven said.
"That funding serves as part of the funding base that lets us provide the services we do," he said. "We're working with a lot of different folks. Wherever has that weed problem and whoever has that jurisdiction over that land, we work with those folks."
The Nez Perce award represented the largest chunk of a $650,000 funding round aimed at supporting tribal pest control infrastructure, according to the USDA. The department administers the funds through the Animal and Plant Health Inspection Service, which will award $70 million to 372 projects across the U.S., Guam and Puerto Rico in 2022.
Much of the remaining funding targets tribal communities and land in the Northeastern United States. The other tribal projects include $78,000 for "outreach and education" in Wisconsin tribal communities, $40,000 to support a forest survey in that state, nearly $26,000 to develop Wisconsin tribal pest mitigation tools and techniques, and roughly $75,000 for a project to protect plant health on tribal land in Maine.
Aside from the Nez Perce project, the second-largest direct assistance grant went to the Akwesasne, N.Y.-based Saint Regis Mohawk Tribe, which received roughly $183,000 to support an emergency response against an infestation of emerald ash borers, beetles that prove deadly to ash trees.
According to local reports, an emerald ash borer infestation forced the tribe to remove ash trees on local properties in 2019 and eventually plant new trees elsewhere in late 2021.
"USDA is committed to protecting plant health and food security in indigenous communities. These projects will provide Tribal Nations with the tools they need to protect their agriculture and natural resources and will contribute to keeping the U.S. agricultural economy strong," said USDA Under Secretary Jenny Moffitt in a statement.
Animal and Plant Health Inspection Service National Policy Manager Van Pichler called such projects an opportunity to improve and protect existing agricultural systems.
"When you talk about infrastructure, it's about ensuring that we have a healthy, sustainable system in the United States," Pichler said.
Pichler noted that APHIS would begin accepting project suggestions for the 2023 fiscal year projects this summer "between June and July," although an exact start and end date was not yet available.
Potential applicants are encouraged to check the criteria on the APHIS website, as well as keep an eye on the department's homepage for exact dates.
The funding continues the recent flow of USDA dollars into Indian Country. In late January, the department invested $59 million into climate conservation partnerships such as carbon testing alongside the Indian Land Tenure Foundation, and $9 million into grants, such as improving its Climate Hub program alongside the Desert Research Institute.
That followed $25 million leveraged toward "equity efforts" announced in October of last year, which distributed awards to 29 grantee organizations in 21 states aimed at funding training, outreach and technical assistance. The department's Farm Service Agency also helped fund 56 project proposals meant to improve program access.