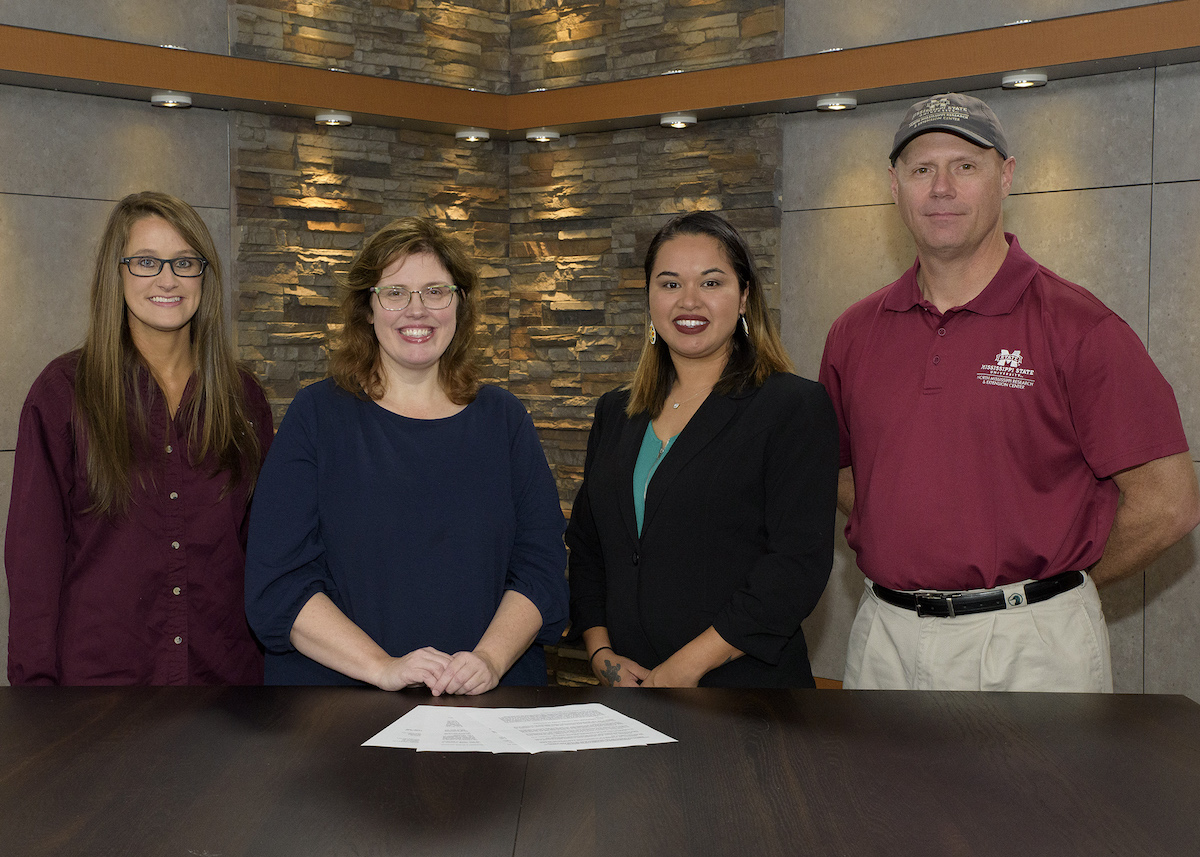 Details

Food | Agriculture
The Mississippi Band of Choctaw Indians has forged a partnership with the Mississippi State University Extension Service to help recruit and retain tribal students as they work toward their career goals.
The agreement, funded through a $500,000 grant by the U.S. Department of Agriculture's "New Beginning for Tribal Students" grant program, will see the Mississippi Band of Choctaw partnering with multiple MSU departments and organizations.
The grant also includes $250,000 in matching funds from MSU and its extension program.
Broadly, the money will provide supplies and funding for two initiatives under the partnership: internship opportunities for college students, and the Build Your Future program aimed at high school students, said Tia Grisham, the director of the the tribe's Youth Opportunity Program.
"One of the biggest things we see in Indian Country in our students is that they feel like they're not prepared," Grisham said. "We want to empower our youth, and MSU is willing to help make our students feel at home."
The tribe will help provide stipends for students' travel and supplies during their internships either with the tribe or with other organizations, with plans to support roughly 10 students per year for four years, Grisham said.
Meanwhile, the Build Your Future program represents a concerted effort to supply and prepare between 30 and 40 students per year for college through career counseling and college readiness courses. Grisham described the curriculum as a "10-week process" to educate students on how to build portfolios or resumes, apply for scholarships, and network.
"Even though we're using 4-H curriculum, we're also going to implement our culture," Grisham said. "We're going to be teaching these kids just why education is important and using our culture and traditions toward employment or education."
4-H is a youth-focused program delivered by more than 100 cooperative extensions throughout the United States. Much of the program's work, although not all of it, helps guide students into agricultural careers, which Grisham said could be of benefit to the Mississippi Band of Choctaw.
"We talk about agriculture, why does it matter, and we're teaching our students the importance of taking care of our land," Grisham said. "If it's agriculture, they can learn in the field and come back and teach us more about why it's important."
Moreover, participating students aren't limited to agricultural studies, Grisham added.
"We're using this to talk about college, and if it's not college — if it's military or it's a career — we have something for them," she said. "This is also about just getting them into school and finding out what they like."
According to the university, MSU Extension and the tribe have developed partnerships going back to 2016, including a mentorship initiative called Choctaw Agriculture Professionals Program for Students.
Dr. Mariah Morgan, assistant extension professor in the MSU Center for Technology Outreach, called this most recent partnership an evolution of that prior agreement.
"This project is an outcome of the Choctaw Agriculture Professionals Program for Students program and relies very heavily on the relationships that were built during that time," Morgan said in a statement.
In addition to the internships and Build Your Future programs funded by the USDA grant, MSU Extension also plans to provide a course for MSU faculty and student advisers aimed at improving their work with Choctaw students.
The ultimate goal is to see Choctaw kids go to college, thrive, and come back to the tribe, Grisham said.
"We want more students succeeding, we want to have more people in the agriculture fields," Grisham said. "We want our kids to go to college and graduate and hopefully come back and serve and be an employee of the tribe. It's about benefiting our tribe, our communities more than anything."