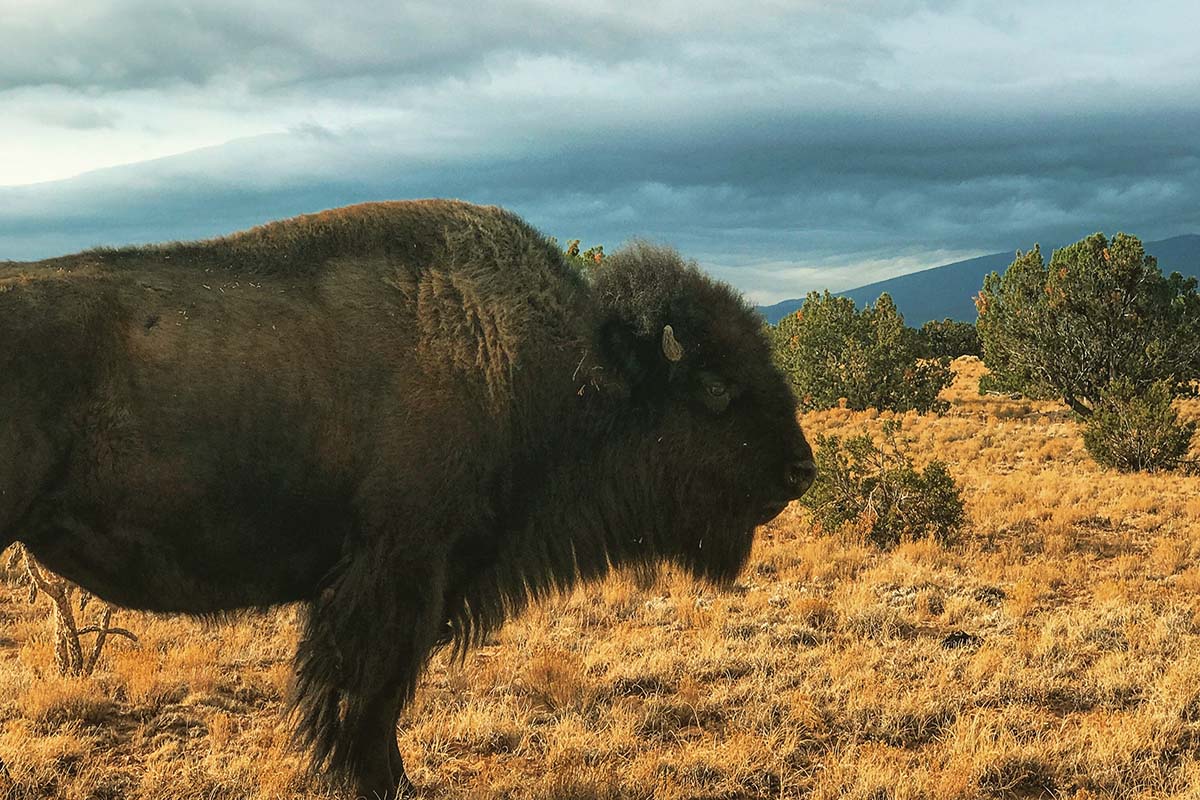 Details

Food/Agriculture
LONGMONT, Colo. — A popular grant program aimed at improving food sovereignty in tribal communities faces an uncertain future thanks to dwindling funding, even as it supports projects across the country.
First Nations Development Institute recently announced that it was issuing $1 million in grant funding to 32 organizations for food sovereignty projects in the 2021-2022 award period.
Now in its third year, the GATHER Food Sovereignty Grant Program provides tribes, Native-led nonprofits and educational institutions in 15 states with between $26,000 and $32,000 to improve food sovereignty in their communities. The highest concentration of grantees were in Alaska and California with five and Hawaii with four.
First Nations selected the grantees from 108 applications, many of which were prompted by a desire to address food insecurity brought on by the COVID-19 pandemic, said Ethan Gallegos, program officer for GATHER.
Buoyed by a growing interest in food sovereignty across Indian Country, 68 applicants applied for GATHER's 2022-2023 awards. However, less funding for the program means that the organization can only give seven grants in the round, and may halt future grant cycles entirely.
Gallegos said FNDI is seeking future funding for the GATHER grant so it can continue to address projects and programs that would otherwise fall through the cracks with traditional non-Native food philanthropy.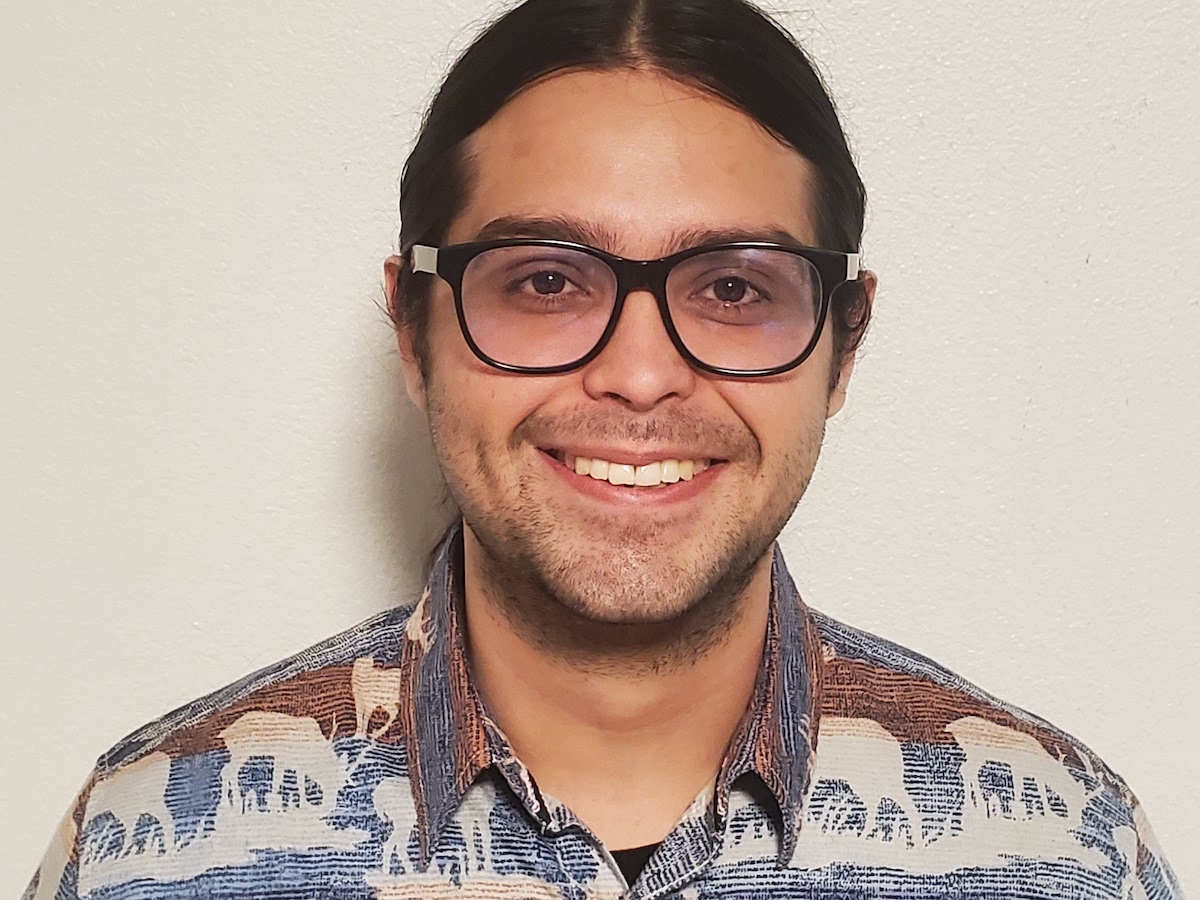 Ethan Gallegos, program officer at First Nations Development Institute. (Courtesy photo)"I want to emphasize the flexibility of the model," Gallegos told Tribal Business News. "We really wanted to create something that was really broad. A lot of these projects would not have been funded without that flexibility, if they were just going under a regular food pantry model. This grant program really helps fund a lot of emergent projects."
The funded programs range from directly supplying traditional foods to communities and building food infrastructure to studies and surveys meant to improve available data on food security and health.
Gallegos said GATHER provided funding for projects that not only addressed food security, but also food sovereignty, including efforts aimed at maintaining food systems entirely under community control.
"As an Indigenous person, I think the line between traditional foodways, religion, community — it's all blurred, and that makes this very much cultural preservation," Gallegos said.
Funding for the program came from the Indigenous People's Fund at Tides Foundation and the Hewlett Foundation via First Nations' California Tribal Fund. The Native American Agriculture Fast-Track Fund allocated funding specifically for Oklahoma-based producers.
The program received 108 applications in the 2021-2022 grant year. First Nations' Director of Native Agriculture and Food Systems Programs A-dae Briones attributed the high interest to tribes' greater focus on food sovereignty prompted by the pandemic.
"We received a high number of very deserving proposals," Briones said in a statement. "Now, the long-term effects of the pandemic have made these projects even more important, and we are honored to invest in their Native-led effectiveness and ingenuity."
First Nations intentionally set broad criteria for the grant as it sought out a wide range of "emerging" projects that would promote food sovereignty in their communities, he said.
"By that, we meant that the project was less than five years old, and that it was helping improve community control of the food system," Gallegos said. "The emphasis on it being broad was very specific. When you're funding something that's emerging, the solution is going to be innovation and not fit into an existing model. It's going to be an innovative model."
Building food sovereignty helps maintain the health of Indigenous people and their traditions, which is often ignored in more standardized, non-Native responses to food insecurity, such as food pantries, Gallegos said.
"A lot of the answers to food insecurity overlook traditions. It's focused on caloric intake and pounds of food delivered," he said. "Food pantries are going to go with shelf-stable foods. They don't have dairy products or protein products. It doesn't take into account nutritional benefit or culture."
Gallegos pointed instead to solutions like the one presented by the Aleutian/Pribilof Islands Association in Anchorage, which received $32,000 to supply Alaska Native communities on those islands with fishing and hunting supplies, or the revitalization of a community garden in Golden Meadow, La. by the United Houma Nation, which received $32,000 in grant funding under the First Nations program.
These solutions often involve enabling communities to help themselves, building more stable food systems to rely on when other sources aren't available, all of which have become important during pandemic-prompted disruptions in standard supply chains.
"I think COVID-19 really highlighted the need for food sovereignty even further," Gallegos said.
A survey by the Native American Agriculture Fund found that 48 percent of the 507 respondents reported food insecurity during the pandemic, according to a prior Tribal Business News report, and that number climbed to 59 percent in households with children under five years old.
As well, food insecurity in general spiked during the pandemic. The food insecure population grew from 35 million people in 2019 to 45 million people in 2020, including 15 million children, according to a March 2021 report from Feeding America.
Climbing food insecurity rates forced tribal leaders to look inward for solutions, Gallegos said.
"There's really only about four major protein processors in the country. When those shut down, everyone was left without a way to get protein for a while," Gallegos said. "Tribal communities saw that as a problem and saw this as a chance to start addressing those issues with the protein supply chain."
Want more news about the $130 billion tribal economy?
Tribal Business News publishes thoroughly reported and well-crafted stories about Native businesses and entrepreneurs, growth and expansion strategies, best practices, economic data, government policy and other relevant business news. Tribal Business News is required reading for tribal council members and leaders of Native businesses, as well as state and federal legislators, policymakers, economic developers, entrepreneurs, bankers, lawyers and anyone interested in doing business in Indian Country.
Sign up for our free newsletter to track Native business and the tribal economy. Or sign up for a premium digital subscription ($99/year or $10/month— cancel anytime) to gain full 24/7/365 access to our business news reporting. Megwetch.