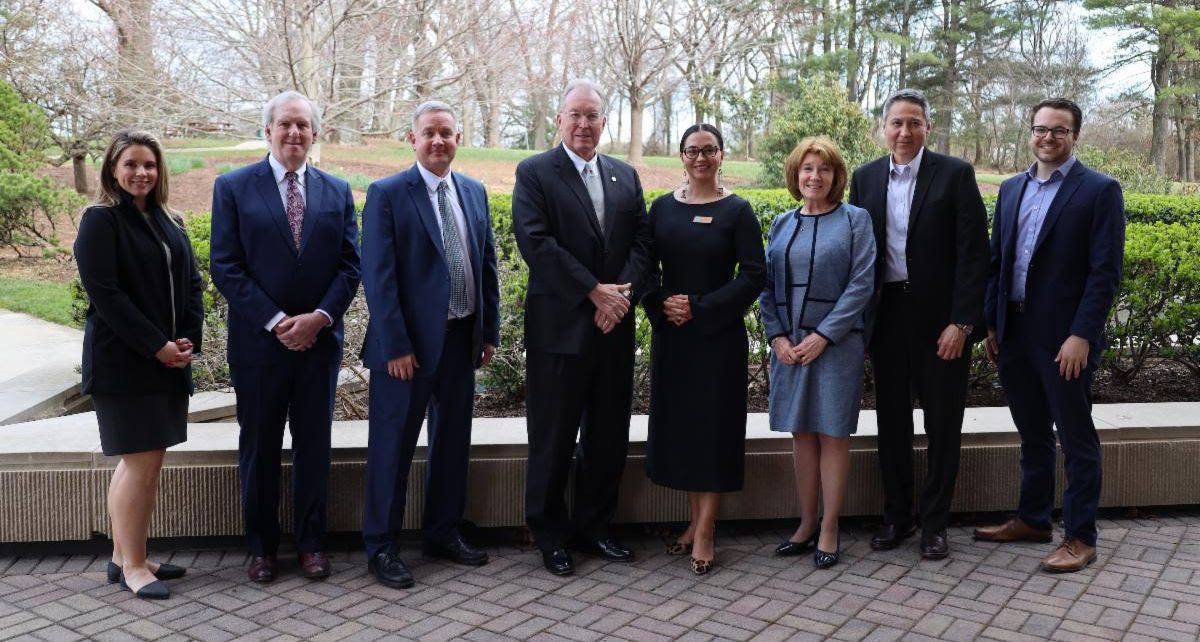 Details

Food/Agriculture
The Farm Credit Administration has pledged to collaborate with the Native American Agriculture Fund in its efforts to improve Native producers' access to credit.
The pledge stemmed from a meeting between both organizations in which FCA Chairman Glen Smith expressed support for NAAF's efforts to launch a new institution that would allow Native producers better access to financing within the Farm Credit System.
"We walked in and they really had open arms. They were really thinking about how best to work with us and understanding what we're trying to do," NAAF CEO Toni Stanger-McLaughlin told Tribal Business News.
In addition to building its own "other financial institution" to join the Farm Credit System, NAAF hopes to work closely with FCA to educate more than 60 current lending institutions already in the system on how best to help Native farmers and ranchers, according to Stanger-McLaughlin.
Never miss the biggest stories and breaking news about the tribal economy. Sign up to get our reporting sent straight to your inbox every Monday morning.
"We want to create pamphlets and guidebooks and trainings on how to work with tribal governments, or how to work on trust or restricted land," said Stanger-McLaughlin, a citizen of the Colville Confederated Tribes.
Another item on the list is tribes' eligibility for loans from the Federal Agricultural Mortgage Corporation, or Farmer Mac. Created in 1988, Farmer Mac serves as a privately funded and federally chartered solution to systemic issues, but Native Americans largely can't take advantage of it.
The issue lies primarily in how loans regarding restricted land are arranged. In the event of foreclosure or default, the Bureau of Indian Affairs "gets the first bite of that pie," which goes against Farmer Mac's charter, Stanger-McLaughlin said.
"They have to be first in line, and the federal government plays that role. We're working with the FCA, who oversees Farmer MAC, to make an exception," Stanger-McLaughlin said. "The way that it's written right now, it doesn't allow tribes to access any of their services."
As a result, Native producers are left without a crucial resource available to other underserved communities, leaving them at a further disadvantage, Stanger-McLaughlin said.
"Farmer Mac is interested in finding resolution as it relates to working with tribes, so they can participate in other aspects of what Farmer Mac provides to anyone else," she said.
As NAAF navigates this budding partnership with the FCA, the application date for its spin-off institution draws closer.
Stanger-McLaughlin anticipates submitting the "other financial institution" application in May alongside Agribank and partner organization Southern Cooperatives/Land Assistance Fund, which is focused on serving the needs of African American farmers.
NAAF is contributing a one-time allocation of $10 million to start the new as-yet-unnamed nonprofit financial institution, along with a $1 million contribution to establish a loan loss reserve. As a member of the Farm Credit System, the OFI will have access to $380 million in low-interest financing.
The institution, which will be incorporated in North Dakota, will remain completely separate from NAAF, with its own leadership and board. Stanger-McLaughlin previously told Tribal Business News that she anticipated the entity would begin soliciting board members and hiring staff this summer.
At least initially, the OFI will engage in participatory lending with four Native community development financial institutions. From there, the OFI's leadership will take over, Stanger-McLaughlin said.
"It really is amazing to think of how far we've come, and again, it's on the heels of (who came) before us. Janie Hipp had met with FCA three years ago, and it's taken us this long to get where we are now," Stanger-McLaughlin said.
She hopes NAAF's work will "open the door" for more minority-focused lenders in the FCS, as well as prompt existing lenders to expand their outreach to disadvantaged producers.
"We're telling all of the other members that we don't want to be the sole provider of Native lending. We're not coming in as competition, we're coming in as support, and we want to make sure our producers can go wherever they want," Stanger-McLaughlin said. "We're opening a door and we hope we're not the last, but we're doing a lot of initial hard work. We're already going to allocate $11 million, and we don't expect tribes or entities to have to do that. We want them to have the chance to use what we're putting forward."
Want more news about the $130 billion tribal economy?
Tribal Business News publishes thoroughly reported and well-crafted stories about Native businesses and entrepreneurs, growth and expansion strategies, best practices, economic data, government policy and other relevant business news. Tribal Business News is required reading for tribal council members and leaders of Native businesses, as well as state and federal legislators, policymakers, economic developers, entrepreneurs, bankers, lawyers and anyone interested in doing business in Indian Country.
Sign up for our free newsletter to track Native business and the tribal economy. Or sign up for a premium digital subscription ($99/year or $10/month— cancel anytime) to gain full 24/7/365 access to our business news reporting. Megwetch.