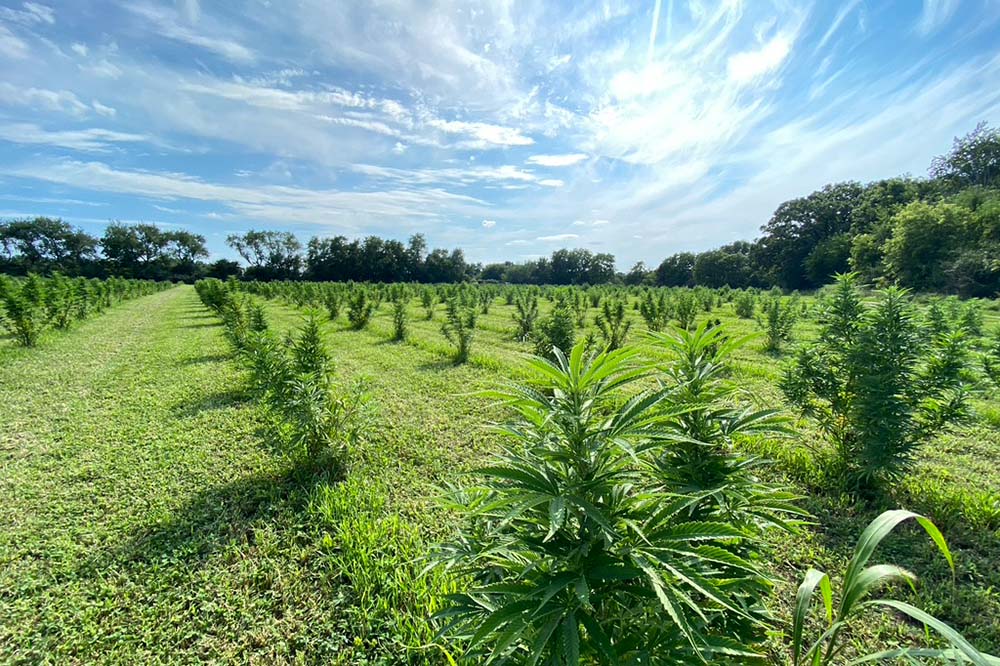 Details

Food | Agriculture
A Native-led cannabis farm has joined a coalition that aims to establish a digital marketplace for sustainably grown hemp and engage underserved populations in the process.
Wisconsin-based cannabis farm Canndigenous is working with project leader Iconoclast Industries LLC, universities, and other hemp businesses to develop the Industrial Hemp for Fiber and Grain project. The project last month was awarded $15 million in funding through the U.S. Department of Agriculture's Climate-Smart Commodities program.
The partnership and resulting marketplace could open a new economic avenue for tribes interested in entering the hemp industry in Wisconsin, said Canndigenous founder Rob Pero, a Bad River Band of the Lake Superior Band of Chippewa tribal member.
Canndigenous came to the project through mutual connections with Iconoclast. The program represents an opportunity to leverage Pero's experience in the cannabis industry, which dates back to Canndigenous' founding in 2018.
"We've always tried to look at cannabis as this big iceberg, and there are so many layers to it," Pero told Tribal Business News. "It's so massive we're only seeing the tip of it right now. This was introduced to me as a way to develop a hemp supply chain in Wisconsin and set an example of what industrial hemp can bring not only to tribal communities but the farming communities at large."
The Industrial Hemp for Fiber and Grain project has three phases: developing a suite of educational materials on how to sustainably grow and monetize hemp, including workforce development and online discovery meetings; gathering data on carbon sequestering through hemp farms; and enrolling those newly trained producers to develop a market for a climate-smart product.
The project will also establish a fiber bank, building up a supply of harvested and processed hemp for other producers to use.
Partners want to help producers develop sustainable practices, study the effects of those practices on the environment, and then provide an outlet for the harvest, establishing new markets or bolstering existing ones in the areas targeted by the pilot program.
Economic instigator
As Pero describes it, hemp is an easy sell environmentally because the plants put 20,000 pounds of carbon back into each acre where it grows. Additionally, hemp will take root regardless of soil quality, making it a good option for tribes who want to build sustainable revenue streams.
"I think this is a very pragmatic, practical play that can be an instant economic instigator for our tribal communities," Pero said. "This could position tribes who use this data and employ these practices to build their own manufacturing and processing facilities, and do it in a really good, eco-friendly, climate-smart way."
Creating pathways for tribes to focus on industrial hemp — cannabis grown for its fiber and seeds — also could avoid onerous regulations surrounding other use of the plant.
The states selected for the pilot program — Florida, New York, Tennessee, Virginia, and Wisconsin — represent a range of cannabis legality: medical cannabis use is legal in Pero's home state of Wisconsin, while New York has a fully legal recreational market.
"Cannabis is the umbrella, and underneath are hemp and marijuana. Hemp, being that this is a farming- and manufacturing-based venture, gets away from the political topics of legalization of marijuana," Pero said. "The hemp sector is massive and shows the potential of cannabis in general. Our tribes need an injection of life into numerous sectors, and this can be one of those."
Tribes that jump into the hemp industry could be positioned to capitalize on a growing market. According to a report from market analyst Grand View Research, the global hemp market was estimated at $4.13 billion in 2021, with an expected compound annual growth rate of 16.8 percent through 2030. Hemp fiber products, such as ones that could be produced from the pilot program's proposed fiber bank, also led the global hemp market last year, per the report.
"There's many impacts from this down the road," Pero said. "I think it's important for people to see there's a roadmap for this, that it can be done. Leading to things that can eventually be bigger is what it's really all about for me. … My goal has always been to be an example of what a tribal member owned business can do. There's a lot of potential here for people. It's really exciting."