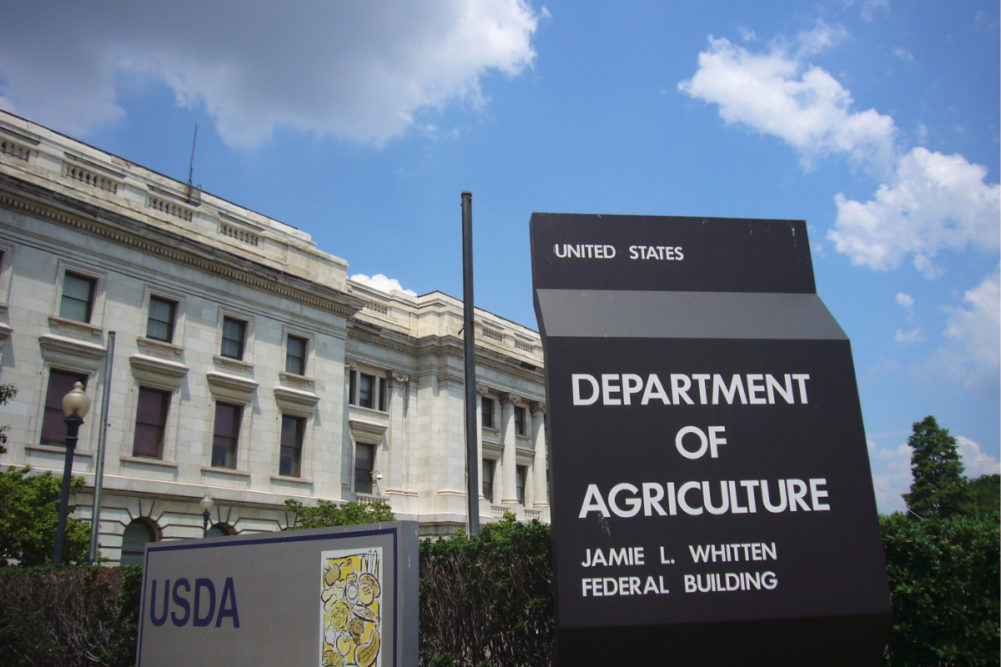 Details

Food | Agriculture
Proposed changes to regulations at the Department of Agriculture could help expand tribal access to technical assistance, per analysis by the Indigenous Food and Agriculture Initiative at the University of Arkansas.
Currently, regulations put forth in the 2018 Farm Bill require the USDA to maintain sub-offices on tribal lands, but without much formal structure or sufficient input from the tribes, per a briefing on the subject published by IFAI.
Never miss the biggest stories and breaking news about the tribal economy. Sign up to get our reporting sent straight to your inbox every Monday morning.
A proposed update to the regulation, crafted by a "review group" within the USDA itself, asserts that tribes should be consulted on how best to implement and maintain sub-offices on their lands. Rural Development, an agency typically underutilized by tribal governments, should be folded into the sub-office regulation, according to an IFAI executive.
"The importance of this regulation is that it provides more of a structure for USDA staff to use when receiving a request from a Tribe for a suboffice and then working with the Tribe to understand its needs, and then to get a sub office established," IFAI Policy and Program Director Kristiana Coutu said. "This departmental regulation also pulls in Rural Development as well – another USDA agency that wasn't contemplated originally."
Currently, USDA sub-offices are often placed without input from the tribal communities they serve, further muddying the waters for tribal producers trying to access USDA programs, such as lending or direct assistance programs, per the briefing document.
Engaging tribes in the decision-making process from the jump could smooth over sub-office implementation and help the office better serve the community where it's located, Coutu explained.
"The intent is to put more structure between the USDA and the tribe to determine the needs, staffing requirements, how it should look, is it in-person, is it virtual," Coutu told Tribal Business News. "There's just many of these parameters that the tribe will help define."
That's going to be a lot of parameters when you account for the country's 574 federallyn recognized tribes, Coutu said. That individualization is necessary to best meet the needs of tribes in vastly differing climates, economic situations, and agricultural development stages.
That's to say nothing of universal barriers to access, like land ownership concerns, access to credit, interagency training, and simple, physical ability to get to the office itself, which could be hours away for some tribal members depending on the reservation.
"Each tribe is going to have their own individual needs and circumstances that they will be applying to this regulation," Coutu said. "While there will be some overlap, there are 574 sovereign nations, each with individual needs and priorities."
Offices have been a primary concern at tribal roundtable meetings and in talks with tribal communities through IFAI, according to the organization's communications director, Mary Belle Zook.
"Through IFAI's experience and outreach, tribal leaders and citizens from all over have voiced their concerns for greater access to USDA programs and technical assistance time and time again," Zook said.
In turn, the new regulation could improve access, usage and adoption of USDA programs for tribal producers in need of resources, Coutu said. That's what technical assistance should be doing for producers: improving their ability to utilize USDA resources allocated to them.
That assistance is "critical" for ensuring USDA resources make it out to the people they're meant to serve, Coutusaid.
"Though many USDA programs are designed for producers, they're not necessarily the easiest thing to navigate. Having knowledge of what programs exist — whether it's a lending program, an NRCS program, or whatever it is — knowing what programs exist is just step 1. That can sometimes be the biggest hurdle," Coutu said. "Step 2 - if a producer fits within the parameters of somebody who can access a specific USDA program, what's the next step in the process? If it's an application, how does someone go about completing that and what information needs to be provided?
"This can be difficult for any producer to navigate, but when you layer on the complexities of Indian Country, it can become even more challenging."