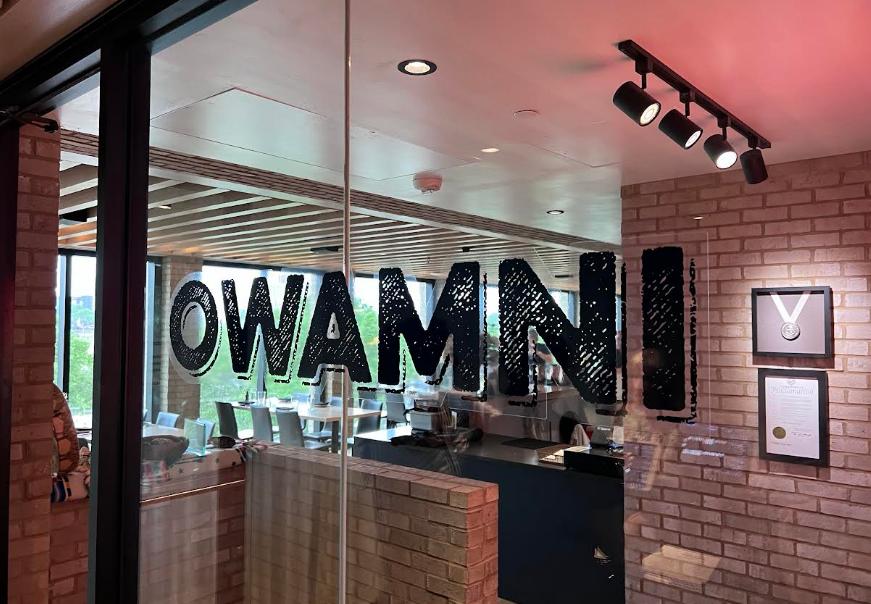 Details

By

Darren Thompson

Food | Agriculture
The North American Traditional Indigenous Food Systems (NATIFS) announced on Friday, September 15, 2023, it has acquired Owamni, the award-winning modern Indigenous full service restaurant in downtown Minneapolis. The James Beard Award-winning restaurant was previously owned by Ghost Dancer, LLC, a company co-owned by Sean Sherman (Oglala Sioux) and Dana Thompson.
Together, Sherman and Thompson branded "The Sioux Chef" and launched NATIFS, the Tatanka Truck food truck and Owamni.
[This story originally appeared in Native News Online and is used with permission.]
"Moving Owamni into the NATIFS family fulfills the original vision, making the longevity of Owamni more possible while focusing on mission over profit," NATIFS founder and executive director Sean Sherman said in a statement. "This acquisition seamlessly integrates into our broader vision, offering new possibilities for guest chef events, exchanges, and the expansion of Owamni into a training center."
NATIFS was founded in 2017 as a non-profit organization and is dedicated to addressing economic and health crises in Indigenous communities by revitalizing Native foodways through education, training, and partnership with Indigenous food providers. NATIFS launched Indigenous Food Lab Market earlier this year in June, in Minneapolis's Midtown Global Market, as an extension of NATIFS' Indigenous Food Labs, which was launched at the same location in 2020.
The Indigenous Food Lab Market is a pilot program, Sherman told Native News Online in June, and efforts to launch similar markets in various regions throughout the country are on the horizon. The market showcases packaged food products from Indigenous vendors and features a hot food bar, grab-and-go food items, and an education studio that provides training and education of how to prepare, and cook, Indigenous foods.
Together with the Indigenous Food Lab, the Indigenous Food Labs Market, the Tatanka Truck (a food truck launched in 2015 and is now parked outside Owamni that serves Indigenous foods from local Indigenous ingredients), and now Owamni, Sherman intends to continue to address economic and health crises in Indigenous communities by revitalizing Native foodways.
Never miss the biggest stories and breaking news about the tribal economy. Sign up to get our reporting sent straight to your inbox every Monday morning.
"By multiplying Indigenous food opportunities, we can drive direct economic development benefits and improve access to nutritious foods in communities disproportionately affected by food-related health disparities," Sherman said. "Owamni already uses many Indigenous-produced foods, so we can continue to build opportunities for Indigenous food-related enterprises to thrive."
Owamni made its debut in 2021, in the midst of the COVID-19 pandemic, and earned "Best New Restaurant in America" by the James Beard Foundation in 2022. It is the first Indigenous restaurant, led by the Oglala Lakota Chef Sherman, to receive the acknowledgement. A year after Owamni opened, the State of Minnesota declared July 19 as "Owamni Day" on the restaurant's first year anniversary in 2022.
Owamni was previously a for-profit company, the Sioux Chef, run by Sherman and Dana Thompson; the pair also co-founded NATIFS. With the acquisition, Owamni becomes a non-profit, full-service all Indigenous restaurant that serves food with ingredients harvested by Indigenous people from the Western hemisphere.
Revenue generated by the restaurant will directly support programs that benefit Native people and communities. In total, operations belonging to Sherman now employ more than 130 people, with the majority identifying as Indigenous.