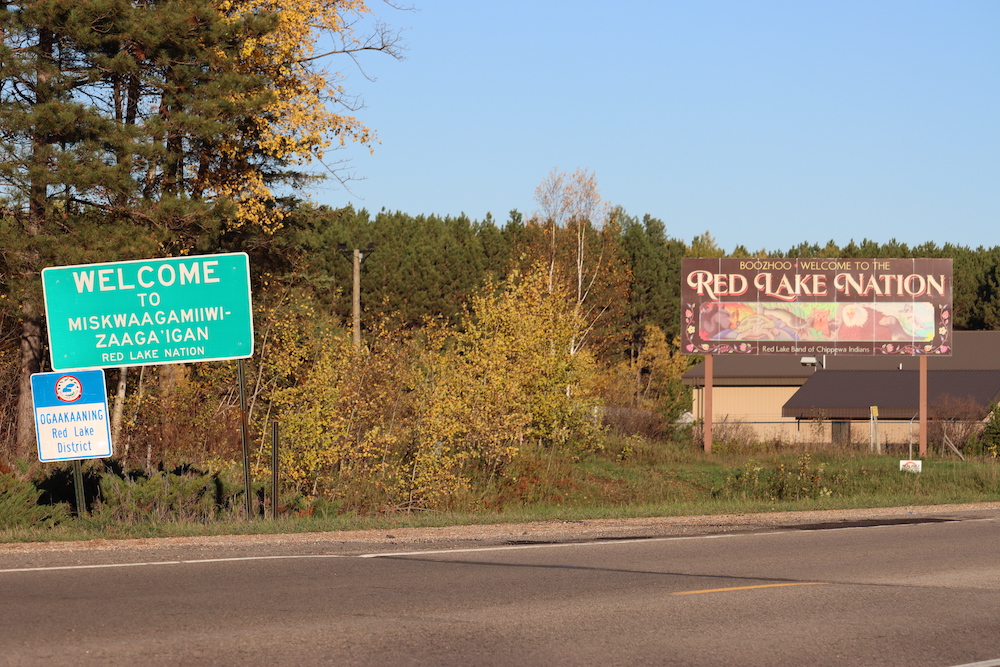 Details

By

Darren Thompson

Sovereignty
The Red Lake Nation's tribal council voted on Tuesday to legalize recreational marijuana on the reservation and plans to begin selling it to tribal and non-tribal members on August 1.
The tribe's medical marijuana dispensary, NativeCare, announced on Facebook that it will begin selling recreational marijuana products to adults older than 21 years. The decision would make Native Care the first dispensary to sell recreational cannabis in the state of Minnesota. Other recreational marijuana sales in Minnesota aren't expected for another year or more.
[This story originally appeared in our Native News Online affiliate.]
On May 30, Minn. Governor Tim Walz signed a bill that legalized adult-use cannabis in the state and established a new Office of Cannabis Management to regulate the new industry. On August 1, Minnesota will become the 23rd state in the U.S. to legalize recreational marijuana. Under the new law, adult consumers can possess up to 2 ounces of cannabis flower, 8 grams of concentrate and 800 milligrams of edible product.
"Throughout our time in office, Governor Walz and I have been committed to building strong government-to-government relationships with the eleven Tribal Nations within Minnesota," Minnesota Lieutenant Governor Peggy Flanagan, a White Earth Ojibwe tribal citizen, wrote in a statement to Native News Online. "The law Governor Walz signed to legalize adult-use cannabis is one of the strongest in the nation in honoring the sovereignty of Tribal Nations like Red Lake Nation to make decisions on the sale of adult-use and medical cannabis."
Although recreational marijuana will become legal in the state on Aug. 1, dispensaries are not expected to open for another 12 to 18 months because a dispensary licensing system needs to be established. The Star Tribune reported that retail sales in Minnesota are not expected to start until January 2025.
Never miss the biggest stories and breaking news about the tribal economy. Sign up to get our reporting sent straight to your inbox every Monday morning.
The Minnesota Department of Revenue predicts that recreational marijuana sales could generate about $111 million in annual tax revenue for the state and roughly $17 million for local governments by fiscal year 2027. The tax revenue estimates do not reflect cannabis sales made in Indian Country by the state's tribal government-licensed businesses.
Minnesota's medical cannabis program only allows oils, pills, liquids, or vaporized forms. Red Lake's medical program is more expansive than the state's medical marijuana program because it allows cannabis flower. It is the only tribe in the state that has a medical marijuana program.
Although Red Lake voted to create its own medical program in 2020, sales and possession of alcohol continued to be prohibited. The arrangement is similar to the tribal regulatory setup of the Oglala Sioux Tribe, which bans alcohol but permits marijuana.
"We can provide a tested product, that is highly regulated, that is available to community members as well as others, and really break down barriers for people who intend to use cannabis," Samuel Strong, the tribal secretary for the Red Lake Nation, told a local television outlet.
Strong told KSTP-TV that the new recreational marijuana sales will create more jobs and serve as an "economic development and social venture" for the community. A portion of the profits from marijuana sales will be used to address the opioid crisis.
Native News reached out to Red Lake Nation and Native Care, but had not heard back as of publication time.