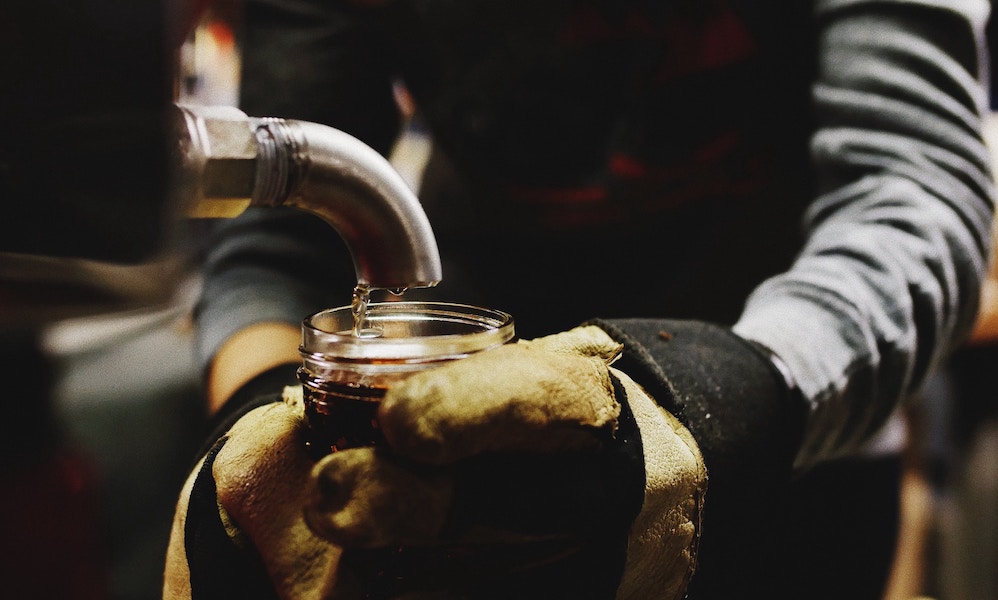 Details

Food | Agriculture
The US Department of Agriculture's Agricultural Marketing Service (AMS) announced $15 million in 22 grant projects in support of the maple syrup industry across the country.
The funding will be delivered through three such programs, Acer Access and Development Program (Acer), the Federal State Marketing Improvement Program (FSMIP), and the Micro-Grants for Food Security Program (MGFSP).
Through the Acer program, AMS plans to support projects that expand awareness of the maple syrup industry, or that provide resources to maple syrup producers. Among Acer's 13 projects, the program awarded $479,287 to the Grand Traverse Band of Ottawa and Chippewa Indians for support of their "sugar bush" maple syrup production, which utilizes stands of closely grown maple trees.
Never miss the biggest stories and breaking news about the tribal economy. Sign up to get our reporting sent straight to your inbox every Monday morning.
Modern circumstances have stifled sugar bush maple syrup production, per a project summary published by the Agricultural Marketing Service. The Acer project award will help the Michigan-based Grand Traverse Band put on community events surrounding sugar bush activities, helping to highlight the tribe's practices and Michigan's maple syrup industry. The tribe will put on, at minimum, 10 such events a year for the duration of the grant.
"This project will help both the tribal community and those in the Grand Traverse region to connect with these traditional practices," the summary reads. "These events, open to the public, will bring in outside vendors to teach people about the modern maple syrup industry in Michigan, and highlight industry leaders in sustainability, cultural engagement, and education."
While FSMIP funds were solely allocated to state-aligned entities, roughly $3.6 million went to the Alaska Division of Agriculture under the MGFSP program. Sub-grants through that program, meant to support food security in the region, will be available to tribes or tribal organizations. Individual awards will go toward areas where the Supplemental Nutrition Assistance Program, or SNAP, data indicates highest food insecurity (a program traditionally overutilized by Native communities, proportionally speaking, per a story from Prism Reports.)
That could be a boon, given tribes' historic grappling with food security issues made worse by COVID-era supply disruptions, per prior Tribal Business News reporting.
"USDA's investment in these grant programs will not only benefit local and regional producers, but also improve access to locally sourced food for underserved communities," said USDA Under Secretary for Marketing and Regulatory Programs Jenny Lester Moffitt in a statement. "We look forward to seeing the positive impacts these projects will have on the U.S. food and agricultural industry."