President Joe Biden's nominee Patrice H. Kunesh for Commissioner of the Administration for Native Americans (ANA) was confirmed by the U.S. Senate on Wednesday, March 8, 2023 by a 57-35 vote.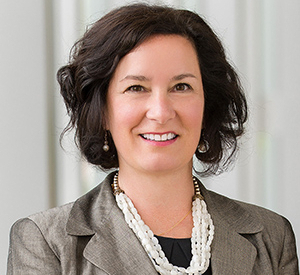 The ANA is a program office within the United States Department of Health and Human Services. ANA works to promote self-sufficiency and economic opportunity for Native Americans by providing funding for community-based projects, training, and technical assistance to eligible Tribal Nations and Native organizations.
Kunesh, a Standing Rock Lakota descendant, is an attorney and policy advocate who has led a career in public service at tribal, state, and federal levels.
After the Senate vote, the chairman and vice chair of the U.S. Senate Committee on Indian Affairs made comments on Kunesh's confirmation in a statement:
"Ms. Kunesh's previous federal service at the Departments of the Interior and Agriculture, extensive experience in Indian Affairs, and demonstrated leadership for Native communities across the country make clear that she has what it takes to succeed in her new role as Commissioner," Chairman Brian Schatz (D-HI) said. "I look forward to our work together to support American Indian, Alaska Native, Native Hawaiian, and Pacific Islander communities."
"Yesterday, the U.S. Senate confirmed Patrice H. Kunesh to be the Commissioner of the Administration for Native Americans under the U.S. Department of Health and Human Services. When Ms. Kunesh was nominated last Congress, I had the opportunity to meet with her and discuss her vision and goals for ANA. She is committed to doing her upmost to help American Indian, Alaska Native, and Native Hawaiian communities. And with her broad experience serving Indian country, she is prepared to lead the agency. I look forward to working with Ms. Kunesh as she assumes her new role," Vice Chair Lisa Murkowski (R-AK) said.
Kunesh's nomination had been stalled in the Senate since last June when she was nominated by President Biden. Earlier this week the National Congress of American Indians (NCAI) and USET SPF called for the Senate to confirm Kunesh in press releases.
"Patrice understands that investing in tribal communities is essential to helping them achieve self-sufficiency and prosperity," Fawn Sharp, president of the National Congress of American Indians said in the press release. "Her commitment to Native language preservation, social and economic development, and understanding of how best to use federal funds will be valuable if confirmed to this important role."
"Patrice is a well-known advocate for the rebuilding of Tribal Nations and our economies," said USET SPF President, Chief Kirk Francis in a press release. "From her establishment of the Center for Indian Country Development to her service as Deputy Solicitor, to her extensive legal career, she has worked tirelessly to advance Tribal self-governance and economic development in Indian Country.