TSALIE, Ariz — Diné College will begin offering a new Bachelors in Fine Arts degree with an emphasis in creative writing in its fall 2021 semester.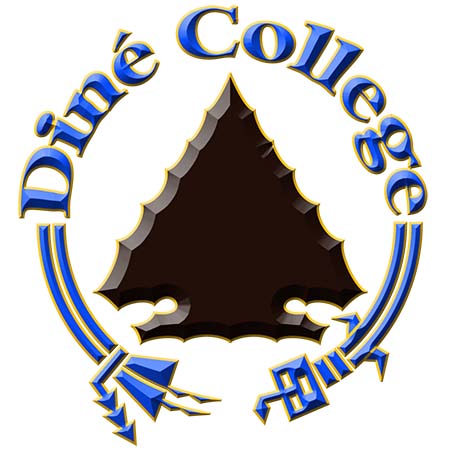 The degree curriculum includes workshop courses in fiction, poetry, and creative nonfiction. Students will also have the opportunity to take classes on Diné storytelling. By the time they've completed the program, graduates will have a substantial body of work and stand prepared for a master's degree elsewhere.
The program at Diné College, a four-year tribal college on the Navajo reservation with campuses in Arizona and New Mexico, intends to re-center Native writers in telling Native stories, giving students the tools to communicate the way they want to communicate, said creative writing professor Matthew Jake Skeets (Diné).
"It's not only an evaluation and study of storytelling, it's learning how to shape stories of your own," Skeets said. "One of the most exciting things about this program is being able to shape narratives and give our students the tools to do that."
The program should also help kickstart budding novelists, essayists, and poets, but also careers in arts administration, marketing and communications, and even video game design, Skeets said.
"That's a question we talked about a lot when we were thinking through this program. This has been many years in the making, and one of the big things we've discussed: What is life like after you graduate with a bachelor's in fine arts?" Skeets said. "Right now, the career flow for creative writers is very flexible."
According to the U.S. Bureau of Labor Statistics, the median income for writers and authors is $63,200 annually for careers ranging from bloggers to speechwriters to public relations specialists. Meanwhile, jobs associated with communications and marketing have a median income of $135,900 per year and are growing at a rate of 6 percent.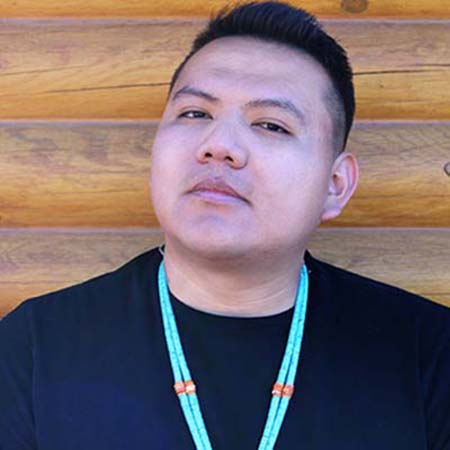 Matthew Jake Skeets (Diné)"These are new fields for students to think about and aspire to," Skeets said. "A lot of people generally think about STEM fields, but arts degrees show us an entirely new possibility of career professions."
Skeets said another goal of the program was to get Native Americans into these fields where Native representation is traditionally low.
Jobs database Zippia.com notes that less than 0.2 percent of high-level marketing positions go to Native American employees. According to the most recent U.S. Census data, less than a fraction of 1 percent of Native Americans make a living as writers.
Newer creative fields such as video game writing and design show a similar dearth of Native representation, according to prior reporting by Tribal Business News.
"I feel like Native representation is less than ideal," Skeets said. "There are not a lot of Native people existing in these fields as it exists right now."
To that end, Skeets said he and the rest of Diné's creative writing faculty hope to continue Diné's tradition as a gathering place for Navajo and other Native writers.
"There's already a history of Native writers really shaping American literature," Skeets said. "Here at Diné College, there's a similar story. It became a hub for Diné writers, and the press also published many, many important titles in Native and Diné literature.
"It's nothing new' it's been a long time coming."
The new program is especially important considering the role of storytelling in so many Native traditions, Skeets added.
"Storytelling is such a crucial part of all our existences. If we think about the continued survival of Native people, storytelling is always at the foundation of those narratives," Skeets said. "Indigenous families across the country rely on storytelling to endure things that exist on reservations and in urban Native populations."
Ultimately, Native Americans should be telling Native American stories, Skeets said, and the Diné College creative writing program aims to support that.
"For us here at Diné College, we were really interested in reshaping a narrative in regards to Native people, or specifically Diné people," he said. "There's been literature about Native people and we're really interested in shaping our own narratives (and creating) literature by Native people."