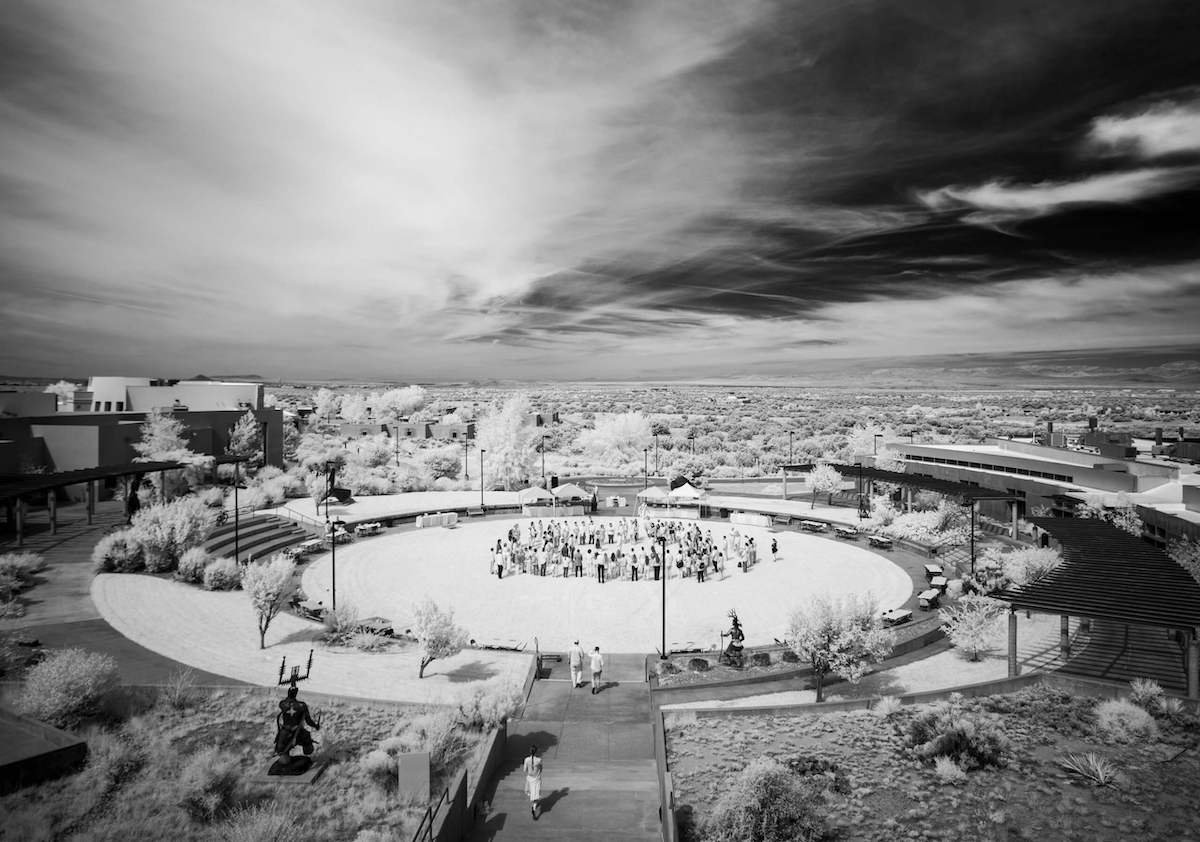 Details

Higher Education
SANTA FE, N.M. — Traditional management courses often teach aspiring leaders how to keep their employees in line and pursue financial results. While those qualities may fit with the expectations of Corporate America, they fail to address Indigenous perspectives on leadership, which can lead to friction when traditionally trained executives take administrative positions at Native American museums, art programs and cultural centers.
That's according to Dr. Jessie Ryker-Crawford, professor at Santa Fe, N.M.-based Institute of American Indian Arts.
"When people go into tribal museums or tribal arts organizations, they're seeing that administrative techniques that are mainstream are not always working for the best for the community," Ryker-Crawford told Tribal Business News. "We hear it over and over again how much a different kind of administrator needs to be out there."
Training students to center their leadership techniques in their heritage, and by extension the communities they serve, can help reduce that friction, which is where IAIA's new Master in Fine Arts in Cultural Administration program comes in.
The public land grant college aims to build on its undergraduate museum studies program and offer prospective students an Indigenous perspective on leadership and administration. Ryker-Crawford currently serves as the interim director of the new MFA program.
"I think our students are looking for techniques of community involvement and community outreach, and input and buy-in, and learning how to be an administrator by first listening to what the needs are and then organically building projects together that will help those needs," Ryker-Crawford said. "We're here to help them do it. We know how to do it, we know how to support our constituents, and we're going to share those techniques with our students."
The program comprises two tracks: one focusing on tribal museum and cultural center administration, and another focusing on arts administration. The two-year degree uses a "low residency" model in which students complete all course work online, but are expected to attend two week-long residencies during the summer of each year.
During those residencies, students attend workshops and "build a rapport with their cohorts, faculty, and visiting professionals in the field," according to IAIA.
The overarching coursework aims to teach students collaboration and research techniques and help them build a relationship with a host community or institution. (IAIA notes that internships are available in the event a student doesn't have a host in mind.) By the end of the program, that relationship should help the student produce a thesis.
"The goal is to absolutely integrate community involvement and vision," Ryker-Crawford said. "In our program, (that philosophy) is integrated into all our classes. We give students time to work directly with their community and get credit as they do it."
Growing industry opportunities
Ryker-Crawford said the program could help address a chronic lack of Native representation in arts administration positions. To that end, a report by career tracker Zippia.com notes that Native Americans hold roughly 0.3 percent of arts administration positions.
"We know that there are very few administrators within all museums of color, but there are even fewer Native American administrators in our cultural centers and museums," Ryker-Crawford said. "A lot of us have to step into that space. There's a dire need for people who understand the culture and language and history. Those people come from the community, whether those people have a background in administration or not."
Indeed, many of the prospective participants in the MFA in Cultural Administration program might already be serving as administrators, Ryker-Crawford noted.
"A lot of our potential students already hold positions in those places, but they feel like they need to learn more," she said. "There are a lot of hurdles that have to be overcome for these institutions to even survive, much less to expand and grow."
As Native American communities begin to recover from the COVID-19 pandemic, many tribes are paying attention to their cultural institutions and funding new museums and cultural centers, as Tribal Business News previously reported.
Cultural centers in particular have proven a popular way to recapture a slowly recovering cultural tourism market, according to American Indian Alaska Native Tourism Association CEO Sherry Rupert.
"(A)uthentic visitor experiences are exceptionally popular with travelers, who not only pay admission fees but also spend their discretionary visitor dollars on ancillary experiences like food and beverage, optional tours and educational programs, and of course, handcrafted artworks in the gift shops," Rupert said in a prior report from Tribal Business News. "Not only do these visitor dollars support jobs, but they do so in a way that allows tribes to tell their own stories while also perpetuating culture for future generations."
According to Ryker-Crawford, the MFA in Cultural Administration should help provide leaders for that growing industry.
"We understand that the mainstream administration programs don't always reflect the needs that tribes have as far as not just economic value of the community, but also the cultural value," Ryker-Crawford said. "We hope that our program will support students on one more level. That is, we are focused upon community involvement, leadership driven by tribal needs, tribal vision, and overall community support."
In the time since the program's official approval by the Higher Learning Commission and subsequent announcement, IAIA has received a whirlwind of interest and praise, which proves the need for an Indigenous perspective on leadership and administration, she said.
"There's a lot that is on the shoulders of this program. The need is so great, and the want for it is so great," Ryker-Crawford said. "I think we are going to make a great difference for generations to come."