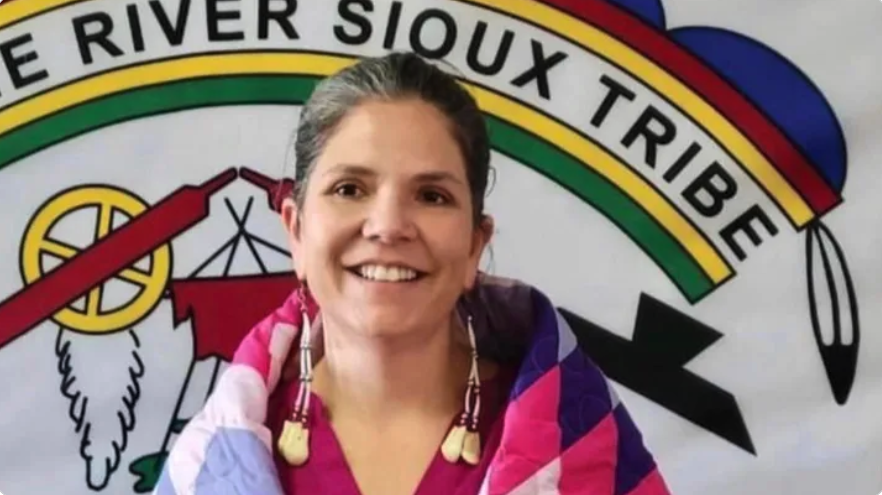 Details

By

Tribal Business News Staff

Policy and Law
A Lakota lawyer who fought for Indigenous rights and advocated for tribes has died from undisclosed causes.
Nicole "Nikki" Elise Ducheneaux, 44, passed away on July 14, according to an announcement last week. A founding partner of the Omaha-based Big Fire Law and Policy Group, Ducheneaux was "a devoted advocate, mentor, friend, and mother, who worked tirelessly in the service of Indian Country to protect indigenous interests," according to a social media post by the firm last week.
Ducheneaux was a member of the Cheyenne River Sioux Tribe, and a first-generation descendant of the Confederated Salish and Kootenai Tribes of the Flathead Reservation. She started her legal career as public defender in Montana, before moving on in 2012 to what her firm called "her true calling: serving Indian Country as a formidable and innovative litigator."
Never miss the biggest stories and breaking news about the tribal economy. Sign up to get our reporting sent straight to your inbox every Monday morning.
As a litigation attorney at the Omaha-based Fredericks, Peebles and Morgan law firm and, later, Big Fire Law, Ducheneaux advocated for tribes and tribal entities in courts across the United States, including state, tribal, and federal courts, and appellate courts of all varieties, including the United States Supreme Court. She co-founded Big Fire in 2019 as an equity partner, serving as head of litigation for the firm. Among many clients over the years, she represented the Cheyenne River Sioux Tribe in its fight against the Dakota Access Pipeline.
In the social media post, the Big Fire Law firm wrote: "Nikki was a staunch advocate, friend, partner, and mother. While she was known for aggressively representing her clients' interests, she also championed young Native lawyers by providing mentorship and guidance to the next generation. Nikki loved working for her people and fighting the U.S. Government to preserve and protect treaty and tribal rights.
"Words cannot express how truly and deeply missed Nikki will be by all of those who knew her. Indian Country—and the world—has lost a brilliant and irreplaceable light."
An online fundraiser has been started to help provide financial support for Ducheneaux's family and to establish a memorial scholarship.
She is survived by her wonderful children, Sidney Moenning, Esther Moenning, and Reneé Ducheneaux; her loving parents Franklin and Ernestine Ducheneaux; and her beloved siblings, Patricia Jollie, Pamela Herring, Joan Doring, Frank Ducheneaux, and Christopher Ducheneaux along with more uncles, aunts, and cousins than can be remembered.