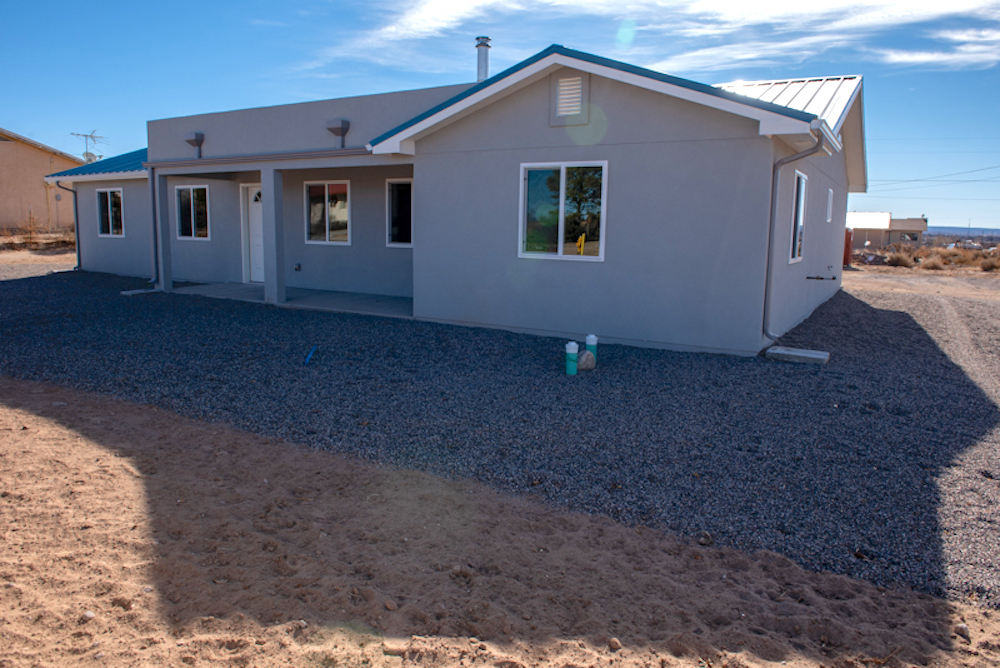 Details

By

Mark Fogarty

Real Estate
A few years back, the Federal Housing Finance Agency gave agencies Freddie Mac and Fannie Mae a "duty to serve" American Indian homeowners on their reservations.
Judging by the lack of mortgages they have bought to date on trust land, their understanding of that "duty" seems to be a relative concept.
The FHFA, which regulates Fannie and Freddie, in 2016 tasked the two agencies to increase conventional (non-government) mortgage lending in Indian areas. Freddie Mac, a $2 trillion asset behemoth, reported to FHFA it had bought no conventional Indian homeland mortgages in the past three years. (It did, though, buy two government Indian mortgages.) Fannie Mae, even bigger than Freddie with $3.5 trillion in assets, also reported buying none.
The job of these giant mortgage agencies is to buy mortgages from lenders, creating a secondary market to give them additional money to write more loans.
Fannie and Freddie touted their outreach efforts and counseling programs in their reports to the regulator, but when it comes to where the rubber meets the road — buying mortgages — they seem to be burning no rubber.
Never miss the biggest stories and breaking news about the tribal economy. Sign up to get our reporting sent straight to your inbox every Monday morning.
"Lenders delivered two HUD Section 184 loans to us between 2018 and 2020 and zero conventional mortgage loans made to members of federally recognized tribes in tribal areas between 2016 and 2020. Therefore, our baseline is zero," Freddie admitted in its 2022-2024 Duty to Serve Plan.
Freddie does not plan to start purchasing Indian area mortgages until 2024, when it has set a target of purchasing between 15 and 50 loans.
The agency is quick to qualify even these modest goals.
"Projected volume does not take into account potential market reactions to the interest rate environment, the coronavirus pandemic, or other market disruption," according to the report. Its goals "will be a challenge, given that the product will be new to the market and many of the lenders will be new entrants to the conventional secondary market. The learning curve will be steep."
Qualifying this even farther, Freddie noted in that report: "Our target also does not factor in the possibility of slower-than-expected product adoption. Lenders' business priorities and the complexities of their internal processes affect the rate of adopting new or updated mortgage offerings, even when lenders understand the value of offerings and are anxious to incorporate them into their businesses. The speed to market depends on priorities as well as the need for resources, systems updates, new internal policies, and training."
Meanwhile, Fannie Mae's 2022-2024 report to FHFA did not even set a target date for purchasing mortgages in Indian areas. In 2023, it will "conduct a market analysis to determine whether including a loan purchase target in 2024 is feasible. If deemed feasible, (it will) work with internal and external business partners to determine an impactful and appropriate loan purchase target."
The agencies didn't always treat the task of making mortgages on tribal homelands as if they were formidably unlikely. For instance, Fannie Mae finalized a memorandum of understanding (MOU) with the Navajo Nation to develop a secondary market there in 1996.
At a recent "listening session" on the duty to serve reports sponsored by FHFA, Steven Barbier, relationship manager for the western region of NeighborWorks America, recited some of the history of mortgage outreach to Indian Country in the 1990s. That included two "One Stop Shop" mortgage operations set up in South Dakota and New Mexico.
Barbier stated that after the historic MOU with the Navajo Nation, 40 tribes signed similar agreements with the agency to bring mortgage lending to their homelands. Most of these, however, have lapsed, and he said he knew of just four in existence today: at Bay Mills Indian Community and Sault Ste. Marie Tribes of Chippewa Indians in Michigan, and the Acoma and Santa Ana Pueblos of New Mexico.
"Conventional loans offer greater housing choice and in many cases can be processed more quickly than government-backed loans," he said. "Native people wishing to own a home in their community should have the same access to home loans as any other American living on fee simple land."
The agencies also detailed their planned outreach to Indian Country. Freddie, for instance, listed these goals for 2022 and 2023:
Develop product enhancements that support financing for members of a federally recognized tribe in a tribal area and publish the policy update in its Single-Family Seller/Servicer Guide.
Develop an appraisal curriculum to support property valuations for homes in tribal areas.
Participate in the inaugural Rural Housing Innovation Summit, being coordinated by one of its nonprofit partners to promote and support housing for Native populations living in tribal areas.
Create tutorials and training materials that include best practices to help lenders navigate the unique aspects of the lending process in tribal areas.
Publicize product enhancements by posting product information and resources on Freddie Mac's website, hosting at least four webinars, and publishing articles to Freddie Mac's Single-Family News and Insights web pages.
Collaborate with at least two existing nonprofit partners that offer technical assistance to tribes and the lending community to engage with potential lending partners, tribal leadership and Tribally-Designated Housing Entities to socialize conventional mortgage offerings and disseminate training materials and resources.
For Fannie Mae, planned outreach included providing technical assistance working with Native community development financial institutions (CDFIs) to develop a secondary market.
"Under the Duty to Serve 2018 – 2021 Plan, Fannie Mae provided technical assistance to multiple Native CDFIs and tribal entities to enhance their mortgage-lending capacity," the organization said in its report.
"Most recently, in partnership with Oweesta Corp., a Native CDFI Intermediary, the Native CDFI Mortgage Lending Cohort was created to address the lack of traditional mortgage lenders. These Native CDFIs will work to advance their mortgage-lending capabilities with the intent of becoming mortgage brokers capable of working in the secondary market."
In 2022-2024, Fannie Mae plans to expand its work with Oweesta Corp. to provide homebuyer education to increase the numbers of potential homeowners in Indian Country.