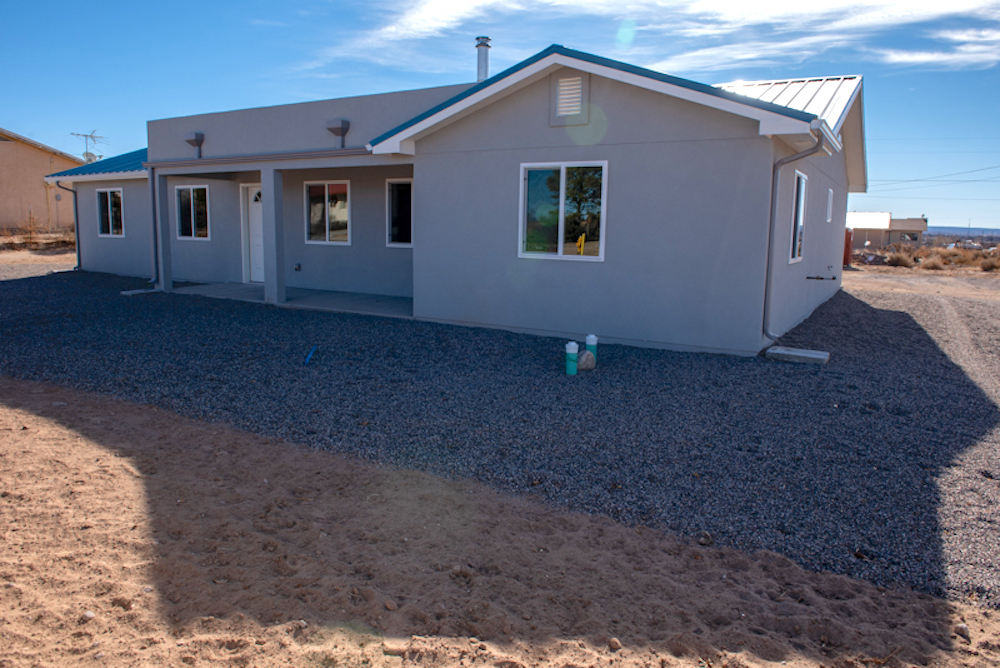 Details

By

Mark Fogarty

Real Estate
After many years of stagnant funding that's caused buying power to diminish because of inflation, federal Native American housing allocations have increased in the past couple of years.
But with the skyrocketing inflation of the past two years and the ground that needs to be made up from the level funding era, more remains to be done, Native housing advocates say.
The president's 2023 fiscal year budget allocates $1 billion for Native housing under the Native American Housing Assistance and Self Determination Act (NAHASDA), up from $825 million in 2021 and 2022. However, the proposed 21 percent increase in the president's budget is only the opening volley of the appropriations process, not the final word.
"Tribal housing got some specific funds in the COVID packages as well," said Anthony Walters, executive director of the National American Indian Housing Council.
Walters added that "tribes are definitely not seeing the gains we need to be seeing," but they "are also very happy for the increases these past two years."
Never miss the biggest stories and breaking news about the tribal economy. Sign up to get our reporting sent straight to your inbox every Monday morning.
Even if the housing allocation percentage gain manages to stay above nominal inflation rates, Indian housing still has a lot of ground to make up. The Congressional Research Service (CRS) found that between 2003 and 2015 (NAHASDA was approved in 1996), funding for the Indian Housing Block Grant (IHBG) fund was at $650 million or less in all but one of those years.
The $1 billion number is a total for several different housing programs. According to the Department of Housing and Urban Development, $772 million is for IHBG — the latest program — while $150 million funds an IHBG add-on competitive grant, $70 million goes for the Indian portion of the Community Development Block Grant program, $7 million is going toward training and technical assistance, and $1 million is for the NAHASDA Title VI loan program. Tribes also have $16,000 in carryover housing money from last year.
The I-CDBG and the Title VI project loans can be good adjuncts to tribal homebuilding programs as they can be used to fund the necessary infrastructure to support the housing, something that is often lacking in Indian Country.
The erosion of NAHASDA's buying power can be seen in CRS data from 2012 to 2014. The number of units built fell from over 2,000 in the 2012 fiscal year to fewer than 1,000 in the 2014 fiscal year. In addition, rehabbed units fell as well.
Moreover, HUD has detailed even further erosion since then: "In 2021, IHBG funds were used to build or acquire almost 350 affordable housing units and substantially rehabilitate over 3,300 units. Since the inception of the IHBG program, IHBG funds have been used to build or acquire almost 41,500 affordable housing units and rehabilitate more than 105,000 units."
The competitive funding added in the last several years is intended to boost new construction. According to HUD: "Since December 2019, HUD has awarded a total of $300 million to 76 Indian Tribes and TDHEs to construct approximately 1,550 new housing units and encourage economic opportunities in distressed communities."
According to Walters, what is still needed is "a simple catch-up with inflation from original NAHASDA funding, which would be almost $1.1 billion for the IHBG fund alone."
"We have started to shift our ask though to focus on the tribal investment as a share of the full HUD budget," Walters said. "Around 2000-2001, NAHASDA funds were about 2.5 percent of the total HUD budget, but that has fallen to just over 1 percent today, as NAHASDA has stayed fairly level-funded, but the rest of HUD funding has nearly tripled over the last 20 years."
Background on NAHASDA
Back in 1996, when it was passed on the last day of the legislative season, NAHASDA was a significant improvement over the way HUD had funded Native housing. It replaced several hidebound HUD programs (such as Mutual Help) with block grants that tribal housing entities could use at their discretion. (The "Self Determination" in the title of NAHASDA was a significant acknowledgment of tribal sovereignty).
The money was parceled out through a formula based on many factors, including the size of the tribe. (To that end, the Navajo Nation received the biggest allocation, while small tribes might only qualify for amounts too small to drive a homebuilding program).
Congress also wanted tribes to "leverage" their NAHASDA money, using it to bring in outside capital to give tribes more bang for their NAHASDA buck. Examples might include getting money from the Affordable Housing Program of the Federal Home Loan Bank System.
Also, the money had two components: Part of it was to maintain the existing housing stock the tribes still had through the 1937 Housing Act, with the rest going for new or rehabbed housing.
With the continual partisanship in Congress, sometimes budgets are never finalized, and programs are funded through a continuing resolution. HUD says this year's presidential budget adds up to $150 million more than was in the continuing resolution for 2022.
HUD in 2017 published a report that said there was an immediate need for 68,000 new homes in Indian Country. That number may well have increased substantially over the past five years.