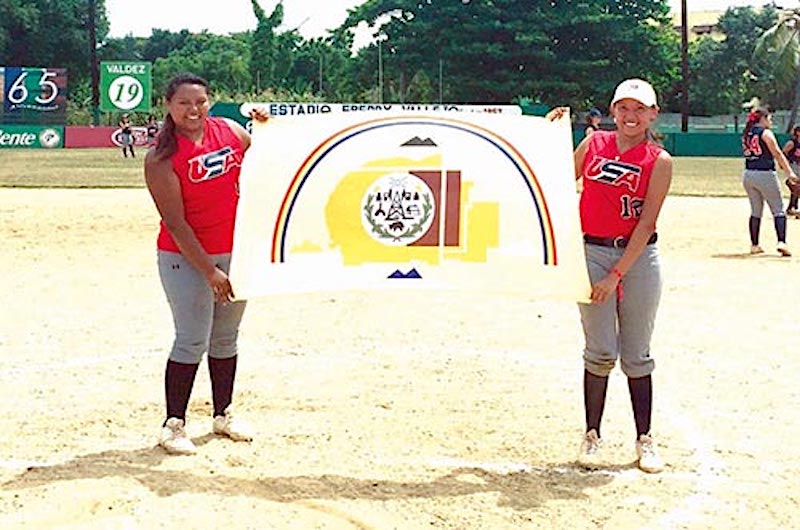 Details

By

Mark Fogarty

Real Estate
It's hard to forget a name like Courage.
I met Courage Todachine a quarter of a century ago when I visited one of the first homes on the Navajo Nation to receive a mortgage from a private lender. It was a big, sturdy house on the side of a hill in Fort Defiance, Ariz., not far from the Navajo capital of Window Rock. The house was notable for being the only one on that hill — the only house for a half mile, in fact.
The home, financed by Norwest Mortgage if memory serves, just as Norwest was merging with Wells Fargo Bank, was owned by a rancher named Ray Watchman. He graciously allowed me to visit and chat for a while. The thing I remember from our conversation is that he said his cows would come up to the house to lick the windows. For the condensation, I'm sure, but I'll bet those cows had never seen a house before.
Before I left, a curious toddler in diapers came into the room. This was Courage, Ray's one-year-old granddaughter. Although I have never seen her again, I have from time to time wondered how living in that house turned out for the baby with the strong name.
Now that my time in journalism grows near to an end, I wanted to follow up on her story.
The common wisdom posits that growing up in a decent home — along with, of course, a supportive family — is a predictor for a stable and successful life. Courage could be a case in point, an example of why lenders, homebuilders, realtors, closing attorneys, title agents and secondary market agencies should keep trying to develop a mortgage industry on reservations despite all the difficulties of doing so.
A young woman (she's 25 now) with a name like Courage Todachine isn't hard to find on the Internet. The first thing I found was that Courage had been a star softball player for her high school team, the Window Rock Fighting Scouts. She won an honorable mention for Arizona's Division III all-state team in 2014 and earned an award as player of the game for the Fighting Scouts against Chinle on April 22, 2015, tallying the game-winning hit along with four runs batted in.
Never miss the biggest stories and breaking news about the tribal economy. Sign up to get our reporting sent straight to your inbox every Monday morning.
Over her four-year career, the Courage finished well with a batting average of .274, 76 runs scored, 48 runs batted in and a slugging percentage of .326.
Courage also received recognition on Arizona's 2015 Division III All-Academic softball team with a GPA of 3.16.
Proud grandfather Ray Watchman, it turned out, came to every single one of Courage's games. Ray died in 2016, just after Courage's graduation from high school and her taking a softball coaching job at the St. Michael Indian School in St. Michaels, Ariz., a pre-K-12 Catholic facility with 364 students that "go on to accomplish great things here and beyond."
But Courage was not just someone her town, her schools and her Nation could be proud of. She was selected for Team USA's under-19 fastpitch women's softball team for the World Games in 2017 in the Dominican Republic. (USA actually fielded two teams, The Stars and The Stripes. Courage played for the Stars.)
She and Rochelle Begaye of Window Rock were the only Native Americans representing our country that year, and there is a photo of them in the Navajo Times, holding up the Navajo Nation flag during the opening ceremonies.
Thanks to an electronic wedding registry, I found that Courage was married this year (July 1) in Las Vegas to Tamarrah Deswood.
The couple got engaged in 2021 during a trip to California. I guess most of us would like to have our breath taken away by a marriage proposal but in Courage's case, this was literally true. The couple was on its way up the many stairs to a romantic treetop café in the San Diego Zoo when Courage stopped to catch her breath. That's when Tamarrah popped the question.
I was hesitant to parachute in on Courage after so many years, but she welcomed my email. She has lived her whole life in that sturdy ranch house and continues to do so with her spouse Tamarrah Deswood-Tom, her mother Karen Tom, stepfather Oscenio Tom, grandmother Loretta Watchman and siblings Kalani Wilson and Leila Tom.
As for the historic mortgage, Courage's grandmother paid off the loan fully in 2020, she reports.
Courage says there are still no other houses on their hill, but following Ray's wishes anyone from the family can build a house on the land where they hold grazing rights. The family also has donated land for a hospital and a school to be built there.
Courage still works for St. Michael Indian School, where she has had several jobs over the past five years. Her current title is Advancement Assistant. She works in events and reports a very busy schedule. She also spent a couple of semesters at college, but finances forced her to stop short of a degree.
If I had to build a resume in support of the thesis that good and stable housing produces successful lives in Indian Country (and everywhere else), I couldn't come up with a better resume than Courage's.
But there aren't enough of these resumes.
Back when I visited the Watchman house in the late 1990s, the Government Accountability Office surveyed Indian Country and found a paltry 91 mortgages had been extended on tribal lands — land in aggregate the size of Utah — for the years 1992 to 1996.
A generation later, I did an informal survey and came up with about 5,000 reservation mortgages, a 50-fold increase. Still, 50 times nothing is nothing. The Department of Housing and Urban Development did a survey in 2017 and found a need for an additional 68,000 homes in Indian Country, immediately. I'd be willing to guess that number has increased to 100,000 by now.
Putting on my editorial hat, after nearly 30 years of covering a Native mortgage process that at times resembles trying to eat chicken broth with a fork, I'd like to remind mortgage agencies Freddie Mac and Fannie Mae that in 2017 Congress imposed on them a "duty to serve" Native Americans on their homelands. Fannie and Freddie are gigantic financial institutions that have made mortgages possible for literally millions of borrowers by buying loans on a secondary market, creating money for additional mortgages to be made.
But in Indian Country, despite that Congressional duty to serve, their grand total of mortgages bought on tribal homelands since 2017 stands at zero.
As they inch their way toward resetting a secondary market in Indian Country (there was some activity before the crash of 2008) I'd like to issue them and all lenders and homebuilders a little challenge: Let's build and finance 100,000 new homes and rentals in Indian Country. In return, I will show you thousands of stories of courage.