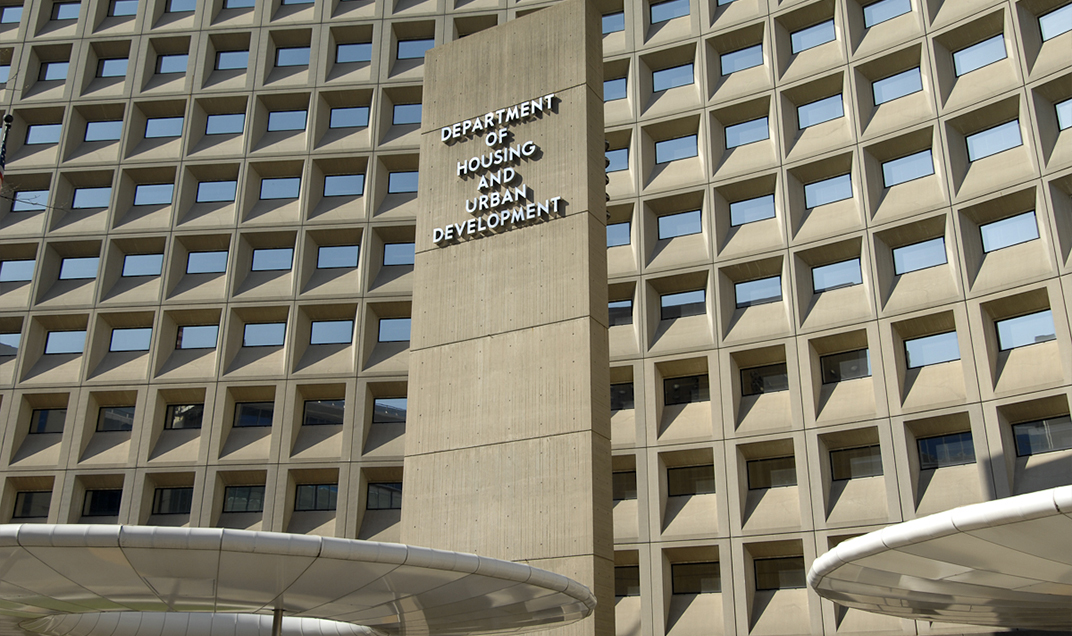 Details

By

Mark Fogarty

Real Estate
Three Native nonprofits have asked Congress to modify a federal housing program that currently grants money only to three non-Native non-profits, saying it "has largely bypassed Indian Country."
The three Native nonprofit groups — the National American Indian Housing Council, the Native CDFI Network, and the Sovereign Council of Hawaiian Homestead Associations — have written to Congress asking for a boost in total funding to $50 million in the Department of Housing and Urban Development's Section 4 program, along with a 10% Native set aside.
Section 4 is a capacity-building program for affordable housing and community development.
A letter written by the nonprofits to Sen. Chuck Schumer ( D-NY) and Rep. Kevin McCarthy, (R-Calif) maintains, "In real dollars, Congressional funding for the Section 4 Program has decreased by more than 25 percent since 2004, despite the fact the low-income population served by Section 4 dollars has grown considerably."
The groups had praise for the effectiveness of the program, despite the bypassing of Indian Country.
"Over the past five years, Section 4 dollars have been deployed to construct and rehabilitate more than 40,000 affordable homes for low-income households. Critically, every $1 in Section 4 funding leverages more than $20 in additional public and private investments, which vastly exceeds the 3-to-1 match the law requires."
With the set aside, two of the three Native groups that penned the letter advocated that they be made additional Section 4 intermediaries, to handle the $5 million set aside for Natives.
"This 10% set-aside could be effectively administered through direct cooperative agreements between HUD and national Native intermediary organizations – such as the National American Indian Housing Council and Native CDFI Network – that support affordable housing and community development entities across Indian Country and possess an intimate knowledge of the distinct challenges facing tribal communities and the proven solutions that need to be scaled to effectively address them."
They also called for a report on the program to be delivered to the Senate Indian Affairs Committee every two years.
The letter was signed by Pete Upton, chair of the Native CDFI Network, Anthony Walters, executive director of NAIHC, and KipiKai Kualli, chair of the SCHHA.
None of the three was available for further comment by deadline. But Robin Danner, until recently the chair of SCHHA, said "It is true that Section 4 grantees have not had very robust programming for tribal organizations and tribal lands - until perhaps the last five years.
"One of the asks on top of increasing the allocation with a 10% set aside, is to also get solid data from the national nonprofits: annual report on section 4 and other federal funds received; annual report on leveraged funds received from the private sector; annual report on how funds are spent around the country.
"If we want to understand and have clarity on the impact of section 4 and these long-standing nonprofits, for our communities, but other communities as well, consistent reporting to Congress would go a long way."
The three intermediaries that currently receive Section 4 funding are Enterprise Community Partners, the Local Initiatives Support Corp. (LISC) and Habitat for Humanity. In fiscal 2020, HUD awarded $36 million to the three groups: $14.3 million to Enterprise, $8.1 million to Habitat for Humanity, and $13.6 million for LISC.
HUD awarded $49.4 million to the three firms in fiscal 2011, but in recent years that has decreased to about $35 million.
Tonya Plummer, director of Mountain, Tribal Nations and Rural Native American Housing Projects at Enterprise Community Partners, said her group does use Section 4 to fund Native affordable housing and community development projects.
"Enterprise is one of three Section 4 grantors the federal government trusts to equitably distribute those dollars," she said.
"We work really hard to invite Native organizations to apply, to tell them what they're eligible for, how these dollars can be used in the context of their specific housing needs and bring that source to the table," said Plummer, an enrolled member of the Sisseton-Wahpeton tribe.
One successful Section 4 case study she pointed to was at the San Felipe Pueblo in New Mexico.
"We just visited there, and we saw a drawing of the very first development they began and it was paid for with Section 4 dollars. They received several capacity building grants early on that kind of helped them ground themselves and get going."
San Felipe is a Native success story, having developed 150 units of new housing on its homelands north of Albuquerque.
This is a good example of where "intermediaries like ours can make a difference with Section 4 dollars. The idea is those organizations grow," said Plummer.
Section 4 can also be a source of gap funding for projects, she said.