Bodwe Professional Group sits as a collection of businesses under the umbrella of Mno-Bmadsen, the non-gaming enterprise arm of the Pokagon Band of Potawatomi Indians. The group's activity in the federal sector has surged since its inception in 2021, pulling together a "soup to nuts" operation for federal contracts from architecture and engineering all the way to eventual construction and development.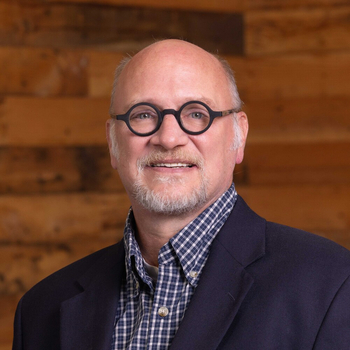 With so many moving parts, it's easy for many at the companies to get swamped in the day-to-day operations, says Bodwe Creative Director Dean Suarez-Starfeldt. That's what led the company to bring longtime architect and federal contracting expert Doug Roeder into the fold to keep a birds-eye view on the company, Starfeldt told Tribal Business News.
Roeder joins the company as the group's first federal architecture and engineering practice leader — a position that will let him "holistically manage" Bodwe's array of federal projects without getting mired in specific day to day details. Roeder will report directly to Karl Kowalske, president of Seven Generations Architecture + Engineering (7GAE), one of five Bodwé subsidiaries. 7GAE specializes in architecture, planning, interior design, research and design consultation, and spearheads Bodwé AE business in the federal market.
From there, Roeder hopes to grow Bodwe's presence working on federal architecture and engineering projects by helping with business development, project leadership and client relations.
"As our presence has grown across five companies, managing those contracts and managing those relationships with the 10 (federal) agencies we're working with - it's difficult with that number of clients and projects. It becomes challenging to look at the landscape of our federal business holistically," Starfeldt said. "As we continued that evolution toward the integration of our services and our service offering, we saw the need for a more strategic role that wasn't as grounded in the day to day deliverables…Doug is super well-suited for that role."
Roeder spoke with Tribal Business News to discuss his plans for the new role going forward. This interview has been edited for clarity and length.
So what brought you to Bodwe? What was the impetus for you to join the company?
In one of my previous lives, as a national director of healthcare, I had a common friend within my organization that had worked with Jeremy Berg and Seven Generations, and I'd say that was probably six-plus years ago.
As I chose to leave my previous organization, and having stayed in continued contact with Seven Generations and Jeremy, we had discussed the opportunity and the need for a role similar to what I have obviously filled, and looking to do something different and contribute to help grow the Bodwe family of companies.
What finally pushed you to make the move?
I saw it as an opportunity where I could leverage experience-based knowledge, having done extensive federal work to help grow the company. I've been involved in growing a number of firms in my past, and this just seemed like a natural fit.
What kind of experience do you bring to the role?
I've been involved within the federal marketplace for nearly 30 years, if not more, on large business Multiple Award Task Order Contracts, a variety of Army Corps of Engineers work, DoD, VA … really, my previous experience had been focused predominantly on federal healthcare, though not solely.
My experience working within the federal marketplace really has given me an in-depth knowledge of federal contracting, how to execute architecture engineering. Some of them have been solely AE services.
So how does that inform what you do now?
I make use of my knowledge and connectivity to federal buying organizations. Many people within federal contracting organizations have experience working with me, they personally know me, as well as teaming with other organizations to secure that work.
Those existing relationships give you a leg-up on finding work, you mean?
We have a very deep network of teaming partners that allow us to do more than sole-source the work as a tribally owned AE firm. My depth of network within the federal contracting realm and my relationships in that allows us to expand our opportunity with team partners, large business partners, who are top-tier, top 100, top 10 within the industry to leverage those relationships.