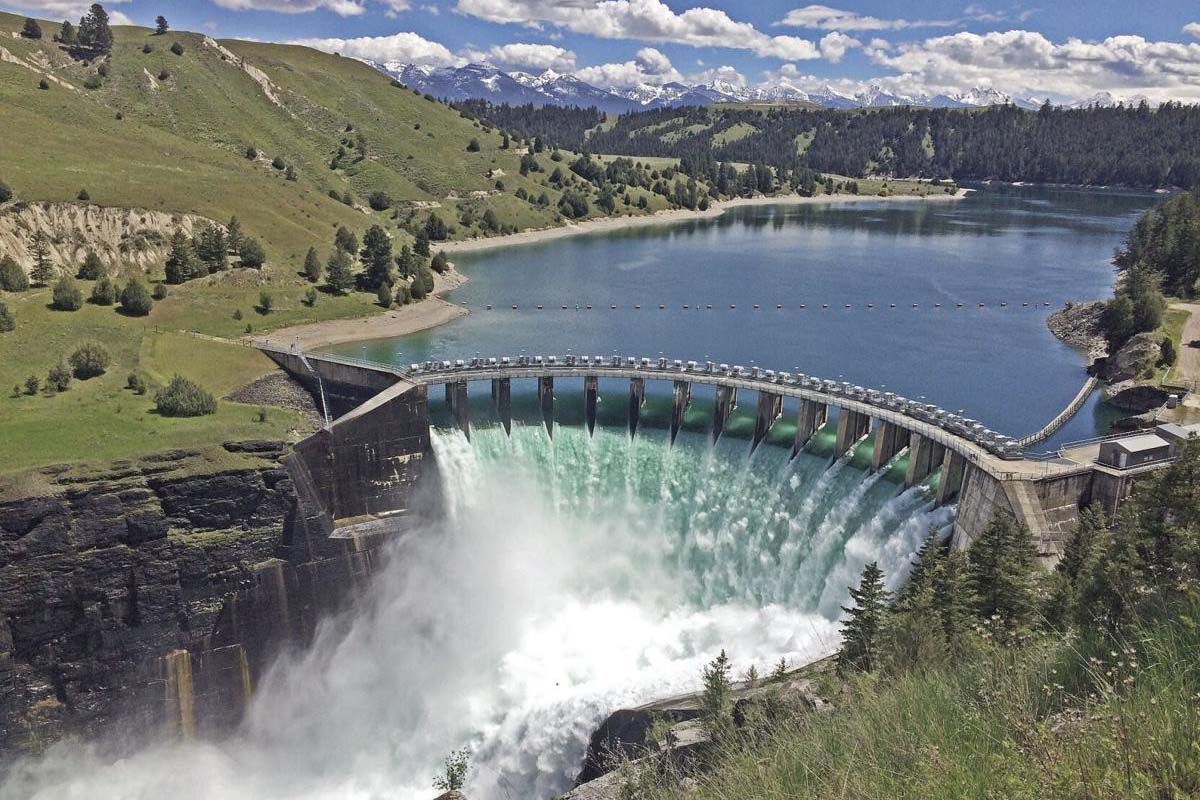 Details

Sovereignty
Federal legislation enacted at the end of 2020 clears up longstanding tribal claims over water rights in Montana and provides the Confederated Salish and Kootenai Tribes with a historic $1.9 billion windfall.
The settlement, touted as the largest amount ever awarded in a tribal water rights case, paves the way for the CSKT to protect its uses of water in the state while also avoiding expensive ongoing litigation over off-reservation claims against a range of other users, including Montana farmers.
Included in the omnibus budget bill that President Trump signed at the end of 2020, the Montana Water Rights Protection Act establishes a process to permit new uses, recognizes CSKT instream flow rights on and off the Flathead Reservation, and provides funding to the tribe for fish and wildlife habitats.
In exchange, the tribe has relinquished its claims to thousands of off-reservation water rights across Montana. The claims stemmed from the tribe's contention that the 1855 Treaty of Hellgate, in which the CSKT ceded much of its land to the federal government but preserved its off-reservation water rights, including for fishing.
The $1.9 billion will be placed in a trust fund and used for a range of projects, such as improving irrigation, administration of water rights within the Flathead Reservation, livestock fencing and water distribution.
Jay Weiner, lawyer and of counsel at Rosette LLP who specializes in water rights cases, described the CSKT settlement's financial windfall as "remarkable."
"I am genuinely, deeply impressed that they were able to leverage that much money out of Congress," he said.
LONG STANDING DEBATE
The settlement concludes nearly 40 years of negotiations between the tribe and the Montana Reserved Water Rights Compact Commission.
"This has been so long coming, and the path was filled with so many moments where today seemed impossible," said CSKT spokesman Robert McDonald. "It's a historic moment. It brings tremendous joy. I think there's some sadness at all the elders who weren't part of this process."
The debate over water rights stems from the 1855 Treaty of Hellgate. While the Confederated Tribes ceded 22 million acres of their homeland under the treaty and established the 1.25 million-acre Flathead Indian Reservation, the tribe contends that they did not give up water rights to that land.
A provision in the treaty guaranteed the tribe exclusive water rights for fishing in streams not only bordering the reservation, but also in places where water was in use even on ceded land.
Weiner at Rosette LLP noted that the tribe's argument stems from common law known as the prior appropriation doctrine that formed in the western United States during federal expansion.
"As you move west, particularly as the U.S. continued to displace Indian settlements and Indian lands, you get into much more arid country where you've got fewer river systems," Weiner said. "It actually took a fair amount of investment and infrastructure to move water. These territories created a body of law essentially to protect people's investment in infrastructure to move water. Under prior appropriation doctrine, whoever gets to water first has a better right to whoever gets to the water second."
Because the CSKT were already using water across the state at the time of the treaty, they held senior water rights in these locations, which gave them priority and the ability to litigate projects by non-Native entities, such as for farm irrigation.
A report by the Montana Department of Natural Resources and Conservation notes that the CSKT made more than 10,000 water rights claims across the state that would have gone to litigation had negotiations been unsuccessful. The U.S. Department of Interior estimated the cost for farmers to litigate those claims at $1.3 billion, plus decades of uncertainty as the claims made their way through the courts.
COMING TO THE NEGOTIATING TABLE
The CSKT chose a path of negotiation rather than litigation because of the situation's complexity, McDonald said. Negotiation made more sense than attempting to litigate individual cases through the courts.
"We had two options: Go to court or form an agreement. That has always been an option put before our council by our legal team. The pros and cons of each were always laid out, and some tribes have gone the court route, and those tribes are still in court. Their claims were much smaller than what we were looking at," McDonald said. "The courts are limited in what they can address, and our situation was so complex that our councils through the years continually challenged the notion that we should litigate.
"We ultimately decided that through negotiation, we could obtain more of what we wanted."
Weiner said negotiation often provides both parties involved with more control over the settlement's outcome. Moreover, while many tribes emerge from negotiated cases with fewer water rights, they often receive financial compensation that better enables them to develop the land and water they do still control.
Meanwhile, litigation could award more water rights but no resources to develop or make use of those rights, Weiner said.
"That's sort of the trade off that tribes face in whether to litigate or negotiate," Weiner said. "What the settlements allow is that the parties get to craft the terms of the settlement."
The legislation had widespread support from Montana farming and ranching trade groups, including the Montana Stockgrowers Association, Montana Farm Bureau Federation, Farmers & Ranchers for Montana, Association of Gallatin Agricultural Irrigators, Montana Agricultural Business Association and Montana Water Resources Association.
However, more than a dozen Republican state lawmakers signed a letter strongly criticizing Sen. Steve Daines, R-Montana, for introducing the bill and helping to push it through Congress, calling it a "clear betrayal of our state" and vowing to fight the compact in court.
Montana's Congressional delegation — including Daines, Democratic Sen. Jon Tester and then Republican Congressman Greg Gianforte, who has since assumed the office of governor — all supported the compact.
'HUGE WIN'
For his part, Daines said the legislation was "a huge win for all Montanans. Our bill protects the water rights of all Montanans, saves taxpayer dollars, creates jobs, modernizes rural infrastructure, protects Montana agriculture and prevents costly litigation."
CSKT Chairwoman Shelly Fyant echoed those sentiments.
"This is one of the most significant days in the history of our people and one that will have a profound and positive impact on the future of the Flathead Reservation for the next century," Fyant said.
Fyant noted the legislation will allow the tribe "to rehabilitate and modernize the Flathead Indian Irrigation Project and restore damages to fish and wildlife habitat caused by the project, while simultaneously protecting farmers and ranchers who depend on irrigation for their livelihoods."
The Montana Water Rights Protection Act also restores the National Bison Range to CSKT stewardship. The range was established under federal control in 1908 in the middle of the CSKT reservation without the tribe's consent and in apparent violation of the Hellgate Treaty.
McDonald was quick to point out that visitors to the range wouldn't notice any changes and that the goal of the range remains conservation and restoration.
"It will remain as it was, the public won't notice a difference in access in the place except for maybe more of a beefed up staff as we get into that process," McDonald said.
Fyant called the transfer a "restoration" of tribal ownership.
"[W]ho better to do it than the original inhabitants of the land who depended on the buffalo for centuries?" Fyant said in a statement.
Want more news about the $130 billion tribal economy?
Tribal Business News publishes thoroughly reported and well-crafted stories about Native businesses and entrepreneurs, growth and expansion strategies, best practices, economic data, government policy and other relevant business news. Tribal Business News is required reading for tribal council members and leaders of Native businesses, as well as state and federal legislators, policymakers, economic developers, entrepreneurs, bankers, lawyers and anyone interested in doing business in Indian Country.
Sign up for our free newsletter to track Native business and the tribal economy. Or sign up for a premium digital subscription ($99/year or $10/month— cancel anytime) to gain full 24/7/365 access to our business news reporting. Megwetch.