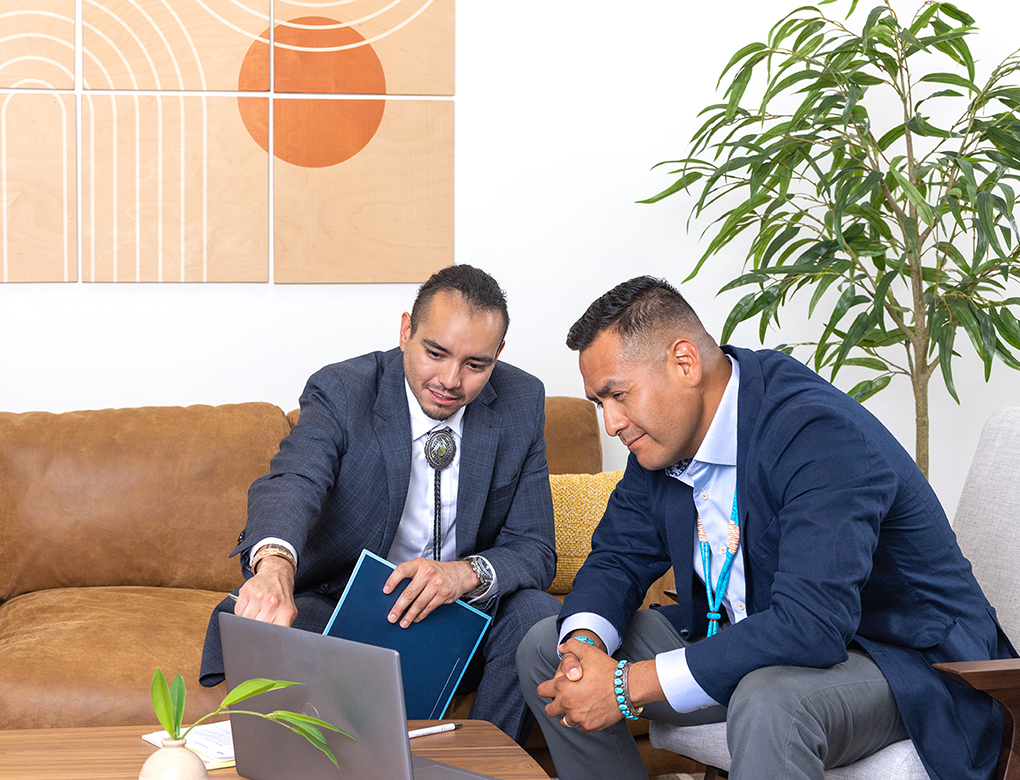 Details

By

Brian Grayek, CISSP, CMMC-RP, CCSK, ITIL

Sponsored Content
FEMA has announced a $18.2 M Cybersecurity Grant Program to Address Cyber Risk for Tribal Governments
On September 27th, the Federal Emergency Management Agency (FEMA) announced the funding of a new grant—the Tribal Cybersecurity Grant Program (TCGP)— to aid tribal leaders in protecting their communities against the risk and potential consequences of cyber-attacks.
The application process will be jointly managed by FEMA and the Cybersecurity and Infrastructure Security Agency (CISA). Eligible grant applicants meeting the definition of a Federally Recognized Tribal Government must have submitted their Grant Application, received feedback from FEMA and CISA on required changes, and submitted those changes back before 5 pm ET on January 10, 2024. The grants will be awarded on January 10, 2024. FEMA also noted that multiple Tribal Governments may apply as a Tribal Consortium under one application. REDW's Cybersecurity team, led by IT & Cybersecurity Consulting Director Brian Grayek, and Tribal advisors, led by Principal and National Tribal Practice Leader Wesley Ryan Benally have already helped several Tribes get a step ahead with their grant applications with this time-sensitive funding opportunity.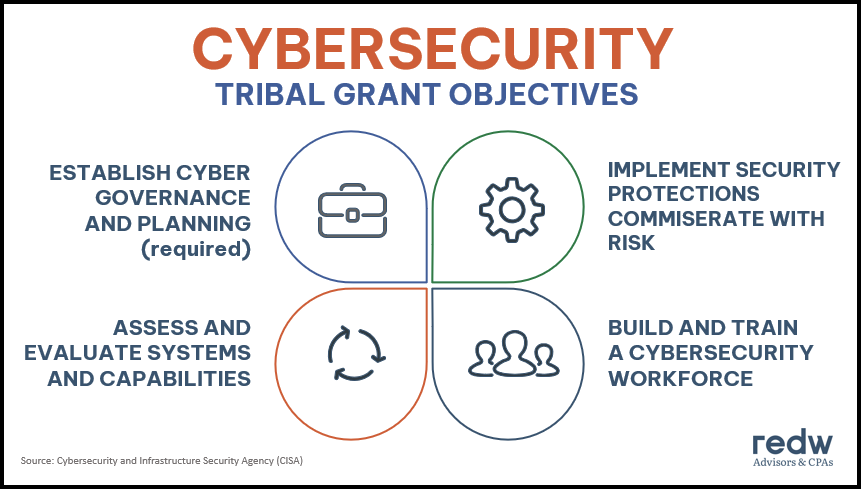 Due to the abbreviated time limit, limited funds available in this program and significant time investment required for the grant application process, Tribal leaders should highly prioritize completing the requirements and submitting their grant applications.
Today, it is of the utmost importance to protect a Tribe's digital assets by reducing cybersecurity risk, mitigating potential threats, and utilizing incident response strategies. In their grant program fact sheet, FEMA stated the framework of the program resulted from "nation-to-nation consultation with Tribal representatives across the country and is intended to support tribal cybersecurity resiliency."
How much is being granted?
FEMA and CISA combined funding from fiscal years 2022 and 2023 into a single Notice of Funding Opportunity (NOFO), totaling $18,246,845 for the Tribal Cybersecurity Grant Program. The monies will be allocated based on four Tribal population categories.

The funds will be allocated within each category to Tribes who have successfully completed their applications. Neither FEMA nor CISA has released information on provision of future funding for this program.
What are the grant application requirements?
The Tribal Cybersecurity Grant Program for federally recognized Tribal Governments is currently open, but Tribes only have until January 10, 2024, to submit their grant applications, receive feedback for required changes, and get those changes approved.
The TCGP grant requirements are formidable and will require a significant time investment— anticipated to be four weeks or more—to ensure that all aspects of actions and documents required to apply are fulfilled and changes are approved.
Each applicant is required to submit:
CISA-approved Cybersecurity Plan that meets the grant's 13 cybersecurity plan statutory elements.
Cybersecurity Planning Committee List which includes an internal grant office representative and a designated Chief Information Officer (or equivalent) with expertise in Information Technology (IT).
Cybersecurity Planning Committee Charter that defines the committee's authority, objectives, scope of activities, and duties.
Detailed descriptions of how the Tribal Government plans to meet the TCGP required and optional objectives that include governance and planning, assessment and valuation, mitigation, and workforce development.
Framing a more secure future.
This new grant provides federally recognized Tribal Governments with an excellent opportunity to begin or significantly enhance their cybersecurity programs. In light of the short window to apply, REDW is offering Grant Writing Advisory Services for Tribes for a nominal fee. Contact us today for questions or to set up a free 20-minute consultation.
Resources