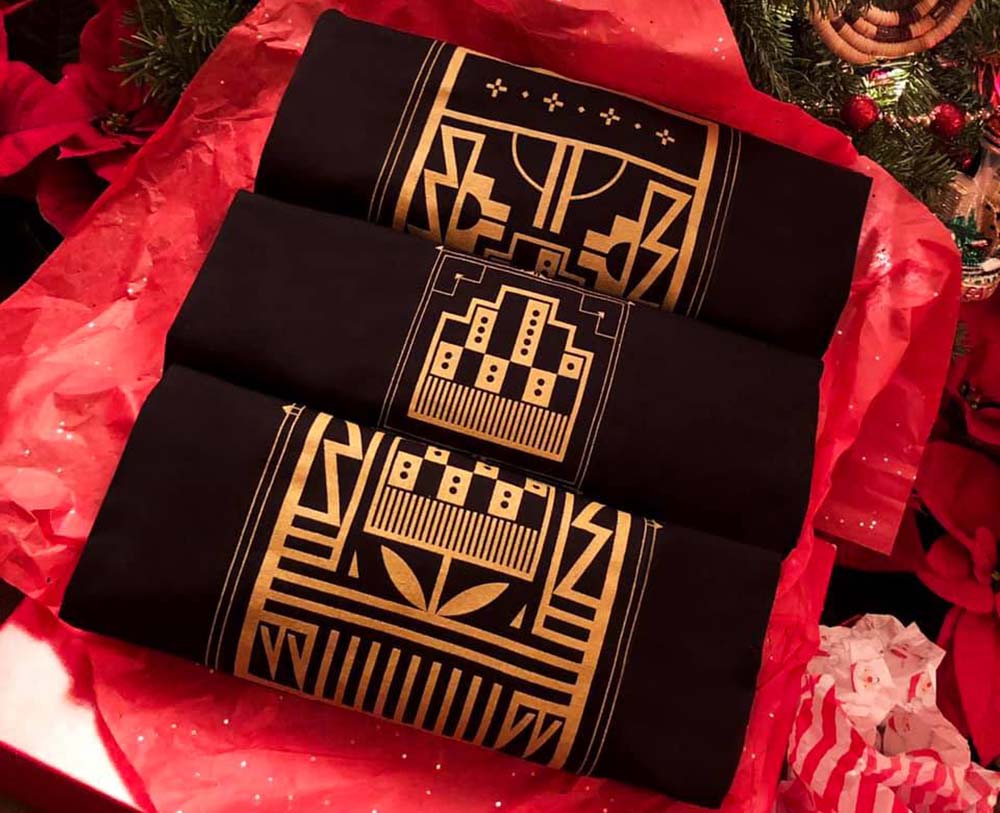 Details

Arts and Culture
Welcome to day seven of Tribal Business News' 12 days of Indigenous holiday gifts guide. In the spirit of supporting Indigenous artists and entrepreneurs and drawing attention to some truly gorgeous and inspired items, we are presenting 12 consecutive days of Native-made products perfect for holiday gift-giving, including giving to yourself.
Day 7:
Midnight Storm T, $40-$43, LightningKevShop.com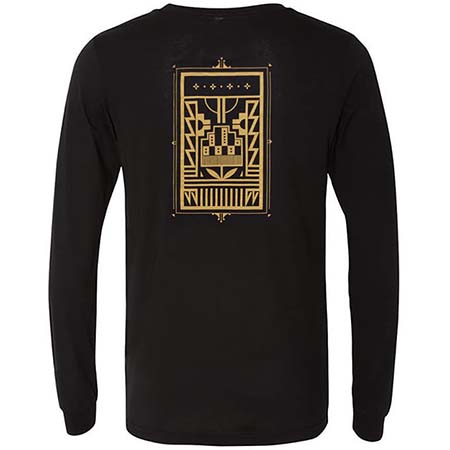 The Midnight Storm shirt from Isleta Pueblo and Hopi graphic designer Kevin Coochwytewa. (Kevin Coochwytewa Design)Hopi and Isleta Pueblo graphic designer Kevin Coochwytewa has captured lightning on a T-shirt, and it's the perfect storm of Pueblo style.
"The Midnight Storm shirt features an abstract landscape design with Pueblo and Hopi rain clouds, lightning, plant and water symbols,"Coochwytewa said. "It was inspired by songs and prayers for rain, and the thunderstorms that roll in during the late night hours. These storms are needed year-round to bless the land, all life, and to nourish and feed our crops."
The striking limited edition unisex shirt glimmers with metallic gold silkscreen print, and is made with soft, lightweight cotton, polyester and rayon.
Coochwytewa, former senior designer and art director for the Heard Museum in Phoenix, has made a career of incorporating Native culture and designs into logos and marketing material.
He also works on personal activist art projects. In fall of this year, Coochytewa's eye-catching "I Vote" graphic encouraging the Native vote went viral, and he adapted it into T-shirts and posters.
"Art and design run in Native blood and our people have been creating beautiful and unique works of art for hundreds of years,"Coochwytewa said. "There are countless talented Indigenous artists and entrepreneurs out there who are designing quality products and offering services that are unique and offer a fresh perspective. It's important to take the time to find these individuals and companies and support them however we can — whether it's buying directly from them or sharing their work and websites within our circles and social media networks."
Previous gift ideas
Day 1: Quirky, comical calendar by Ricardo Caté
Day 2: Stationery and scarf set by B. Yellowtail and Debbie Desjarlais Design
Day 3: Baby Yoda power by M Reed Designs Boutique
Day 4: Alaska Native ornaments by Trickster Company
Day 5: Sleek Salish jacket by Ay Lelum
Day 6: Far-out wall art by Johnnie Diacon Art
--
EDITOR'S NOTE: This story has been updated from a previous version to correct the spelling of Coochwytewa's last name.