MANISTEE, Mich. — Eugene Magnuson has been named the chief executive officer of Little River Holdings, the Little River Band of Ottawa Indians' economic development corporation. Magnuson began his new position effective January 1, 2020.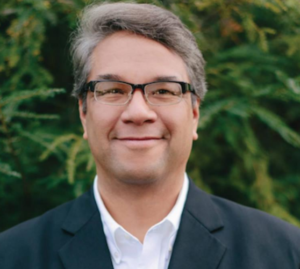 Previously, Magnuson served as the tribal treasurer for the Pokagon Band of Potawatomi Indians. While at the Pokagon Tribe, he also served as chairman of the Mno-Bmadsen Economic Development Board.
Additionally, Magnuson was appointed to the U.S. Department of Treasury Tribal Advisory Committee (TTAC), a committee established by the Tribal General Welfare Exclusion Act of 2014, which advises Secretary of the Treasury on tribal taxation issues in Indian Country and help establish training and education programs for Internal Revenue Services (IRS) field agents who work with tribal governments.
"I was glad to hear that the Economic Development Council selected Eugene to serve. Having known Eugene for over 30 years and his parents even longer. I was proud to also support him several years ago in his work in Washington DC. I know he will be a great asset to the EDC and to Little River Band of Ottawa Indians," said Larry Romanelli, ogema of the Little River Band of Ottawa Indians.
Prior to his service with the Pokagon Tribe, Mr. Magnuson gained valuable experience in a wide range of business environments, including grocery stores, hospitals, retail, food service, and gaming.
Little River Holdings owns Odeno, a housing development in Muskegon County, Michigan, Advanced Proteins Solutions and InTerra Nutraceuticals.
Little River Holdings is based in Manistee, Michigan, the home of the Little River Band of Ottawa Indians.