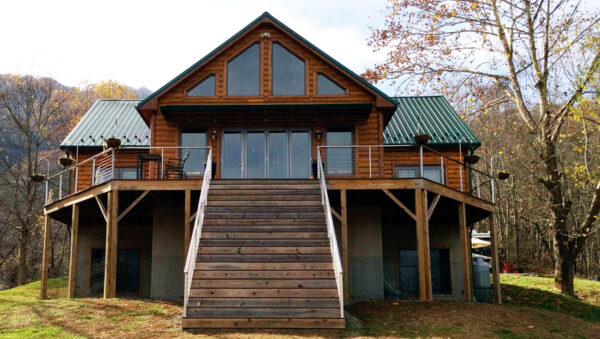 Details

By

Tribal Business News Staff

Economic Development
CHEROKEE, N.C. — Kituwah LLC, the economic development organization for the Eastern Band of Cherokee Indians, acquired a company that makes modular homes earlier this year.
An affiliate of the Tribe's wholly owned economic development and investment organization was the successful stalking horse bidder for the assets of Wylliesburg, Va.-based Cardinal Homes Inc., which had filed for Chapter 11 bankruptcy in December 2019. In bankruptcy court, a stalking horse is the initial bidder on the assets of the bankrupt company.
Kituwah paid $5.8 million for the assets, according to court filings in the U.S. Bankruptcy Court for the Eastern District of Virginia. The court approved the deal in mid February.
In a hearing of the Eastern Band of Cherokee Indians' Tribal Council, Kituwah CEO Mark Hubble said the deal made sense because it would help the Tribe meet the affordable housing needs for members while also helping to diversify the tribal economy, according to a video of the meeting posted online.
Hubble told the council he expected the business to become profitable in 12-18 months, which was made possible in part by the tribal government's commitment to spend $5 million annually over three years with the company for housing.
"It's not cash flow positive as we buy it, but we can see a path forward," Hubble said in the video.
He estimated the company's fixed overhead costs to be around $11 million a year, "but it then becomes pretty profitable once you move above that." Moreover, for as long as the Tribe holds the asset, "all profits accrue for the benefit of the Tribe itself," he said.
The company can directly benefit tribal members by helping them save about $20,000 on the cost of a modular home, he said.
Kituwah continues to operate the company under the Cardinal Homes name, which Hubble said "has value in the marketplace."
Before the deal was approved, Hubble had conversations with past customers of the company and found a "very positive" view of Cardinal Homes and a willingness to continue to do business with the firm in the future.
The deal included the company's plant in Wylliesburg in south-central Virginia, which Hubble described as an "ideal" location given that it's a day's drive to "a lot of big metros" including Washington, D.C., Arlington and others along the East Coast.
According to a report in South Boston News & Record and Mecklenburg Sun, Cardinal Homes had employed up to 260 people at one time, but had 65 employees as of early March.
The Eastern Band of Cherokee Indians formed Kituwah in 2019 to launch or acquire businesses to help diversify its revenues outside of reservation-based gaming. To date, Kituwah has focused on property development, entertainment and hospitality, and professional services, according to its website.
"We are focused on developing revenue streams for the Tribe, and this acquisition will provide not only that diversification of revenues, but also provides a very tangible benefit to Eastern Band of Cherokee tribal members," Board Chair Chrissy Arch said in a Smoky Mountain News report.
Want more news about the $130 billion tribal economy?
Tribal Business News publishes thoroughly reported and well-crafted stories about Native businesses and entrepreneurs, growth and expansion strategies, best practices, economic data, government policy and other relevant business news. Tribal Business News is required reading for tribal council members and leaders of Native businesses, as well as state and federal legislators, policymakers, economic developers, entrepreneurs, bankers, lawyers and anyone interested in doing business in Indian Country.
Sign up for our free newsletter to track Native business and the tribal economy. Or sign up for a premium digital subscription ($99/year or $10/month— cancel anytime) to gain full 24/7/365 access to our business news reporting. Megwetch.