RAPID CITY, S.D. — NDN Collective, an Indigenous-led organization dedicated to promoting and supporting Native causes, has launched a COVID-19 relief loan program through its lending arm.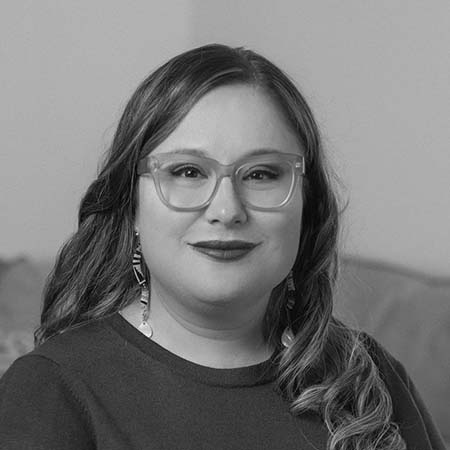 The Moving Beyond COVID-19 Relief and Resilience Fund targets individually- or tribally-owned businesses that have either been affected by COVID-19 or operate in high-demand industries.
The move addresses what NDN Fund Managing Director Nikki Pieratos called a "disparity ratio," describing the outsized effect on industries with high numbers of Native employees or producers. In some portions of Indian Country, more than half of small, Native-owned businesses reported closures or layoffs.
The loan fund establishes three lending lines: direct loans to small businesses, pre-development and bridge loans for larger projects, and larger tribal enterprise loans. The loans range from $10,000 to $500,000, according to the NDN Fund.
The Moving Beyond fund is not intended to keep doors open, necessarily, but to help businesses build back and grow stronger than they were pre-pandemic, Pieratos said. Businesses who apply for the loan must be majority Native-owned and should have an idea of how they want to use the money to improve and build upon existing foundations.
"This is meant to look at those businesses that are really committed to reopening, or those that have vision and some strategy before they come to NDN about what they want to do with the loan," Pieratos said. "We also want to think about those businesses that do have the opportunity to move past this pandemic."
For providers of medical supplies, for example, the Moving Beyond program could offer advice and technical assistance on securing local and federal contracts. For artists who have moved much of their business online, NDN Fund could offer mentorship on improving their websites and building their digital e-commerce presence.
"The capacity building and the technical assistance that is out there is transactional and it's also very limited in time," Pieratos said. "Many businesses we spoke to said, 'We need capacity building that goes throughout the life of a loan. We need three years, five years, possibly more than that.'"
NDN Fund has not yet set a timeline for when it will close the application process. The organization has already received a number of applications and inquiries following the program's mid-February launch, Pieratos said.
Compounding the issue of COVID-19 related shutdowns and layoffs is a comparative lack of access to credit in Indian Country. As Tribal Business News previously reported, the first round of the Paycheck Protection Program launched under CARES Act funding, for example, did not reach many Native businesses. As well, many Native Community Development Financial Institutions (CDFIs) and small businesses also have struggled to access resources in the ongoing second round of PPP loans, forcing many organizations to get creative to find ways to help Native entrepreneurs.
Institutions like Native CDFIs exist to provide help in ways more tailored to Native needs, but there are relatively few such institutions in the United States to address the growing need, said NDN Fund Loan Officer Tawny Wilson.
"We have less than 70 certified Native CDFIs and 574 federally recognized tribes. Therefore, not every community has a Native CDFI, or as we recognize, a first financial responder on the ground," Wilson said in a statement. "So, it is pivotal that NDN exists in this gap, though we understand the gap is much larger than one organization can fill and exists in the billions."
NDN Fund is a Native intermediary — one of only two nationwide, including Longmont, Colo.-based Oweesta Corp. — that helps steer capital into Indian Country.
As an intermediary, NDN Fund provides "millions of dollars in flexible and patient capital directly to Native Nations, businesses, and organizations across Native America," according to an article Pieratos co-wrote with Oweesta Corp. CEO Chrystel Cornelius in the Stanford Social Innovation Review.
The intermediaries can improve access to credit by directing private capital raised from "impact investors" and commercial banks.
Programs like NDN Fund — and, by extension, improved access to credit — play an important role in building thriving tribal economies across the country, Pieratos told Tribal Business News.
While tribal governments employ and support as many tribal members as they can, public sector work can only carry reservations and tribes so far, she said.
"In short, all of our research supports that the public sector is not the only answer for our peoples, particularly for people living within Native lands," Pieratos said. "Tribal governments can't be the savior or the be-all for Native peoples."
A strong private sector is crucial to strengthening tribal economies and combating typically high unemployment rates on reservations in particular, Pieratos said, noting the importance of helping Native entrepreneurs to achieve their goals.
While the creation of the Moving Beyond COVID-19 Relief and Resilience Fund is an important milestone, the need for relief far outstrips the available funding. To that end, NDN Fund estimates business needs related to the pandemic stretch into the "billions of dollars."
Even prior to the pandemic's onset, the most recent data from Oweesta Corporation and its partner Native CDFIs indicated that, should the corporation work solely with existing borrowers, there would be a $3 billion need over 40 years.
"We need thriving private sectors, and that is built by Native entrepreneurs," Pieratos said. "They need support before they can catalyze that change."
Since you're here.
Doing business anywhere is a challenge, but it's even more challenging in Indian Country. Tribes and their citizens face unique obstacles as they try to build Native-owned enterprises: the patchwork of federal laws, bureaucratic red tape, limited access to capital and the fact that most people are unfamiliar with what's involved in operating a business in Indian Country.
We believe Tribal Business News can help remove some of those hurdles by highlighting what tribes and Indigenous business owners are doing to build the tribal economy. We're committed to bringing you thoroughly reported and well-crafted stories about Native entrepreneurs, M&A, expansions, best practices, economic data, government policy and other relevant business news. Our goal is to make Tribal Business News required reading for tribal council members and leaders of Native businesses, as well as state and federal legislators, policymakers, economic developers, entrepreneurs, bankers, lawyers and anyone interested in doing business in Indian Country.
Hopefully, you'll consider supporting Tribal Business News through a discounted subscription ($99/year — use coupon code "TBN21") or a donation to help fund our reporting. Sign up for our free weekly newsletter that comes out each Monday morning.
Megwetch for your continued support.