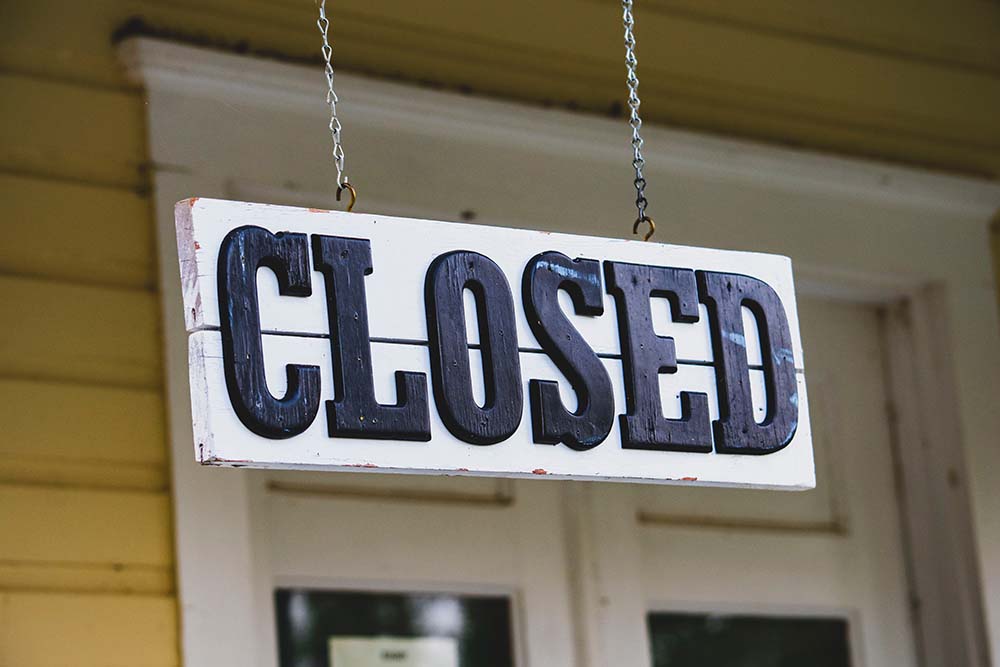 Details

By

Jenna Kunze

Finance
As the federal government's Paycheck Protection Program rolled out its second round of loans this week, some Native financial institutions worry they may still be boxed out of their own market.
That's because guidelines set by the U.S. Small Business Administration (SBA) initially required a lender meet a minimum of $50 million a year in business, effectively weeding out small financial institutions serving rural areas across the country.
In its first round of funding last year aimed at keeping employees on payroll amid coronavirus-caused shutdowns across the country, the SBA approved around 5.2 million small businesses to receive Paycheck Protection Program loans amounting to $525 billion. Of that, 1 percent of both total loans and total dollars was allocated to small businesses in tribal areas, according to an analysis conducted by Federal Reserve Bank of Minneapolis.
Of the 70 registered Native Community Development Financial Institutions (CDFIs) throughout 27 states, all but 5 percent of them were prevented from becoming Paycheck Protection Program lenders because of the high minimum threshold, said Native CDFI Network Executive Director Jackson Brossy. Brossy has advocated that more Native CDFIs should qualify as Paycheck Protection Program lenders.
Now, in the second round of Paycheck Protection Program funding that began Jan. 11, the government agency is extending eligibility to smaller lenders by decreasing the threshold to $10 million in annual lending.
SBA spokesperson Charles Bell said the agency changed the language when it became clear that underserved small businesses were not receiving the help they needed.
"The major challenge that we saw was that over 10 percent of small businesses were not receiving the assistance that they needed, whereas the bigger lenders and the bigger small businesses were getting the attention right away," Bell said. "Now, the focus is on the underserved communities, the rural communities (and) the economically challenged communities."
Native CFDI executive director Rollin Wood (Cherokee), whose New-Mexico based nonprofit Native Partnership for Housing Inc. serves Southwest Natives in Arizona, New Mexico and Utah, says the bar is still too high for all but a handful of local, Native-run lenders. His company services just more than $2 million in loans annually and facilitates another $1 million through third parties, he said. The threshold requirement is driving business to big banks that lack personal relationships with their clients, he said.
"No one is closer to the communities than the CDFIs who are Native who live here, who grew up here, who have extensive ties to the community," Wood said. "We're not included in the process, because we're not large enough. How can we move ahead if there's a duty to serve some of the most underserved communities in our nation without including the Native CDFIs, regardless of their size?"
This round of funding authorizes up to $284 billion toward job retention and certain other expenses through March 31, 2021. Bell said that figure is expected to cover every small business that missed the first round of PPP funding, and eventually allow for second-draw loans for small businesses seeking a second loan.
Brossy remains hopeful that SBA will consider applications from potential PPP lenders regardless of whether they meet the agency's lending threshold. He said he spoke with representatives from the SBA last week who encouraged applicants to submit forms to become PPP lenders even if they fall below the minimum lending standard.
"They informed us that Native CDFIs should submit an application even if they do not meet the $50 million threshold, and they're likely to approve these applications to be lenders," Brossy said, adding that he estimates about a dozen Native CDFIs will apply and be approved as lenders this week.
"I'm sure each of these lenders could do 100, maybe 50 PPP loans to small businesses in their part of Indian Country," he said. "That could impact more than 1,000 businesses."
Lenders didn't find out until late last week that they may still be eligible for the program, leaving some Native CDFIs scrambling to submit their applications.
"We found out late in the game that we could apply even though the application says we shouldn't," Brossy said. "Therefore, and also because our members weren't certified last time, we aren't in the pipeline already. Ideally, we would have had this information a week or two ago so that our members would already be certified and be doing loans today."
On Monday, Wood and his staff submitted their application to SBA after working on it all weekend. Now, they wait as the coronavirus continues to plague the Navajo Nation.
"Timeliness is critical," Wood said. "We're getting hammered, and time is really important to help these families survive and buy groceries and keep things going and keep their staff employed."