Here is a round up of business news from around Indian Country.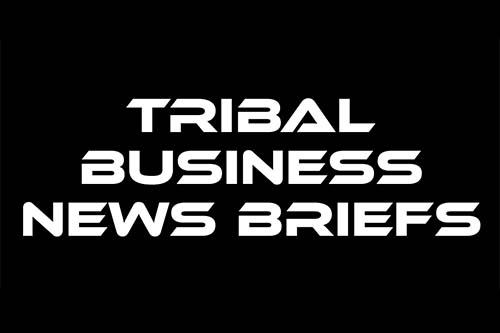 Gaming
• The North Fork Rancheria of Mono Indians of California could break ground by the end of June on a new off-reservation casino near Fresno, Calif., according to a report by GV Wire. The tribe is partnering on the 213,000-square-foot project with Las Vegas-based casino and hospitality firm Red Rock Resorts Inc. (NYSE: RRR). The casino will feature 2,000 slot machines and 40 table games, GV Wire reported. The project is estimated to cost between $350 million to $400 million.
Entrepreneurship
• After operating out of co-op space in Oklahoma City, Okla. since 2018, SkyDance Brewing Co. plans to move into its own location in the city this summer, according to a report by Gaylord News, a reporting project of the University of Oklahoma Gaylord College of Journalism and Mass Communication. The brewery is the state's first owned by a Native American, Jacob Keyes (Iowa Nation), who opened the company with inspiration from his late father's recipes. Currently, SkyDance makes five mainstay beers and a handful of seasonal options that are distributed around Oklahoma City. In the report, Keyes said he hopes to have the new location serve as a "showroom for Native American art" to teach people about the culture.
Energy
• Menasha, Wis.-based energy provider EnTech Solutions and its affiliate Faith Technologies, an electrical planning, engineering, design and installation firm, partnered with the Bad River Band of the Lake Superior Tribe of Chippewa Indians on a 500-kilowatt solar project spanning three tribal facilities in Odanah, Wis. The Ishkonige Nawadide Solar Project, which also includes a 1-megawatt battery storage system, is supported with grant funding from the U.S. Department of Energy. EnTech Solutions will fund the rest of the system cost and own and operate it through an agreement with the tribe.
• Toronto-based GP Joule North America, a utility-scale solar engineering and construction firm and subsidiary of Germany-based GP Joule GmbH, broke ground on a 106-megawatt solar project for Concord Pacific that's located about one hour outside of Lethbridge, Alberta, according to a statement. The company plans to hire workers from Athabasca Chipewyan First Nation for the project, which it estimates will require 150 skilled workers and professional tradesmen. GP Joule expects 60 percent of the workforce will be made of local workers transitioning from the fossil fuel industry to renewable energy. "Our track record across Canada and the US shows we're committed to local partners, including indigenous communities," GP Joule North America CEO David Pichard said in a statement. "Local hiring agencies and contractors help us boost job creation wherever we can. We always strive to secure all our partners and staff within a 90-kilometer radius of a project site."
Government
• The Biden Administration intends to nominate Lauren King (Muscogee Nation) to become a judge in the U.S. District Court for the Western District of Washington. King currently serves as a principal at Foster Garvey P.C. She chairs the Seattle, Wash.-based law firm's Native American Law Practice Group and has served as a pro tem appellate judge for the Northwest Intertribal Court System since 2013. According to a statement, if approved by the Senate, King would become only the third active Native American federal judge currently serving and the first Native American federal judge to serve in Washington State.
Federal 8(a) contracting
• Herndon, Va.-based Aperture Federal, a subsidiary of Alaska Native-owned Akima LLC, was awarded a five-year, $20 million contract by the U.S. Geological Survey through the Department of Interior to provide "specialized science and technical support services" across an 11-state area, according to a statement. Under the contract, Aperture Federal will provide program management, geospatial analysis, and other technical support services to the USGS, which is gathering information on the state of the environment and natural resources and measuring the effects of climate change across Illinois, Indiana, Michigan, Minnesota, Nebraska, North Dakota, Ohio, South Dakota, Wisconsin, Kansas and Montana. "This contract award is yet another opportunity for Akima to provide mission support services that enable our customers to create value for the benefit of our nation," Akima Mission Systems, Engineering & Technology Group President Duncan Greene said in a statement. Herndon, Va.-based Akima is a government contracting division of NANA Regional Corporation Inc., which is owned by 14,300 Iñupiat shareholders with roots in a 38,000-square-mile section of northwest Alaska, much of which is located above the Arctic Circle.
Arts & culture
• The Southwestern Association for Indian Arts named Nina Sanders (Apsáalooke) as the guest editor of official Santa Fe Indian Market Magazine, produced by Native American Art Magazine, and the Live & Virtual Artist Booth Guide published by Hutton Broadcasting that's intended to give collectors insights into the artists and their collections. Sanders plans to work with Indigenous writers and artists under the age of 40 for the publication. "My goals are in line with SWAIA's: to reclaim and indigenize the narrative around Native art and culture in the U.S. and Canada," Sanders said in a statement.
Want more news about the $130 billion tribal economy?
Tribal Business News publishes thoroughly reported and well-crafted stories about Native businesses and entrepreneurs, growth and expansion strategies, best practices, economic data, government policy and other relevant business news. Tribal Business News is required reading for tribal council members and leaders of Native businesses, as well as state and federal legislators, policymakers, economic developers, entrepreneurs, bankers, lawyers and anyone interested in doing business in Indian Country.
Sign up for our free newsletter to track Native business and the tribal economy. Or sign up for a discounted subscription ($99/year — use coupon code "TBN21") to gain full 24/7/365 access to our business news reporting. Megwetch.