Here is a round-up of business news from around Indian Country.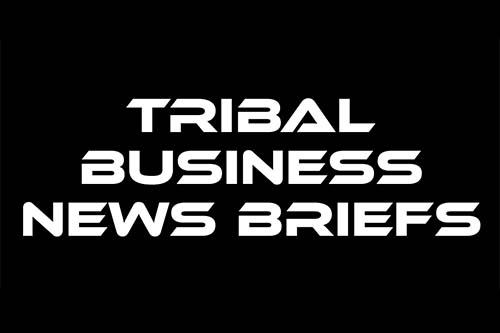 Federal 8(a) contracting
• Aleut Information Technology LLC, an Alaska Native-owned, 8(a)-certified I.T. services provider, has inked a Mentor-Protégé Agreement with Reston, Va.-based MetroStar. The two companies also created a new joint venture, AleutianStar, to combine their capabilities for digital information technology services targeted at the government and public sector, according to a statement. Aleut offers solutions for enterprise-level I.T. infrastructure and communications, whereas MetroStar is an I.T. and digital transformation provider that's been working on government contracts for more than 20 years. "Through our JV, AleutianStar will provide the high-touch experience of a small business while simultaneously increasing capacity and enhancing Aleut's robust capabilities," Aleut's General Manager John Mays said in a statement. "Aleut and MetroStar have an exceptional history of creating successful collaborations. We look forward to unlocking the potential of our combined IT businesses to deliver on our commitment to excellence through innovation." Aleut Information Technology is a subsidiary of Aleut Federal LLC, a federal contracting holding company for The Aleut Corporation, an Alaska Native Regional Corporation that benefits more than 4,000 Unangax shareholders from the Aleutian Chain Region of southwest Alaska.
Gaming
• The Milwaukee, Wis.-based Potawatomi Hotel & Casino, the gaming enterprise of the Forest County Potawatomi, announced plans for a $100 million renovation project on the third floor of the facility. The 120,000-square-foot project will update the property with new gaming, food and entertainment options. It will feature more than 1,800 slot machines and a new bar with 28 slot seats. As well, the property is adding a Rock & Brews, a restaurant and entertainment chain founded by KISS bandmates Paul Stanley and Gene Simmons. Other additions include a Starbucks coffee location and three quick service food and beverage stations. "Since opening more than 30 years ago, Potawatomi Hotel & Casino has made it a priority to evolve and meet the needs of our guests," CEO and General Manager Dominic Ortiz said in a statement. "Not only will this elevate the brand, it will further our long-standing status as the premier entertainment destination in the region as the market becomes significantly more competitive. This is just the beginning. Additional exciting changes and new amenities are in store. The best is truly yet to come." The tribe expects construction to wrap up by spring 2023. Tribally owned Greenfire Management Services of Milwaukee is partnering with Gilbane Building Services to serve as the general contractors on the project, which was designed by Lacey, Wash.-based I-5 Design Build.
Economic development
• The Yurok Tribe received a $5 million grant from the Economic Development Administration within the U.S. Department of Commerce to help establish Condor Aviation, a new aerial imaging business for the tribe. The funding will allow the tribe to acquire a fixed-wing single-engine aircraft, LiDAR bathymetric laser scanner sensor, and related components for the business. The equipment will enable the tribe to collect topographic data and imagery needed to inform its natural resource management. As well, the tribe plans to offer the service to other government agencies in northern California. The new business could create more than 20 new jobs, according to a statement. The grant is funded by the American Rescue Plan Act's Indigenous Communities program. "I am proud to have secured federal funding for EDA investments through the American Rescue Plan that will help the Yurok Tribe manage their historic lands and natural resources," Sen. Alex Padilla, D-Calif., said in a statement. "I remain committed to working in Congress to bring additional federal resources to Tribal governments like the Yurok Tribe to better address the needs of their communities."
Tourism
• The Havasupai Tribal Council has extended a COVID-19 tourism closure for the remainder of the 2022 season as the tribe is "undertaking the necessary repairs and enhancements to ensure a safe and enjoyable experience for our valued guests," according to a statement. As a result, the Havasupai Reservation and Supai Village remain closed to all tourists. The tribe also moved any 2022 reservations to the same dates in 2023. "The Havasupai Tribe looks forward to welcoming tourists back for the 2023 tourist season and appreciates your continued patience and understanding," the Tribal Council said in a statement.
Government
• Chickasaw Nation Gov. Bill Anoatubby appointed longtime Secretary of Commerce Bill Lance to Secretary of State with former Oklahoma Congressman Dan Boren receiving the appointment to Lance's former position. Lance became Secretary of Commerce in 2009 and has more than tripled the net income generated by the tribe's businesses. Lance also previously served as administrator of the tribe's health system. For Boren, the appointment marks a return to the tribe. Most recently, he served on the executive team at First United Bank, but previously served the tribe as president of corporate development, when he helped more than double the tribe's overall asset portfolio. "Bill and Dan are distinguished professionals with strong character who are committed to the continued progress and growth of the Chickasaw Nation. Their significant contributions to furthering our mission over the years helped establish a firm foundation from which we can continue to build into the future," Anoatubby said in a statement.
• The Central Council of the Tlingit and Haida Indian Tribes of Alaska has hired tribal member Gail Dabaluz to serve as Self-Governance Manager. Dabaluz oversee the tribe's Bureau of Indian Affairs Self-Governance programs and offer support to compact communities in compliance. Dabaluz will also lead the Community Navigators program that connects citizens with tribal programs, employment and training opportunities and other resources. Dabaluz previously worked at Goldbelt Wolf LLC as a senior contract manager and for the State of Alaska as a grant manager. She also had a stint with the BIA as an Indian Self-Determination Specialist. "I am very pleased we have brought Gail back to Tlingit & Haida," President Richard Chalyee Éesh Peterson said in a statement. "We are committed to raising the level of services to our Compact tribes and our citizenry as a whole. With her experience and relationships throughout our communities, we know she will succeed at connecting and responding to specific needs. Gail will also be guiding our Community Navigators, our newest program to meet our citizens where they are in each community."
Want more news about the $130 billion tribal economy?
Tribal Business News publishes thoroughly reported and well-crafted stories about Native businesses and entrepreneurs, growth and expansion strategies, best practices, economic data, government policy and other relevant business news. Tribal Business News is required reading for tribal council members and leaders of Native businesses, as well as state and federal legislators, policymakers, economic developers, entrepreneurs, bankers, lawyers and anyone interested in doing business in Indian Country.
Sign up for our free newsletter to track Native business and the tribal economy. Or sign up for a premium digital subscription ($99/year or $10/month— cancel anytime) to gain full 24/7/365 access to our business news reporting. Megwetch.