Here is a round-up of business news from around Indian Country.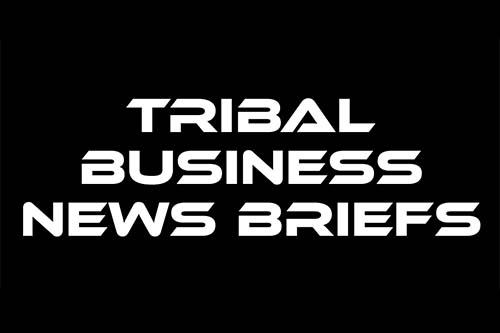 Federal 8(a) contracting
• Tulsa, Okla.-based Cherokee Federal, a division of Cherokee Nation Businesses, hired Kevin Bearden as vice president of humanitarian solutions where he will be responsible for leading immigration, refugee and emergency humanitarian response efforts with government agencies. Bearden has served as a volunteer board member with the U.S. Committee for Refugees and Immigrants and previously supported U.S. Department of Health and Human Services with unaccompanied children shelter care operations. Bearden served in executive positions at The Providencia Group, SOS International and General Dynamics Information Technology. Before that, he was a commissioned officer in the U.S. Army Signal Corp. "The continued growth and expansion of Cherokee Federal's humanitarian solutions operation is in full alignment with our corporate ethos as a tribal enterprise, as well as our partnership objectives in support of the federal government during this critical time of global humanitarian crises," Tim Roberts Sr., vice president of innovative practices at Cherokee Federal, said in a statement. "We are proud of the sophisticated resources, crisis response services and trauma-informed care we have provided our government partners thus far and know that Kevin's experience and leadership will be extremely valuable."
Investments
• The U.S. Department of the Interior announced a $29 million round of funding from the Bipartisan Infrastructure Law to invest in Irrigation, Power, and Safety of Dams programs at the Bureau of Indian Affairs. The funding will go to repair the Oglala Dam in South Dakota and develop designs for six other dams that currently exceed safety guidelines, according to a statement. The funding was part of the first allotment of $150 million focused on addressing safety deficiencies at dams. The investments will fund designs and construction projects to address known dam safety deficiencies at the A1, Bootleg, Cooley and Davis Dams on the Fort Apache Reservation in Arizona; Willow Creek Dam on the Crow Reservation in Montana; Allen Dam on Pine Ridge Reservation in South Dakota; and Oglala Dam, which is also on Pine Ridge Reservation. "Maintenance and repairs on our dams have been postponed for many years, leading to deferred maintenance costs of more than a billion dollars," Assistant Secretary for Indian Affairs Bryan Newland said in a statement. Newland and Principal Deputy Assistant Secretary for Indian Affairs Wizipan Garriott visited Oglala Dam to highlight the funding.
Government
• The Bureau of Indian Affairs within the U.S. Department of the Interior named Steven Juneau, an enrolled member of the Tlingit and Haida Tribes of Alaska, as the acting deputy bureau director of the Office of Justice Services starting this month. Juneau currently serves as the associate director of the office's Professional Standards Directorate, where he is responsible for leading national training, policy, recruitment, retention, inspections and cultural resource investigations, according to a statement. Juneau has a 29-year career in law enforcement within Indian country. He assumes the position following as outgoing Deputy Bureau Director Jason O'Neal moves to a new position as director of the Bureau of Land Management's Office of Law Enforcement and Security. "I cannot underscore more strongly the importance of providing continuity of services to Tribes and Indian people, not just because it is our responsibility, but because it is the right thing to do," BIA Director Darryl LaCounte said in a statement. "Steven Juneau has the experience and commitment to ensure we remain engaged in the complex public safety challenges in Indian Country and will endeavor to ensure our communities and people are safe."
Gaming
• Brimley, Mich.-based Bay Mills Casino Resort reopened May 20 following a six-day closure due to an electrical fire in the information technology room at the facility, according to a statement from Bay Mills Indian Community President Whitney Gravelle. The facility was evacuated following the fire, which triggered a sprinkler system. No injuries were reported in the incident. However, the fire took down the tribe's credit card, gaming, internet, phone, and ATM systems and appears to have caused permanent damage to the hotel's reservation system. "This has been a monumental effort to get us back open in less than a week," Gravelle said in a statement. "The damage that had occurred, although limited, hit us where it hurts. I can't thank our teams enough both at the IT Department and Bay Mills Resort & Casino for their long hours and dedication to Bay Mills Indian Community."
Legal
• On May 18, the U.S. Senate confirmed the nomination of Sunshine Skyes to serve as a judge on the U.S. District Court for the Central District of California. Sykes is the first Native federal judge in California, the fourth active Native American Article III federal judge in the nation, and the seventh Native federal judge ever appointed, according to a joint statement from the National Congress of American Indians and Native American Rights Fund. Previously, Sykes worked for California Indian Legal Services, served as a juvenile defense attorney with the Southwest Justice Center, and as an attorney for Riverside County. She has been a judge on the Superior Court of Riverside County for nine years.
Health care
• Dr. Jennifer Whitehair, a board-certified Navajo obstetrician and gynecologist who's worked for the last 16 years at Tuba City Regional Health Care Corp., received the American College of Obstetricians and Gynecologists Outstanding American Indian/Alaska Native Women's Healthcare Clinician Award. The honor recognizes Whitehair's "career-long commitment to the highest standards of clinical care for American Indian and Alaska Native Women." Whitehair grew up in Southern California but a desire to return to the Navajo reservation and help her people led her to the field of medicine, according to a statement. "TCRHCC is fortunate to have such a skilled OB/GYN physician taking care of our women's health," CEO Lynette Bonar said in a statement. "Dr. Whitehair is very deserving for this award, as her intimate knowledge of our AI/AN communities provides her insight on how she approaches and incorporates the unique challenges present across the Western part of the Navajo Nation, such as the lack of running water and electricity in approximately ~30% of our homes and the high presence of health disparities."
Want more news about the $130 billion tribal economy?
Tribal Business News publishes thoroughly reported and well-crafted stories about Native businesses and entrepreneurs, growth and expansion strategies, best practices, economic data, government policy and other relevant business news. Tribal Business News is required reading for tribal council members and leaders of Native businesses, as well as state and federal legislators, policymakers, economic developers, entrepreneurs, bankers, lawyers and anyone interested in doing business in Indian Country.
Sign up for our free newsletter to track Native business and the tribal economy. Or sign up for a premium digital subscription ($99/year or $10/month— cancel anytime) to gain full 24/7/365 access to our business news reporting. Megwetch.