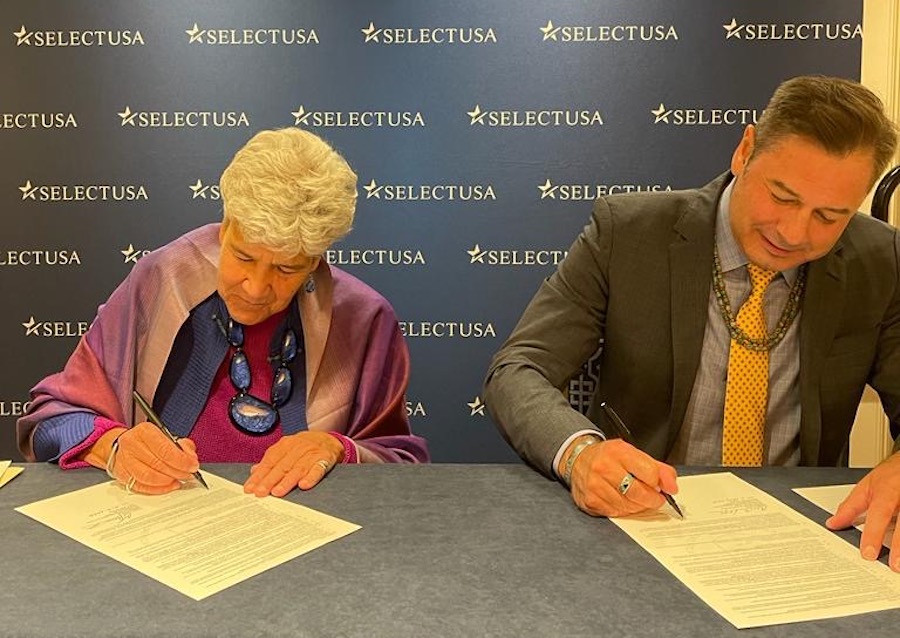 Details

By

Tribal Business News Staff

Economic Development
WASHINGTON – Senior executives from the U.S. Department of Commerce and the National Center for American Indian Enterprise Development have signed a memorandum of agreement to spur exports and foreign direct investment across Indian Country.
Under Secretary of Commerce for International Trade Marisa Lago and Chris James, president and CEO of the National Center, last week signed the new agreement, which builds on previous collaborations between organizations, according to a Commerce spokesperson.
The new MOA calls for the partners to increase awareness of the International Trade Association (ITA) and other federal programs to assist Native-owned businesses and exports.
The agreement also allows the two organizations to collaborate on joint programs to support companies and help them attract foreign direct investment. ITA and the National Center will provide export counseling, access to global business development resources and educational programming.
"ITA is committed to ensuring that the benefits of exporting are distributed equitably with businesses across the country, and most especially within historically underrepresented communities," Lago said.
"The international market is increasingly important for Indian Country," James said in a statement. "The partnership with ITA will help facilitate new and bigger opportunities for exports from and foreign direct investment in tribal communities."